Member since 2016
Sharron Rooney PrimeTuning and Bowen
Want to find out my availability, pricing or opening hours? Click on Send Me Details Now to get started.
Clicking on the Send Me Details Now button opens an enquiry form where you can message the practitioner directly.
Using Bowen therapy to release muscular tension and pain. Using Primetuning to release the body from emotional tension and pain by talking to the cells.
Sharron Rooney PrimeTuning of Cellular Vibrations and Bowen
---
Training Calendar 2016

PRIMETUNING OF CELLULAR VIBRATIONS · MONDAY, 4 JANUARY 2016

Workshops


Relationships 1/2 day Workshop: 17th September 2pm -5 pm


With PrimeTuning discover how to share yourself with the people unhindered by the emotions that would cause chaos in your relationships.


Parents and Carers 1/2 day Workshop : 8th October 2pm – 5pm


Using PrimeTuning discover how to transform your children's emotions and stress. Release what would hinder your children, of all ages, in their home, their studies and friendships. They can then move forward with freedom and grow in their own truth.
---
Accredited Training Course IEHA


Level 1 and Level 2: 16th 17th 18th & 19th June


Level 1 and Level 2: 19th 20th 21st & 22nd July


Level 1 is a 2 day workshop where you will
• Develop the skill of muscle testing.
• Learn about the Energy Anatomy of the Earth and the body systems.
• Learn how to stress release the body from belief systems for your family and friends.
Level 2 is a 2 day workshop
• Using your skill of muscle testing to balance the aspects of the Human Spirit.
• Balance the physical body systems and the organs.
• Learn when to use Specific stress releases and meditations.


Level 3: 3rd 4th & 5th September 2016


Level 3 is a 3 day workshop where you will learn
• To balance the Anatomy of the Soul
• Work with the Brain Functions that service the soul.
• Learn to find any recommendations that will support the body for its healing.
• This level can be used in a current practice.


Level 4: 26th, 27th & 28th November 2016


Level 4 Is a 3 day workshop,
• Completion of this level is the Accredited Practitioner Course.
• You will learn to balance "The Minds" and the "Houses of Happiness".
• This course brings a greater understanding of the foundations and applications of PrimeTuning.
• Teaches the practicalities of starting a clinic.
• There are external assessment tasks for this course.


Practitioner Weekend: 24th & 25th September


This weekend is for all Level 3 and Level 4 Practitioners. It is where we come together to learn and share and grow as practitioners of PrimeTuning under the guidance of Elaine Croker (founder of PrimeTuning of Cellular Vibrations).
---
Course Information



Each course level and workshops come with comprehensive Manuals.




Information in all courses is particular to PrimeTuning of Cellular Vibrations.




Each Level is a stepping stone to the next, travelling deeper into the body mind and soul via the cells




Elaine Croker is the founder .of PrimeTuning of Cellular Vibrations




The course is an accredited course with the International Energetic Healing Association



Costs



Cost of 1/2 day workshops $75 pp




Total cost for instruction of the PrimeTuning Accredited Practitioner Course 1,2,3 & 4 is $3000



Contact

Contact Sharron: 0407 287 005 sfsrooney@gmail.com
Contact email: elaine@primetuning.com

Qualification details
Facilitator for PrimeTuning of Cellular Vibration
Diploma in Bowen Therapy AMBAA 9217
Registered Practitioner Bach Flowers
Aromatherapy certification
Tissue salts consultant
---
Service categories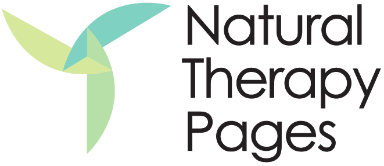 Sharron Rooney PrimeTuning and Bowen