Member since 2013
Soletude Body Therapy
Mel Jordan
Woonona & Fairy Meadow NSW 2517
Servicing area: Wollongong & surrounds
Treat your physical aches & pains the natural way, when you organise your next Bowen Therapy treatment with Mel Jordan, whose passion is FASCIA! The Emmett Technique and Dorn Method can be incorporated into your sessions to further enhance healing
Bowen Therapy & Emmett Technique
---

Emmett Technique

The Emmett Technique is a unique muscle reset therapy created by Ross Emmett of Australia, to relieve pain and discomfort effectively and often instantaneously. Specific muscle and sensory receptors are activated through the skin to reset overloaded or over-used muscles.

This is a very gentle technique which can be used effectively on anyone. For more information just give us a call or Click Here

....................................................................

- call us to find out more

....................................................................

Bowen Therapy Fascial Kinetics

Bowen Therapy is a remedial body technique that works on the connective tissue (FASCIA) of the body. This technique uses a series of selectively placed transverse muscle-fibre moves to stimulate and rehydrate the fascia, and assist other structures housed within this tissue, which include nerves, muscles, lymph, vascular structures and organs. Improved functioning of these structures leads to long-term relief from many health conditions, as well as improved overall general health and wellbeing. LIVE LONG, LIVE WELL!

It is gentle, relaxing, and safe to use on anyone, so why not give Mel a call today and organise your next Bowen Therapy treatment.


Prices

Adults:
---
For more information about any of the techniques we use or to organise your next Bowen Therapy treatment, just give Mel a call today or click on the 'Make an Enquiry' button to contact her instantly
---
---
See Also...
About Mel Jordan
Due to changes brought about with the Covid -19 health guidelines, Mel Jordan works predominantly full time from her private clinic in Woonona, and works only Tuesdays at Phytness HealthCare in Fairy Meadow. Mel specialises in Fascial Kinetics Bowen Therapy (connective tissue release) & Emmett Technique, also providing Myofascial Dry Needling and Reflexology treatments to people living in the greater Wollongong area.
Reflexology
For all of your professional Reflexology treatments in the greater Fairy Meadow area, you can't go past Mel here at Phytness HealthCare. Gift Vouchers also available
---
Service categories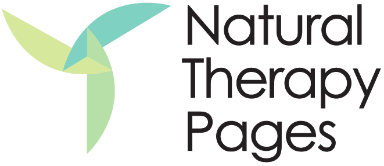 Soletude Body Therapy