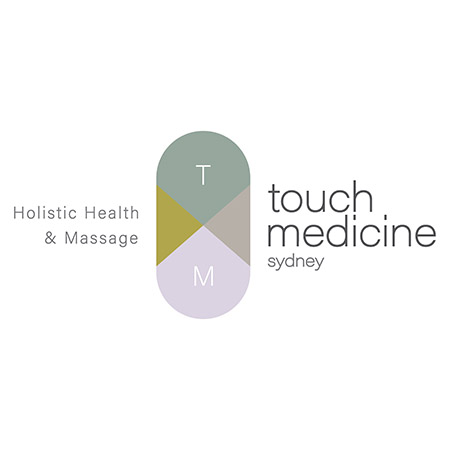 Sydney Touch Medicine
Want to find out my availability, pricing or opening hours? Click on Send Me Details Now to get started.
Send Me Details Now
Clicking on the Send Me Details Now button opens an enquiry form where you can message Sydney Touch Medicine directly
We all have busy schedules, juggling work and family obligations. If you have some free time, you may want to treat yourself. You can make an appointment online with Sydney Touch Medicine up to 30 minutes before your appointment time, even on weekends, so no more last-minute stress. Book now!
Clinical Nutritionist & Massage Therapists
Servicing area
Leichhardt
---
Focus areas
Business
Cancer management
Pregnancy support
Anxiety
Holistic health
Energy
---
---
Sydney Touch Medicine is not your average massage clinic. They combine a range of massage techniques and treatments to help the body reach a balanced and optimal state.
In addition, they offer Oncology Massage treatments specially designed for those living with cancer or who have had a history of it.
Using multiple techniques and skills, each therapist tailors each session to meet your specific needs to deliver the best treatment outcome.
They are committed to client and patient care, which they achieve through continuous training and studies.
The practice also promotes eco-awareness in its practice and intends to become an environmentally friendly clinic.
Sydney Touch Medicine accepts all health funds and provides immediate rebates through our HICAPS.
Services Offered
Clinical Nutrition Therapy
Nutritional medicine combines medical and nutritional knowledge to help you be your healthiest, reduce the risk of disease, and perform your best.
Oncology Massage
An oncology massage is a massage that uses gentle touch and skilled movements to enhance relaxation, which cuts off pain signals from the brain and chemical changes in the body.
Remedial Massage
In remedial massage, soft tissue problems are addressed, such as injuries, adhesions, or inflamed tendons, ligaments, or connective tissue.
A therapeutic massage can also improve blood flow, increase flexibility, and speed up the body's capabilities to heal itself by stimulating the body's own healing capacities.
Lymphatic Drainage Massage
The purpose of lymphatic drainage massage is to help the lymph fluid circulate throughout the body in a gentle, rhythmic manner.
Deep Tissue Massage
The techniques in deep tissue massage are similar to those in remedial and relaxation massages, though far higher pressure is used to target deeper layers of muscle tension and break down muscle adhesion.
Your therapist may use their thumbs, knuckles, forearms, and elbows during the therapy.
Sports Massage
It is a massage treatment tailored for a particular sporting event. Unlike a relaxing massage, a sports massage can be vigorous.
A person's treatment varies depending on the level and stage of training, whether it be pre-event, post-event, injury rehabilitation, maintenance, or tapering.
Pregnancy Massage
Prenatal and postnatal massages are included in pregnancy massage.
Pregnancy massage techniques are adapted to ensure the wellbeing of mum and baby during pregnancy.
The techniques can include both gentle and firm massage to help relax the expecting mum.
Swedish Massage
This type of massage is gentler, using effleurage, kneading, and circular movements.
Swedish massage is beneficial not only for athletes but also for people who suffer from chronic illnesses.
Other Services Offered
Myotherapy
Reflexology
Myofascial Cupping Technique
Trigger Point Therapy
Temporomandibular joints (TMJ) Release Therapy
Opening Hours
Monday: 10:00 am to 7:00 pm
Tuesday: 9:00 am to 7:00 pm
Wednesday: 9:00 am to 7:00 pm
Thursday: 9:00 am to 7:00 pm
Friday: 9:00 am to 7:00 pm
Saturday: 9:00 am to 6:30 pm
Sunday: 9:00 am to 2:00 pm
Make an online appointment today!
Oncology Massage is a specific massage technique, movement sequence, and touch. It is to increase relaxation response, which switches off pain feedback to the brain and chemical changes in the body. It has signficant therapeutic benefits for people living
Remedial massage is the application of a range of therapeutic massage techniques to treat muscles, tendons, ligaments and connective tissue that are knotted, tense, stiff or damaged. It can also stimulate the blood flow, increase mobility of joints, and h
Qualifications
Diploma In Remedial Massage
Certificate IV In Massage Therapy
Certificate In Oncology Massage Therapy
Professional Membership
ATMS - Australian Traditional Medicine Society
---