Member since 2009
The Homeopathic Coach
Cancer management
Self
Homeopathy
...
Want to find out my availability, pricing or opening hours? Click on Send Me Details Now to get started.
Sam is a highly experienced Homeopath providing gentle but profound homeopathic treatment for all conditions. Sam enjoys working with children, teenagers, and with adults who are willing to be empowered around their health.
The Homeopathic Coach

Sam Adkins: The Homeopathic Coach

My aim as a homeopath is to not only provide the opportunity for individuals to regain their optimum health but also to engage them in a journey of taking responsibility for their health in every way.

What is Homeopathy?

Homeopathy is a scientific and effective system of medicine that has been in use for over 200 years. Homeopathic medicine works by stimulating the bodys own natural tendency to heal itself. It recognises that all symptoms of ill-health are expressions of disharmony within the whole person and that it is the patient who needs treatment, not the disease. Homeopathic treatment is based on the philosophy that the body, mind and emotions are not separate parts of a person, but are all affected by each other; therefore the homeopath seeks to observe a pattern in the disharmony which is reflecting the complete individual.

As such, it is a truly holistic medicine that treats the individual on all levels mind, body and emotions.

Homeopathy can treat most ailments. For a full list of what Homeopathy can treat effectively please go
here

To see a short video of how I work please go here:
Homeopathy Empowers Patients by Sam Adkins

I have two clinics in Sydney: One in Double Bay and the other one in Sydney CBD at CBD health Sydney, 345 George St, Sydney 2000 Phone: 9299 1311

The Homeopathic Coach Bio
Sam Adkins, The Homeopathic Coach, teaches families about healthy living and natural remedies using Homeopathic medicine. An internationally renowned expert Homeopath, her helpful articles are regularly syndicated online. If you want to treat your health holistically and understand why this is important, then Sam is the expert for you.

Sam started using Homeopathic medicine after having cancer at 17 and receiving the heavy handed treatment that conventional medicine had to offer at the time. To treat the physical body as if it was separate from the mind seemed only half the answer to Sam and she went looking for her own answers, trained as a Homeopath; and now specialises in educating patients about the mind-body connection and how understanding this key issue can have a profoundly positive impact on health.

Her website The Homeopathic Coach.com is a rich source of free information and downloads and her popular ezine Homeopathy@ Home has a dedicated following. To begin your journey to vibrant health and to get on board, download Sams free special report : The 10 Things Every Family Must Know before using Homeopathy at Home

Follow Sam on Twitter, Facebook and on Linkedin or via her RSS feed.
Qualification details
Advanced Diploma of Homeopathy Adv Dip (Syd), Professional member of Australian Register of Homeopaths, Professional member of Australian Homeopathic Association
---
Service categories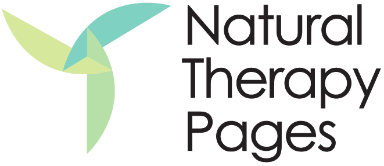 The Homeopathic Coach