Find a Meditation Teacher in your area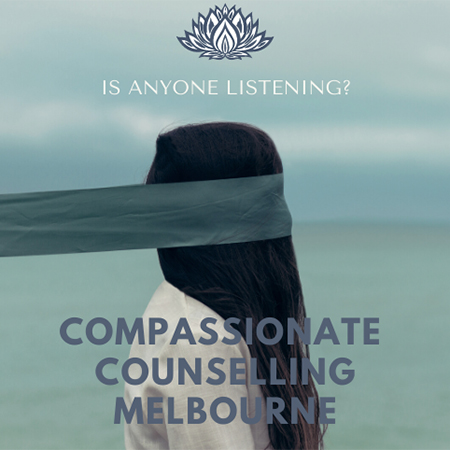 Member since 2020
Compassionate Counselling Melbourne
This account is currently inactive on Natural Therapy Pages, but you can browse from hundreds of other practitioners in your local area.
FAQ
How many sessions does counselling usually take?
Counselling takes as long as it takes (sorry). You might just need a single session for help with a decision or setting goals using Solution-Focussed Therapy. But if you are keen to conquer a mental health issue over time (for example, panic attacks or depressive episodes) I would be privileged to support you longer term using ACT, CBT or therapeutic interventions from other modalities - or refer to another health professional.
How do I know that you are qualified to handle my issues with me?
I'm a registered Professional Counsellor with the Australian Counselling Association. (My profile is here)
I'm an author on the subject of psychological abuse. (My book is here)
What can you show me before I book a session so I know we have some values in common?
My Core Values are : Compassion, Accountability, Leadership, Mindfulness
(You can read what I mean by this here)
What is Narcissistic Abuse Syndrome?
Manipulation and exploitation by an intimate other can break a person's life down into a state of financial, emotional, social and professional chaos. Often, the recognition that they have been used and discarded by a narcissistic (or psychopathic) love-fraud only happens once they've lost everything. This can result in a condition like/of PTSD, with severe anxiety, overwhelm, chaos, destruction and despair.
What is Cognitive Behaviour Therapy anyway?
CBT is a therapeutic approach that helps clients change unhealthy habits of thinking, feeling or behaving. CBT helps people identify and change unhelpful thoughts that affect mood and behaviour, by using a number of self-help techniques designed to bring about lasting change.
CBT is based on the philosophy that thoughts, feeling and behaviours are all inter-connected and can influence each other. The therapy can teach us that we can get control over automatic thoughts that make us feel bad and have a negative effect on our lives. CBT (especially Mindfulness-Based and Compassion-based CBT) offers practical strategies to change or modify behaviour. It is a combination of two therapies: 'cognitive therapy' and 'behaviour therapy'.
What is ACT (Acceptance and Commitment Therapy)?
ACT, unlike other therapies, does not see uncomfortable thoughts and emotions as 'symptoms' that need to be overcome in order to move forward in life. Rather, it encourages training the observer self to witness thoughts and emotions, thereby 'defusing' their power. Rather than avoid or suppress uncomfortable emotions such as fear or anger, ACT teaches techniques for accepting them as a natural part of the human experience. It also encourages a values-driven approach to life, implying that human suffering is relieved by deep self-knowledge and a commitment to values-driven action.
What is solution-focused therapy?
This is a therapeutic approach based in the philosophy that it doesn't matter so much how we got here or what caused it, but where we want to get to from here that matters. It focuses, not on the problem, but on possible solutions, and helps clients plan, strategise and change. Add to this the Japanese practice of kaizen, and clients can feel empowered and rewarded in only one session.
I feel really vulnerable right now. Can't we just have text conversations, like I do with everybody else?
I use text professionally only to schedule appointments, not to discuss personal matters or engage in counselling. We can text each other about times, dates, and cancellations if you are my client or potential client. Otherwise please call or email.
Will our sessions be private and is my information safe?
Confidentiality during sessions online or on the telephone require us both to be careful about who can overhear our conversation. As a professional, I am bound by a Duty of Care, which means that everything we discuss and any notes or contact details have to be kept by me under password protection or lock and key (if they're on paper). However, if a court of law compels me, or if you reveal information that convinces me you or another is at risk of harm, I am duty-bound to report it.
How about stigma and confidentiality?
If we happen to meet each other in the street, I will not acknowledge that I know you, and you should probably do the same if you don't want anyone to know that you are seeing a counsellor. Stigma is real in some communities, so the safest way to deal with it is to keep everything confidential – even the fact of your reaching out for professional mental health support.