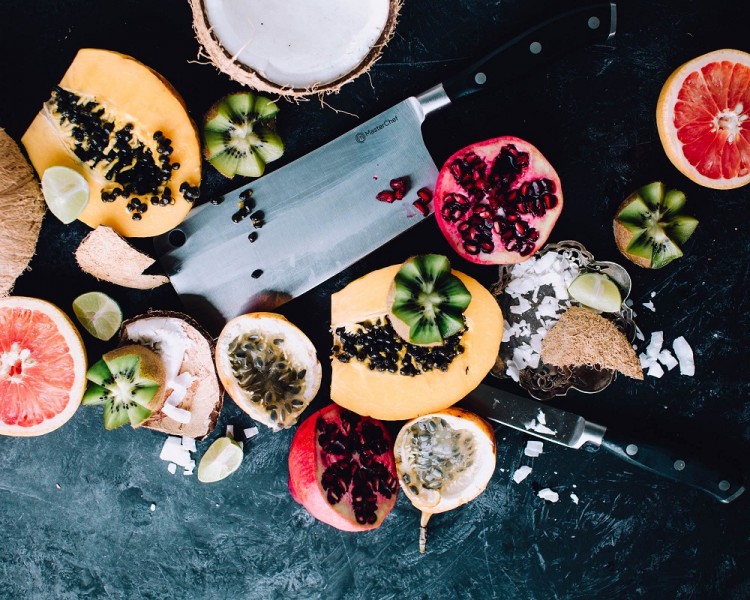 Reconstituted fruit juice is juice produced from a fruit juice concentrate. It differs slightly in taste to fresh juices, carrying a different texture and aroma. Like freshly squeezed juices, juice is produced from a juicing machine, which then has as much water removed from it as possible, reducing it to a concentrate.
However healthful reconstituted fruit juice seems, you want to seek the guidance of a wellness expert before including it in your diet program. Vively Healthcare is helping people develop their diet program with personalised holistic healthcare plans. For only $49, you can get access to highly qualified naturopathic advice. Start the assessment here to see if you're eligible.
Many juice companies around Australia and around the world use the concentrated form of juice for transportation and storage, hydrating the concentrate (typically with 80% off water that was originally removed) only once it has arrived where it is to be packaged and distributed.
Frozen packets or tubes of reconstituted juice may also be purchased at your local supermarket. They can be stored in you home freezer for a number of years, leaving you with the DIY job of adding the water when there is a need.
Is Reconstituted Fruit Juice Nutritious?
Reconstituted fruit juices do not offer the high nutritional qualities of their freshly squeezed counterparts. Enzymes required for adequate food metabolism and the immune system are destroyed through the process of heating and reconstitution. Vitamin C levels are also depleted significantly, but artificially added back by most manufacturers at a later date.
Reconstituted fruit juice labels may also be misleading, as there is no current Australian regulation to enforce juice companies. Domestic harvests can greatly vary season to season in Australia, and shortfalls of juice concentrate used to in the reconstituted juices may be imported from offshore. This is especially concerning when there is possibility the concentrate comes from countries such as China, where there are no strict health codes of practice in place. It is also worth checking the labels to ensure the reconstituted juice hasn't been produced from less expensive juices such as apple or grape, which offer a significantly less nutritional value. Please keep your eye out for reconstituted juices that contain the artificial preservative sodium benzonate as well.
If you are looking for an environment-friendly juice option, reconstituted juice may not be the product for you either, especially when you consider the huge amounts of energy (in the form of fuels which could otherwise be conserved) that is spent in the processing, transportation, and reconstitution of the juice. The world does not need another product that contributes to global warming. All in the name of juice that essentially tastes the same to its freshly squeezed counterpart.
How to Choose Nutritious Juice
When choosing a juice, it is always best to stick the organic variety. They will only contain natural preservatives such as citric acid, and offer a higher concentration of vitamins, minerals and phytonutrients. Organic juices are also free of cancer-causing pesticides often used to produce genetically modified crops, and contain no added sugar, colours or additives.
It is easy to squeeze oranges with an orange juice squeezer. When you squeeze the juice, remove the seeds, but think about putting the pulp back into the juice. Without the pulp, orange juice can be just a bland juice. With the pulp, it is a natural product and the pulp contains flavonoids, which is another health benefit of natural orange juice.
Apples and other hard fruits are harder to make juice out of, but juicers are available and a juicer may be a good idea to buy because you know you will always be getting the nutrients that are in the fresh fruit.
While vitamins may be added to reconstituted fruit juice, their potency may be called into question. Natural fruit juices have natural vitamins, whereas vitamins added to reconstituted fruit juices may not have the potency of natural vitamins.
What about just eating fruit?
Fruit juice made from fresh fruit is nutritious, but what about having natural fruit? Natural fruit contains many substances that are good for health and natural fruits can be a good substitute for fruit juices. Apples, oranges, bananas and other fruits are best eaten whole and can have even more benefits than fruit juice.
For one thing, natural fruit contains fibre, which can be removed when making juice. The fibre helps digestion and natural fruits have many important qualities:
Kiwi fruit has antioxidant properties and can delay the formation of wrinkles
Pomegranate has riboflavin and can promote beautiful skin because of this property
Watermelon has high levels of minerals, antioxidants and vitamins
Avocados have an abundance of Vitamin E and B complex vitamins. These are hard to come by in other fruits and avocados can be a great way to stay healthy
Papaya is rich in Vitamins A, C and E and also fights the formation of wrinkles
Bananas have high concentrations of Vitamin C and B-6. Bananas also contain manganese and antioxidants
Grapes are rich in Vitamin C and manganese. Together, these ingredients fight UV radiation and antioxidants in grapes fight the aging process
This is a short list of fruits that are healthy. Basically, all fruits are healthy and should be eaten raw. Fruit juice is another substitute and you may want to mix fruits to create a smoothie. Oranges and bananas make a great smoothie, but don't add sugar. They taste delicious naturally.
Try to stay away from reconstituted fruit juice. It may be less expensive than using natural fruits, but you will miss out on the vitamins, minerals and other benefits of natural fruit juices or natural fruits. Reconstituted fruit juices are heated and that destroys their natural ingredients. They also have water removed from them and it is added later. The natural water in fruit juice is rich in minerals and vitamins, whereas added water will give you no benefits. Get a juicer or orange squeezer and enjoy the benefits of natural fruit juices.
Do you have a natural health & wellness business?
Sign up now and advertise on Australia's #1 natural health website.
Or visit our Wellness Hub to help you stay current about the industry.
Originally published on Jun 10, 2018