What is Stone Therapy Massage?
Stone therapy massage is a popular modality that is increasingly in demand in spas, wellness centres, fitness centres and other places where clients are looking for a high level of professional care. It involves the use of basalt stones or other volcanic rocks that retain heat longer.
Although cold stones may be used, hot stones are more common in this type of massage therapy as they alleviate stress and promote deep relaxation.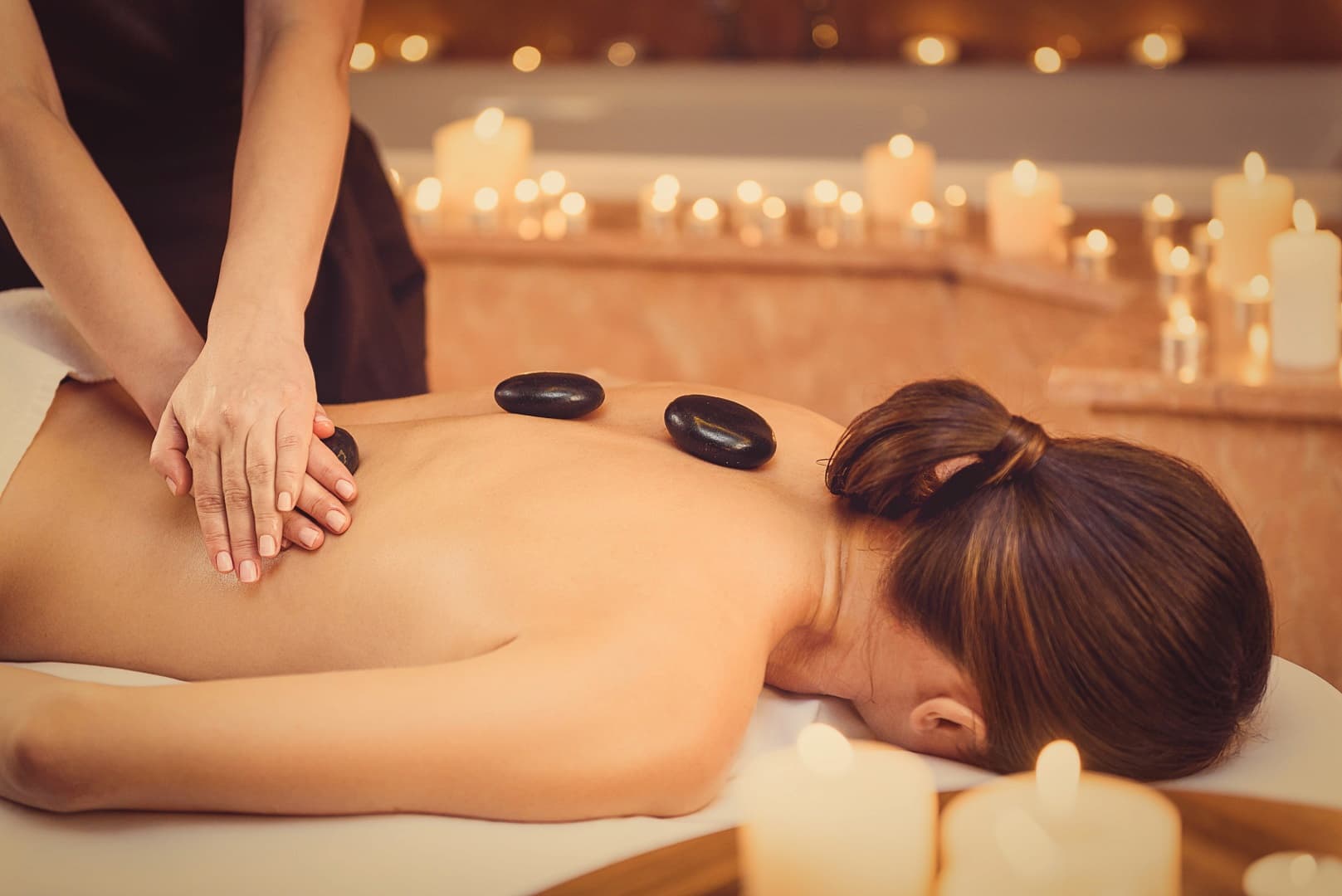 Why Study Stone Therapy Massage?
Taking a course in stone massage will pave the way for a rewarding career in massage therapy, whether you're a certified massage therapist or new in the field. Besides the proper application of the modality, you will also learn about its benefits and contraindications. Knowing these things will enable you to reap the best results for your clients' health and level up your career.
What Does it Take to Study Stone Therapy Massage or Become a Practitioner of It?
People get a massage for different reasons, so as a massage therapist, you must have empathy and be a great listener to be able to understand and provide their needs. Additionally, having good communication skills will enable you to build an excellent rapport with your clients and educate them on the process that you follow.
Studying stone therapy massage simply requires a combination of stamina and nimbleness, not to mention deep curiosity about the modality. If you have these, you'll surely enjoy the course and pass it with flying colours.
Course and Study Options for Stone Therapy Massage
Stone therapy massage can be learnt through a crash course, typically in a five-day retreat or a weekend workshop. To gain membership eligibility in Australia's peak associations for stone massage therapists, you will want to proceed to a more comprehensive certification program right after.
This type of massage is often taught alongside other massage therapies such as the following:
If you have a qualification in remedial massage, taking this course counts as a Continuing Professional Development (CPD) activity. On the other hand, if you're new to the wonderful world of massage therapy, you'll find it as a great foundation to set you up as a massage therapist.
How to Choose a School or Course in Stone Therapy Massage
Where you study can make or break your goals, so it's necessary to run through all of your possible options, gradually filtering them along the way. In the filtering process, here are some vital questions to ask the course provider:
How much is the course?
How long does it take to complete?
Is your school accredited?
Will I receive a certificate upon completion of my studies?
Are there any prerequisites for the course?
You can begin your selection process at the top of this page, where you'll find a comprehensive list of Australia's massage schools that offer top-notch courses in stone therapy massage.