QLD
Best Spiritual Healers in Queensland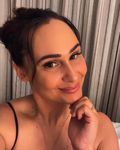 Member since 2023
Andrea is an intuitive spiritual guide, psychic, medium, & channel into the multi-dimensional realms. She works directly with your soul, personal guardians, & Angelic beings to channel healing light & information for your personal DNA blueprint. Andrea specialises in DNA coding, light activations, & energy retrieval. Andrea provides holistic healing services that were born of ancient wisdom; divinely guided with kindness & compassion.
Intuitive energy healing
Chakra balancing
Wellness
Shamanic energy healing
Dna/stem cell healing
Anxiety
Chronic pain
Holistic wellness
Chakras
Energy balancing
Member since 2004
All Reiki courses taught by Karen are high quality and comprehensive and work well for experienced energy practitioners, alternative health practitioners, and beginners alike, the only requirement is that students are serious about getting results and are willing to work towards achieving them.
Lifestyle
Emotions
Business
Coaching
Habits
Wellness
Complementary
Wellbeing
Trauma
Chakra balancing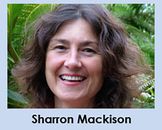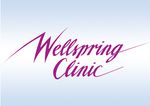 Member since 2005
We will find the correct solution for you!
Hypnotherapist
Telehealth
Pets
Stress Management
Elderly
Grief
Vision
Pregnancy support
Habits
First aid training

Member since 2005
Reiki treatments and classes are  suspended due to Covid-19 Enquiries and bookings 5497 4610
Complementary medicine
Irritability
Distance healing
Anxiety
Autism spectrum disorders
Sneezing
Interpersonal
Mental health
Relaxation
Face to face appointments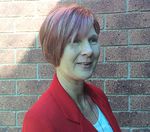 Member since 2005
Astrologer and Naturopath Kimberleigh Joblin Offers Expert Treatments And Advice For - Your Astrology Body And All Your Natural Health Requirements - Over 20 Years Professional Experience - Advanced Diploma Health Sciences Naturopathy - Diploma Health...
Bladder problems
Wellness
Acne
Health outcomes
Teething
Skin problems
Wellbeing
Microbiome
Love
Arthritis

Member since 2005
"The most important resource in your life is YOUR energy Change your energy - Change your life"
Distant healing
Addiction
Energy work
Fears
Trauma
Holistic health
Belief systems
Love
Past life healing
Energy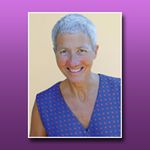 Member since 2005
Nicolien only offers distance healing sessions and Skype and / or phone support in between sessions. Barbara Brennan School of...
Complementary
Complementary medicine
Life transitions
Physical health
Emotions
Physical injuries
Aura
Life purpose
Energy work
Pain management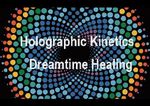 Member since 2006
Heal your past in order to achieve your desired outcomes in the present & future. Steve & his team offer Dreamtime Healing using Holographic Kinetics. It is based on an Australian Aboriginal healing method that works on your spirit to assist you in understanding...
Suicide
Trauma
Energy
Manipulation
Self harm
Memory
Holographic kinetics
Anger
Emotions
Gratitude

Member since 2006
Harness the healing power of Hypnotherapy to change negative thought patterns and behaviours and learn to live a happier life!
Feeding
Nails
Phobias
Hypnotherapist
Overwhelm
Helplessness
Social anxiety
Shame
Vision
Wellbeing
Member since 2007
Practicing Kinesiology over 20 years. Mind Body Soul approach - Three in once concept - The one brain method. No matter what...
Fears
Learning disabilities
Arthritis
Disabilities
Hormonal imbalance
Phobias
Rehabilitation
Trauma
Back pain
Fatigue
---
Find Spiritual Healing Specialists in other states
Top Spiritual Healing Specialists By Region
Nearby Suburbs for Spiritual Healing