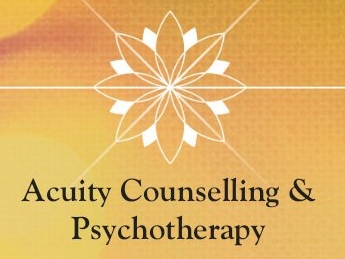 Acuity Counselling & Psychotherapy
PLEASE NOTE - Angela is currently not taking on new clients, and will go on extended leave in October 2023. If you are a former or existing client, you are very welcome to contact her. Appointments are available on Tuesdays early till late, or online by arrangement, until the the end of October. Angela is an experienced counsellor committed to providing support and guidance for people feeling stressed, overwhelmed, or stuck in recurring patterns and negative thinking.  She uses Acupoint Tapping therapies (EFT) and Cognitive Behavioural Therapies, to help clients overcome trauma, depression, anxiety, low motivation, stress, and unhealed emotional issues.  She also specialises in treating anxiety problems such as social anxiety, panic disorder, excessive worry, OCD and phobias (especially fear and trauma related to medical or dental treatment). 
Acuity Counselling & Psychotherapy
Servicing area
Curtin, Canberra & Online via phone/skype
---
Focus areas
Emotions
Self-help
Motivation
Self-esteem
Emotional wellbeing
Tapping
---
Support and guidance are essential if you find yourself at a difficult stage of your life. Angela's calm presence and insightful questions can help you to understand yourself and your situation, and to find the best way forward.

Working through unhealed emotional issues is a large part of what Angela offers. Painful past memories, phobias, strong anxiety and traumatic stress all respond very well to Acupoint Tapping therapies developed over the past few decades. Both EFT and TFT can be used for self-help and are excellent stress-reduction tools. They are acknowledged to be effective for personal self-resilience, self-regulation, trauma and stress. They shows some promise in treating phobias, panic, generalised anxiety, and depression. These evaluations are based on more than two dozen rigorously conducted research studies.

If anxiety issues such as social anxiety, agoraphobia or OCD are the main problem, cognitive behaviour therapy (CBT) protocols can be used with great effectiveness. CBT is also excellent for dealing with unhealthy core beliefs, such as those that go with codependency, lack of motivation and discipline, anger issues, low self-esteem, poor communication, poor problem solving skills, and avoidant coping. Depression responds very well to a fairly recent CBT protocol called Behavioural Activation and can also be helped by all the other approaches listed above, to reduce the stress, negative emotions, and negative beliefs that tend to keep depression going.
Qualifications
Master In Counselling and Psychotherapy
Professional Membership
PACFA - Psychotherapy & Counselling Federation of Australia
---