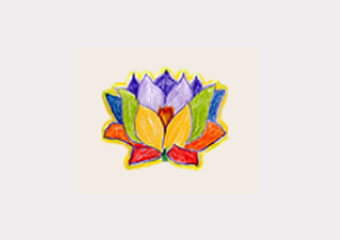 Lotus Fire Natural Therapies and Yoga
Want to find out my availability, pricing or opening hours? Click on Send Me Details Now to get started.
Send Me Details Now
Clicking on the Send Me Details Now button opens an enquiry form where you can message Lotus Fire Natural Therapies and Yoga directly
By incorporating Ayurvedic and yoga principles into daily life, each individual has the opportunity to take charge of their health. Kali offers a distinctive blend of Ayurveda, yoga, meditation, and wellness therapies for rejuvenation of the body and mind. Book your free 15-minute call to learn more.
Lotus Fire Natural Therapies and Yoga
Focus areas
Usui reiki
Ayurvedic medicine
Yoga classes
Yoga therapy
Massage therapy
Facials
---
---
Kali is an Ayurveda and Western herbal medicine practitioner who specialises in a wide variety of conditions:
Diabetes
High blood pressure
Menopause, peri-menopause, post-menopause
Cystic fibrosis
Colitis
Asthma
Allergies
Sinusitis
Arthritis
Back pain
Physical tension
Indigestion
Thyroid
Fertility
Stress management
Anxiety
Osteoporosis
Her treatment methods include diet, lifestyle, oil therapies, herbal medicine, supplements, yoga, meditation, and Reiki.
There are online consultations available for those not able to attend in person or during the COVID-19 restrictions.
Services Offered
Ayurvedic Therapy
In Ayurveda, a healthy lifestyle and the management of diseases are linked to maintaining health. Ayurveda is a holistic treatment.
Consultations involve asking questions, observing the person including their skin, nails, hair, the temperature of the skin and eyes.
A physical examination like iridology and feeling the pulse to determine a person's rhythm, pace, and strength of the pulse to understand the person's constitution and, when necessary, examining the body.
Following the assessment, ayurvedic treatments, diet, routines, and herbal medicines can be recommended as needed.
Typically, the consultation lasts 1 to 1.5 hours. An email will be sent to the person after the consultation with a treatment plan developed in 30 minutes.
Herbal Medicine
As in Ayurveda, the first consultation involves herbs chosen to bring balance back to the body using similar diagnostic techniques and Western iridology.
Diet, lifestyle and specific herbal mixtures may be recommended.
Consultations last for approximately one to one and a half hours with 30 minutes for diet, lifestyle, and recommendations which will be sent after consultation.
Ayurvedic Body Therapies
Ayurvedic Massage
An Ayurvedic massage involves massaging the head, face, back, front including the abdomen, sides, flanks, feet, and hands.
The technique used is marma therapy, which stimulates specific points on the body as part of a deeply relaxing and nurturing massage flow that is nourishing for the whole being.
Individuals can specify which parts of their body they would like to massage.
Heat Treatments
As part of an Ayurveda marma massage treatment, pinda, patra and ruksha sweda poultices are used.
The treatments are also available as a standalone. In most cases, the treatment is applied for 20 to 30 minutes to affected areas.
?
A massage of 30 minutes to 1 hour is included with the treatment.
Yoga Classes
Kali conducts yoga classes in her lovely private home studio.
Small groups for general yoga classes. The classes range from 1 hour to 90 minutes. Classes are welcoming and inclusive.
Opening Hours
Monday: Closed
Tuesday: 6:00 pm to 7:30 pm
Wednesday: 10:00 am to 3:00 pm
Thursday: 6:00 pm to 7:30 pm
Friday: 10:00 am to 3:00 pm
Saturday: 10:00 am to 1:00 pm
Sunday: Closed
Contact Kali for a 15-minute complimentary consultation to find out how Ayurvedic therapies can benefit you.
Qualifications
Diploma Of Herbal Medicine
Advanced Diploma Of Ayurveda
Yoga Teacher (satyananda Yoga)
Professional Membership
ATMS - Australian Traditional Medicine Society
---