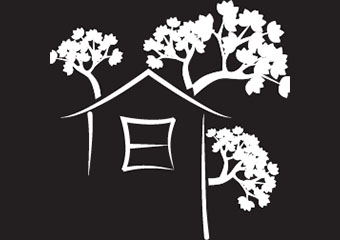 Want to find out my availability, pricing or opening hours? Click on Send Me Details Now to get started.
Send Me Details Now
Clicking on the Send Me Details Now button opens an enquiry form where you can message Claire Vanderplank directly
Thai massage, Ayurveda, shamanic healing in Fremantle!
Treehouse Bodywork
Focus areas
Vision
Positive psychology
Shame
Love
Purpose
Happiness
---
---
ABOUT
Why Weapons of Mass Creation? Because I love seeing people's eyes bright and clear when they are being themselves, connected and aligned with the rest of life. We can only shine when we realise our true nature as a connected being and are aligned with our purpose as a player on the team of life.
I have a background in health and worked as an Occupational Therapist and in health promotion. I found myself focussing on behaviour change, positive psychology and the social determinants of health; discovering that I love working out what makes people and communities tick and utilising that for positive change.
Before long my passion for tackling issues affecting the planet drew me towards creating my own social change project, Cycling for Cohesion. I rode my bike from Mexico to Argentina, collecting stories from people doing something to make the world a better place. The purpose was to use these stories to explain some concepts that I felt were very important to deep sustainability issues including social capital, social enterprise and what gives humans long-lasting happiness.
Through that project, I realised that at a fundamental level I was working on getting people activated; encouraging people to work out what is important to them, take the first steps, and participating as a citizen. I also realised that I was doing the hard yards trying to create stuff other people had already thought of and had been working on for decades so I thought it would be a good idea if I returned to Australia and studied. So I did and completed a Post Graduate Diploma in Sustainability Studies while transitioning my career into engagement and facilitation.
Weapons of Mass Creation arises from my strong belief that people are able to achieve great things when working together whether it be as a work team, community group, or society. The cheeky play on words is deliberate. I am unashamedly driven and fierce in my belief in the importance of collaboration and empowerment. I also bring an ability to see things from different perspectives into my work and find great satisfaction in helping groups deliver innovation.
I have experience in settings from Health in metro, rural and remote areas, major infrastructure projects, community groups and not-for-profits. Work has included facilitating deliberative workshops to enable community member input to government policy development and infrastructure project decisions, internal workshops for project strategy development, options generation, options analysis and decision-making processes, facilitating small and large-scale community events, evaluation and lessons-learnt workshops, strategic planning and community-forming events.
In line with my sustainability and social enterprise focus, I am also a Director of the Fremantle Wind Farm Cooperative and founder of The Slow Project.
I am a certified guide with the Way of Nature, an organisation offering wilderness programs that facilitate a deeper connection with inner and outer nature as well as open participants up to the upwelling of creativity and purpose that comes from this communion with all of life. Head on over to the Way of Nature website to find out more. Much of my learning about Slow has come through engaging with the Way of Nature processes.
---
Treehouse Bodywork
In recent years I discovered a real passion for helping cultivate the conditions in others that allow them to thrive and be at their full potential. As part of that, I have returned to my roots in Health and I am offering services in Thai bodywork, yoga and Ayurveda (in the Thaivedic system) and other holistic modalities. Not only that but I am offering them from my gorgeous Treehouse studio! As a launch special, all Facebook page likers get $10 off any service until the end of Feb. Currently, I am managing Treehouse Bodywork through the Facebook page, so head over there for more info or to make a booking https://www.facebook.com/treehousebodywork/
Treehouse Bodywork provides a truly holistic health service, addressing all the 'bodies' that make up the human being. I offer:
Thaivedic Bodywork and Yoga Therapy, a combination of Thai massage, yoga and Ayurveda


Plant Spirit Healing


core shamanic healing


My training is with:
A bit history:
I have a Bachelor degree in Occupational Therapy and Post-Graduate Certificate in Health Promotion. I left the traditional 'health' fields several years ago, not really feeling like this was how I was meant to contribute to the world. I moved into sustainability and eventually merged that with the spiritual path and now offers modern vision quests and spirituality in nature programs – see Way of Nature WA www.facebook.com/wayofnaturewa/. She also founded The Slow Project www.facebook.com/theslowproject/ and is doing a PhD on 'The Slow Movement and the Rediscovery of the Ecological Self.' The Way of Nature work opened a new appreciation for the value of individual healing. The ethos of Treehouse Bodywork is very much grounded in the realisation that true healing is healing for all of life.


By Appointment only.
---
Contact us today for more information.
---