Tai Chi
What is tai chi?
Tai Chi is an ancient Chinese martial art that integrates mind, body and spirit. Tai Chi practitioners use deep breathing and meditation as they move through a series of continuous exercises known as "forms" which bear a resemblance to a slow-moving ballet. Being a component of Traditional Chinese Medicine (TCM), Tai Chi works in improving the flow of the internal energy (Qi) throughout the body.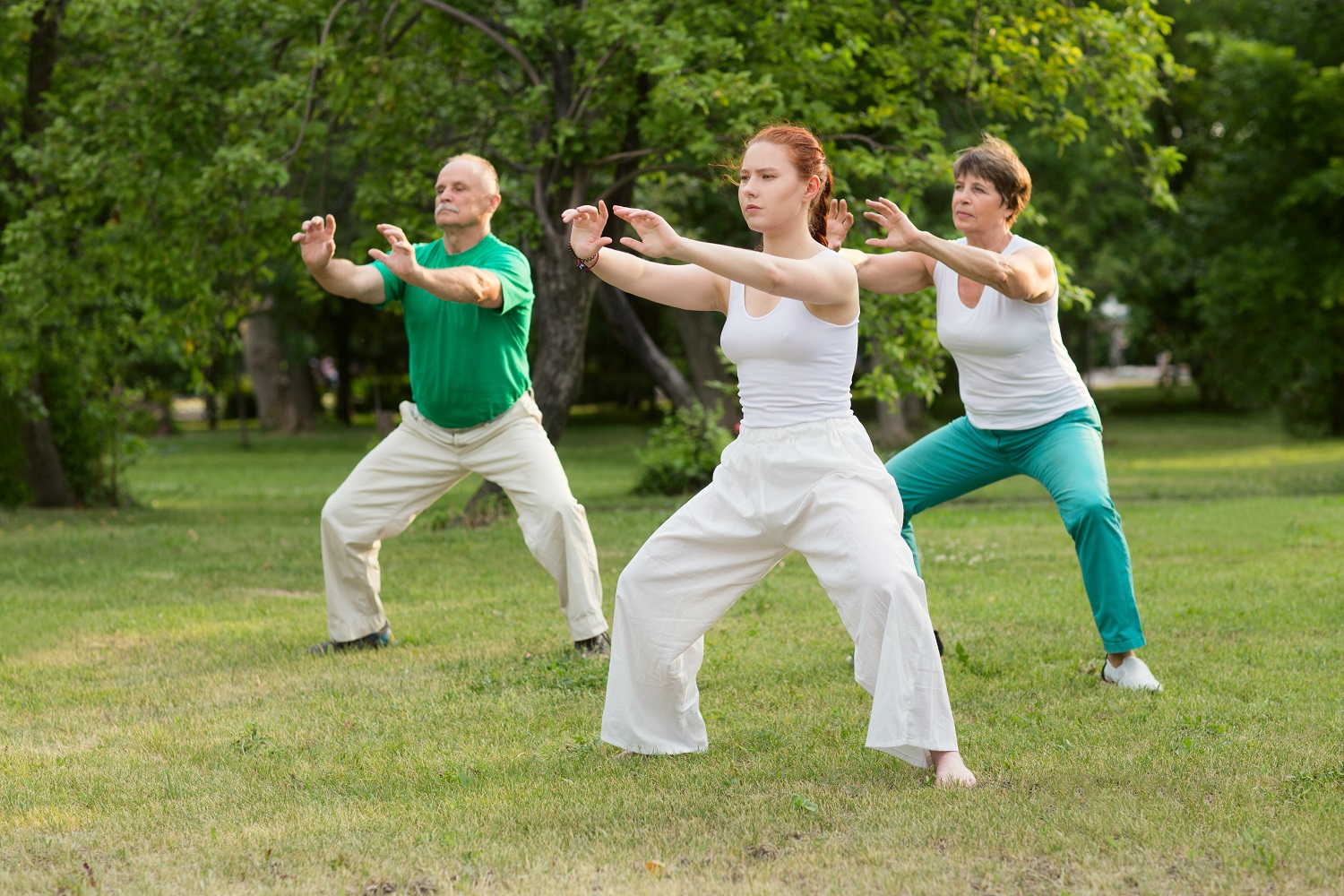 How does tai chi work?
Tai chi is a noncompetitive, self-paced system of gentle exercise and stretching. Each posture will flow into the next one without pause, which ensures that the body is in constant motion. It has several styles with each style may subtly emphasize the different tai chi principles and methods. Also, each style has their own variation. Some styles may focus on the martial arts aspect while others may focus on health maintenance.
The practice of Tai Chi can help in improving physical fitness, reduce stress, and better prepare the person for the challenges of everyday life.
How to do tai chi
Tai Chi is suitable for people of all ages and can even be performed by those with disabilities such as wheelchair users. Even though Tai Chi is considered a general safer form of physical fitness, it is best to consult with a doctor, especially if there is an existing medical condition.
Tai Chi has several different types, depending on the way the posture is held by the body and the movement's speed. For the most part, the movements are gentle and many are performed in a position similar to squat.
Before starting the practice, taking warm up exercises are necessary to get focus, intent, and breathing. Warmups include head rolls, simple stretch, shoulder rolls, arm circles, picking fruit posture, knee circles, and hip rolls.
Tai Chi can be performed in a class setting or at home. It is recommended to wear comfortably when moving around and it can be done with bare feet or shoes.
Benefits of tai chi
Aside from the given benefits of Tai Chi according to TCM, there are also other benefits that can be gained from Tai Chi which include:
Improves flexibility, balance, and agility
Improves muscle strength and definition
Increases energy levels and stamina
Improves aerobic capacity
Alleviates chronic pain
An effective management tool for people with chronic heart failure
Boosts mood and decreases anxiety, stress, and depression
Promotes mindfulness and psychological well-being
Enhances quality of sleep
Boosts the immune system
Helps in lowering blood pressure
Alleviates joint pain
Improves overall well-being
Reduces or prevents risks of trips and falls among older people