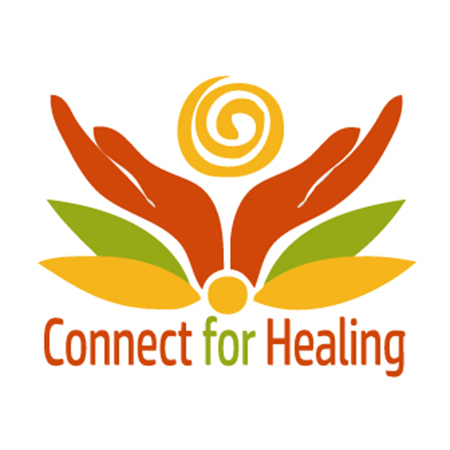 Connect for Healing
Clicking on the Send Me Details Now button opens an enquiry form where you can message Petra De Kleijn directly
Send Me Details Now
Counselling - One Good Conversation can shift the direction of Change forever. Helping clients explore and understand their worlds an so discover better ways of thinking and living. We are all powerful beyond measure.   
Counselling
---
Focus areas
Coaching
Vitality
Personal issues
Vision
Supervision
Personal growth
---
Counselling
I have worked as a Guidance Counsellor / Life Coach for more than 17 years. During these years I have worked successfully with Children, Adolescents and Families, all dealing with an array of issues. I have navigated problems, ranging from smaller scale issues to serious mental illness. I have a lot of experience working with people from different cultures and backgrounds. I am ready to work alongside you and co-construct steps in the right direction, to help you escape the cycle of endlessly analysing and reacting to problems.
Area's of Expertise:
Workplace Counselling, Work - Life Balance, Stress, Career Change, Anxiety & Depression, Loss & Grief, Families, Relationships, Children, Teenagers, Post Traumatic Stress, Addictions, Domestic Violence, Emotional and Physical Abuse, Loneliness.
Solution Focused Therapy
One of the Therapies I often use the Solution Focused Therapy approach. Finding solutions in the present time and exploring one's hope for the future to find quicker resolution of one's problems. This method takes the approach that you know what you need to do to improve your own life and, with the appropiate coaching and questioning, are capable of finding the best solutions.
Solution Focused Therapy approach assumes that all clients have some knowledge of what would make their life better, even though they may need some (at times, considerable) help describing the details of their better life and that everyone who seeks help already possesses at least the minimal skills necessary to create solutions.
WORKS WITH FAMILIES AND COUPLES IN INTIMATE RELATIONSHIPS
Family Therapy
What Is Family Therapy?
We all start this life with a family, whether that family is composed of blood relatives, adopted parents, or a foster family. This family that we acquire when we are born influences every aspect of our lives, from our first moments to our last.
Our family affects who we are and who we become, both for the better and for worse. We learn our vocabulary, our habits, our customs and rituals, and how to view and observe the world around us.
We also learn how to love, and how to interact with others from these first important relationships. If we are born into a healthy family with healthy relationships, we are likely to learn how to maintain healthy relationships. If we are born into a dysfunctional family that struggles to connect, we may also struggle to connect with others.
While it is certainly unlucky to be born into the second kind of family, it's not an unchangeable situation. Nearly all families deal with some sort of dysfunction at one time or another, yet most families retain or regain a sense of wholeness and happiness.
Family therapy offers families a way to do this – a way to develop or maintain a healthy, functional family. It can be used to help a family through a difficult period of time, a major transition, or mental or behavioural health problems in family members
Family Therapy helps also individuals to break an unhealthy cycle from past generation. Some Cycles reoccur in families until they are identified and addressed.
Guiding you through Grief & Loss
Grief and loss take many forms. One of the most significant traumas that anyone can ever experience is the death of a loved one. Yet grieving and loss may also accompany the loss of a job, a cherished relationship or friendship, the death of a pet, or a life-altering event such as injury, fertility issues or menopause, illness, and moving house or even countries.
Grief and loss are deeply personal experiences that may be felt and expressed in different ways. In grief, it is common to feel completely alone, and that no-one can understand the depth of your pain. You might prefer solitude as you deal with your loss, or crave the company and support of your friends and family. There is no right or wrong way to grieve. However grief affects you, counselling is a safe and supportive way to effectively process your grief, come to terms with your loss, and find ways to cope in drastically changed life circumstances.
Stages of grief
Grieving is not a process that can be rushed or accelerated: there are usually a number of stages that you'll experience before coming to understand and accept your grief. The intensity of grief and loss can often feel extremely overwhelming, and may interfere with your ability to think clearly. Elizabeth Kübler-Ross identified five stages of grief that create a framework of learning to accept loss. There is no order to the stages – often people will cycle through all five stages at various points in their grieving process, sometimes revisiting a stage if there are still unresolved feelings. Other people only go through a few of the stages – it is important to remember that your grieving process is as unique as you are.
Denial is the first stage of grief. You're likely to still be in shock at this stage: denial is a psychological survival and coping mechanism in the face of extreme trauma. Denial can be a useful stage in the grieving process, as it helps to regulate the emotional and cognitive load of grief that might otherwise be overwhelming: by blocking out reality, there is a temporary reprieve from the pain of loss. Denial often fades as you accept the reality of the loss you have suffered.
Anger is the second stage of grief, and many people report feeling overpowered by their seemingly endless anger. You may feel anger at being left behind, unemployed, or frustrated that major life events beyond your control have happened. Anger provides form and structure to grief, because it is so targeted. Often anger is self-directed and accompanied by a sense of guilt. Dealing with this stage of the grieving process can diminish your feelings of anger, yet also serve to strengthen your fond memories and feeling of connection to the person, life possibilities or sense of self you are grieving.
Bargaining is the third stage of grief, yet it often appears prior to loss – especially so in the case of terminal illness. This is the 'if only' stage of grieving, when we react to feelings of vulnerability and helplessness by seeking to regain control of the situation. "If only I'd seen the doctor sooner… if only I'd been home that night when they called… if only I'd put in more of an effort at work" – the list of alternate choices is infinite. This stage is steeped in self-recrimination and regret, and a longing to return to the way things were. Numbing activities, such as oversleeping, eating, drinking and taking stimulants are common in this stage; anything to avoid feeling the loss, pain and guilt.
Depression is the fourth, and frequently the longest stage of grieving. Depression is a completely normal, appropriate response to the trauma and devastation felt in the wake of death. Life has lost its lustre, and things will never be the same. You may feel as though you no longer wish to live yourself, withdrawing from friends and family into the depths of despair and mourning. This is a very common response to grief and loss. Yet support is essential when moving through this stage of the grieving process. Although you may feel like isolating yourself, it's vitally important to reach out to family and friends. Even if you don't feel you have the strength to seek counselling for yourself, letting your loved ones know that you are struggling increases the chances that arrangements can be made to get you the help you need to deal with grief-fuelled depression.
Acceptance is the fifth and final stage of grieving. This stage involves learning to live with grief and loss, and is characterised by a realistic acknowledgment of what has happened. Acceptance isn't about feeling okay with your loss, or feeling better about it – it's simply a stage of grieving that affirms that life goes on. You may grieve your loss for the rest of your life, yet it becomes a quiet, private grief, tempered by other life experiences as you change, evolve and grow as a person.
Those who are grieving someone's passing may feel this shift in living as a betrayal of their loved one, but acceptance is attained by learning to hold your grief in a way that allows space for other emotions. By fully recognising and accepting the reality that your loved one has gone, you eventually adapt to life without them, secure in knowledge that you once had the privilege of sharing your life with them.
IMPROVE THE PERFORMANCE OF THE EMPLOYEES
EAP Counselling
The EAP Program is a holistic, customer-focused and quality-assured service delivered within a contemporary health and well-being framework. The People Assist program offers a flexible service model that can be adapted to the changing needs of the workplace environment meeting the needs of all target audiences within the work environment. It provides strategies and support to employees and managers, across the spectrum of personal and work-based issues that have the ability to impact on their effectiveness.
It is a short-term and solutions focused counselling which aims to support and empower employees and members of their families through a variety of best practice counselling approaches and frameworks to assist in resolving personal and work-based issues.
Counselling approaches used in the People Assist Program and related streams implement the core counselling skills of attending, questioning, paraphrasing, summarising, reflection of content and feeling, and confrontation. Short-term, solutions focused approaches including Cognitive Behavioural Therapy (CBT), Acceptance and Commitment Therapy and Positive Psychology are supported in conjunction with other therapies as required.
Life Coaching
Mindfulness
Wellness Coaching
Mindfulness Online
Life Coaching Online
Wellness Coaching Online
Workplace Counselling, Work Life Satisfaction, Career Change, Cross Cultural Challenges, Stress, Anxiety & Depression, Families, Relationships, Children, Teenagers, General & Parenting Iss
Life Coaching
Life Coaching Online
Work Life Satisfaction, Stress, Anxiety & Depression, Grief & Loss, Post Traumatic Stress, Domestic Violence, Loneliness
Qualifications
Reconnective Healing Practitioner
Master Solution Focused Practitioner
Graduate Diploma In Counselling
Professional Membership
ACA - Australian Counselling Association
---