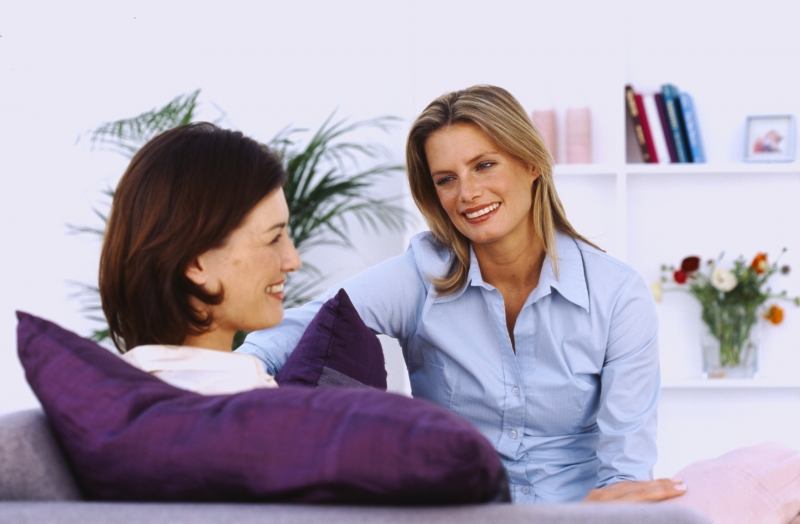 Counselling can be an ideal profession for anyone interested in helping others. Finding a niche that suits your lifestyle, beliefs and aspirations, is just a matter of finding an appropriate counselling school and obtaining the necessary credentials.
What is Counselling?
Counselling is a form of therapy that helps a person deal with the difficulties and distress in their life. A counsellor provides their client with a safe, confidential and non-judgemental environment where they can talk about any issues that are stopping them from living their life to the fullest.
Counselling can roughly be divided into two categories:
A social worker counsels groups or individuals who need assistance in areas of their social life. Family counselling, career counselling and marriage counselling are examples of this.
Psychotherapists work with individuals to help them overcome psychological issues or explore the deeper regions of consciousness.
Counselling is a holistic discipline, and a certified counsellor may address issues such as insecurity, lack of self-esteem and other psychological problems. In the course of treatment, a psychotherapist may also address issues such as marital problems and career choices.
Styles of Counselling
With such a broad spectrum of issues to address and so many different approaches to these issues, a wide variety of counselling styles or modalities are available. Some of these include:
Applied Kinesiology
With this type of counselling, a counsellor taps into the energetic body's system of "knowing". A variety of techniques may be employed, including Touch for Health, Thought Field Therapy, Emotional Freedom Technique and many others.
Hypnotherapy
This is a psychotherapy tool that uses the power of the subconscious mind. A counsellor may use hypnotherapy to access subconscious blocks or to implant positive affirmations.
Neuro-Linguistic Programming (NLP)
Counsellors provide their clients with a modelling system patterned to the actions and thinking patterns of successful people in their field. NLP improves how they view their problems, ranging from depression to addiction to anger management.
Life Coaching
This counselling style helps clients set personal and professional goals for themselves and achieve them through ongoing periodic life coaching sessions.
Psychotherapy
This treatment approach uses several techniques and tools to identify deeply-rooted destructive behaviours and help clients free themselves from the grip of these self-sabotaging behaviours. A psychotherapist deals with the full spectrum of psychological issues.
What Qualifications Must a Counsellor Have?
Completing a Diploma of Counselling is the minimum requirement for an entry-level role in the counselling industry. However, if you want to be qualified as a registered counsellor and be eligible to gain membership in professional bodies such as the Psychotherapy and Counselling Federation of Australia (PACFA), you have to complete a Bachelor of Counselling.
As well as an opportunity to work in different holistic environments, a bachelor's degree qualification allows you to enrol in a master's degree program later on. Taking further studies will expand your portfolio and ultimately increase your client base.
Where Can You Study to Become a Counsellor?
The first and most important thing to look out for when deciding between different course providers in your area is the accreditation of each institution. If its curriculum isn't nationally recognised, you'll be wasting your time and hard-earned money on it.
What sets a qualified school apart from others which are just out to do business are the following factors:
The course provider must be a Registered Training Organisation (RTO) authorised to give training in any discipline.
The school is recognised by a professional association. For example, the Australian Traditional Medicine Society (ATMS) is a professional body that represents over 65% of Australian natural therapy practitioners, including counsellors.
If you're training for a specific modality, the course provider should be a member of a related professional association. An example of this is the Australian Hypnotherapists Association (AHA).
Make sure that the school you enrol in offers the level of training required to be eligible for membership in a related professional association. Joining the relevant organisations is just as important as completing your studies in a reputable school, as it will boost your professional profile and secure your professional insurance.
Whether you're planning to take a certification program, a diploma course or a bachelor's degree in counselling, you'll find a wide range of qualified schools in Australia. Here below is a list of them that offers extensive programs in counselling.
Do you have a natural health & wellness business?
Sign up now and advertise on Australia's #1 natural health website.
Or visit our Wellness Hub to help you stay current about the industry.
Originally published on Aug 19, 2020