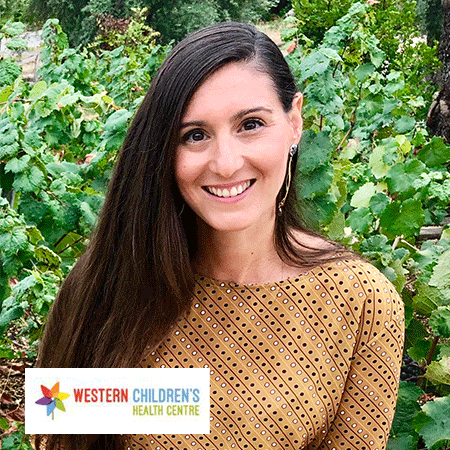 Melanie Bouras Paediatric Dietitian
Melanie Bouras is an Accredited Practicing Paediatric Dietitian, specialising in children with an Autism Spectrum Disorder and Food Aversions.
Melanie Bouras APD
Focus areas
Paediatrics
Adolescents
Coeliac disease
Feeding
Obesity
Telehealth
---
---
About Melanie
As a Paediatric Dietitian, Melanie sees a variety of clients and families with varying conditions and needs, such as: faltering growth/poor weight gain, premature infants, the introduction of solids, nutrient deficiencies, overweight/obesity, irritable bowel syndrome, food allergies and intolerance's, including coeliac disease and general fussy eating.
Melanie's passion is the management of children with Restricted Eating with or without a Diagnosis of an Autism Spectrum Disorder. Melanie is trained in the SOS Approach to Feeding Program and is highly skilled in the management of Problem Feeding. Melanie will help parents to understand why eating is so challenging for their child and provide parents with strategies to implement in the home environment, in order to help their child, move up the steps to eating. Melanie is committed to expanding children's dietary intake, while meeting their nutrient requirements.
Melanie trained as Dietitian in Queensland at Griffith University, and has been practicing as Dietitian since 2009. Melanie has a wealth of knowledge and experience in Paediatric Dietetics and enjoys working closely with families to achieve optimal health outcomes. Melanie sees infants, children, adolescents and looks forward to meeting you at either Western Children's Health Centre or Paediatrics Ballarat.
Melanie's Specialisations:
Fussy Eating
Food Aversions
Children with an Autism Spectrum Disorder
Food Allergies/Intolerances including; Coeliac Disease
Irritable Bowel Syndrome
Faltering Growth
Poor Weight Gain
Overweight/Obesity
Nutritional Deficiencies
Introduction to solids
---
To make an appointment please call:
Western Children's Health Centre – 03 9931 0014
Paediatrics Ballarat – 03 5327 1444
Melanie has face to face appointments or Telehealth appointments Available

---