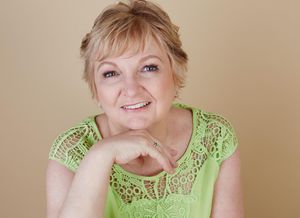 Member since 2021
Sue Paton Eating Disorder Specialist - Psychotherapy
Servicing area: Australia
Anxiety
Lifestyle
Purpose
...
Want to find out my availability, pricing or opening hours? Click on Send Me Details Now to get started.
Clicking on the Send Me Details Now button opens an enquiry form where you can message Sue Paton directly.
My particular focus has been in the field of addictions and eating disorders, having opened Australia's first Intensive Outpatient Program for women with eating disorders. I worked with Dr Anita Johnston (author of Eating in the Light of the Moon) to bring her program to Australia from the USA. I, along with my wife Evonne Englezos authored "To Eat or Not to Eat" - A woman's guide to overcoming disordered eating. Available on Amazon.com.au
I am highly trained both internationally and in Australia and have thousands upon thousands of hours of clinical experience. I am one of Australia's most experienced psychotherapists.
I have a Masters of Applied Psychotherapy and a Masters of Adult Education. I have trained thousands of mental health practitioners, including psychologists and counsellors.
Sue Paton Eating Disorder Specialist - Psychotherapy
As a Psychotherapist, Counsellor, Therapeutic Coach, Author and Entrepreneur, I help people deal with the unknown. We spend much of our life trying to live with unpredictability, we often don't know how to get beyond just having to be resilient. I have been a psychotherapist for over 25 years. I became a therapist after I realised I had come from an abusive and traumatic family background and I wanted to stop that cycle with my own children. Hence my focus is on trauma and helping to change family dynamics by helping the individual. If you are dealing with troubling/difficult dynamics in your family then you would benefit from psychotherapy. We are programmed from a very early age to behave in a certain way in order to survive our families. The problem is those behaviours end up not working for us in our adult life. We then find ourselves having difficulties in our adult relationships and parenting. Psychotherapy will help reprogram those unconscious outdated behaviours, thoughts and feelings to give you the life you've always desired.
I was a lecturer at the Australian College of Applied Psychology for 8 years. I bring humour and relatable examples to my training and clincial practice. I am passionate about helping people transform, by educating them on the power of the unconscious and the psychology that brings them more ease.
I am one of the few Provisional Training & Supervising Transactional Analysts in Australia. This means I has been internationally recognised as a Master Practitioner of Transactional Analysis Psychotherapy.
I work with individuals, parents, executives, and trainee/practising therapists.
The psychotherapy you will experience with me is a dynamic process of revealing what is going on in the here and now, which relates to your past experiences. This not only gives you insight and awareness, but you will also receive the tools you need to change all aspects of your life. We will not sit for hours on end talking about your childhood and the past. The here and now is where you need help. We can't change the past but we can certainly change how we think and feel about it. AND that makes all the difference.
Sue's dynamic approach will get you fast, lasting results if you are prepared to do the work. Psychotherapy is so much more than 1 session per week. There is work to be done in between if you truly want transformation.
Here are a couple of testimonials from people I have worked with.
It's safe to say that I have gone through quite a soul-lifting transformation, of which I would not have been able to do on my own. The girl that walked into Sue's office 5 months ago had no idea who she was. She was unhappy, confused and scared. She was defensive, closed-off and disconnected. She needed this more than she even knew. And now she is here writing this and proud of what she has become.
V- Aged 22 years
Time with Sue is well spent in so many ways ✅. Totally recommend💯. It's the personal approach and care taken towards ensuring suggested strategies work for your lifestyle, aptitude & capabilities, together with regular yet unobtrusive check-ins, that really make the difference💫. A year on, strategies which were purposefully discussed and completed initially have now become part of daily practice. The benefits such strategies have made to overall health and well-being are significant and definitely worthy of sharing with others 🤗. Thanks Sue for the fabulous work you do for the benefit of others 💕✨🙌 🙏
SC - Teacher
An initial 15 minute consultation is totally free when you call. Blocks of ten consultations can be bought with a 10% discount. I look forward to hearing from you.
Qualification details
Masters of Applied Psychotherapy Masters of Education (Adult) NLP Master Practitioner CTA - Certified Transactional Analysts (Psychotherapy) PTSTA - Provisional Training and Supervising Transactional Analyst (Psychotherapy)
---
Service categories
This practitioner provides online consults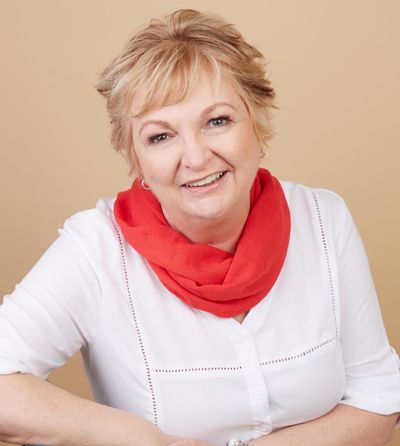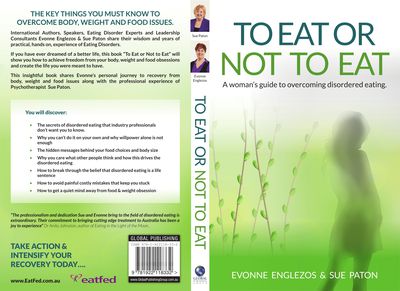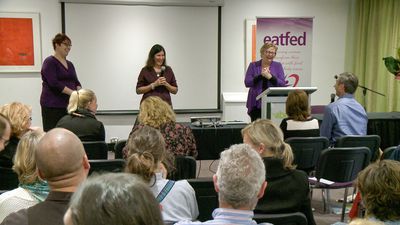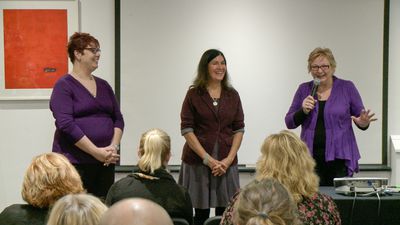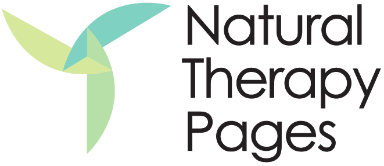 Sue Paton Eating Disorder Specialist - Psychotherapy