What is energy healing?
Energy healing is the process used by energy healers to control an individual's energy flow throughout their meridian systems. This healing modality aims to assist with a body's healing processes through the mind, body and spirit. Additionally, it assists with the body's natural healing ability since it is rooted in the philosophy that prevention is better than a cure. There are a variety of different energy healing practices such as: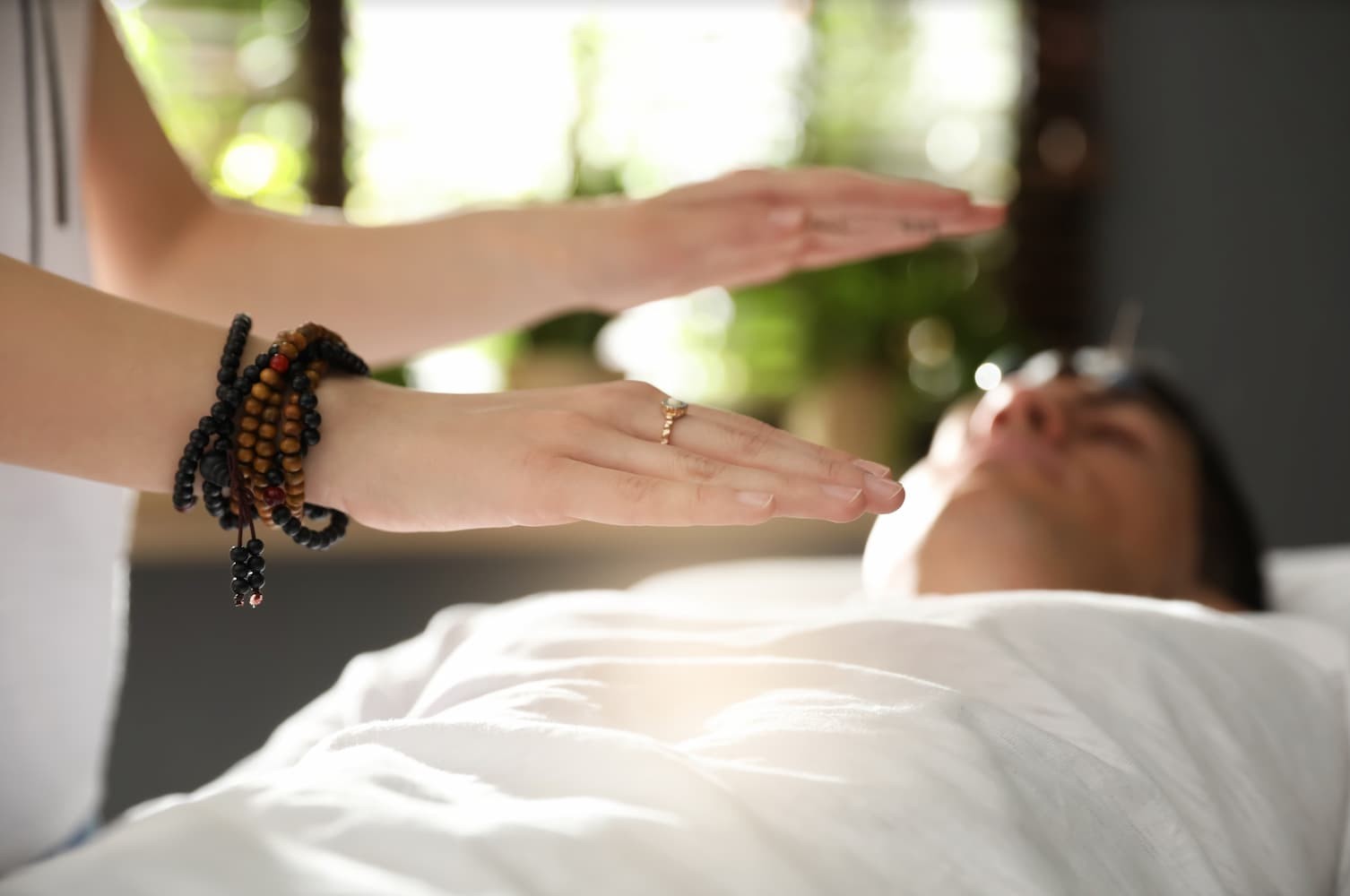 Moreover, the energy healing accreditation bodies that are available for Perth-based energy healers include the Energetic Healing Association (EHA) and the Australian Holistic Healers and Counsellors Association (AHHCA).
Should you study energy healing?
Do you want to learn about how energy healing can improve the well-being and lifestyle of others? If you answered yes, energy healing is the perfect career path for you. In order to succeed as an energy healer you must have the below skills:
Interest in learning as you will continually have to pick up new concepts in energy healing especially in regards to how energy fields impact the body.
Strong communication skills to be able to clearly articulate to clients how each session will be conducted.
An empathetic and attentive listener who is able to gain a comprehensive understanding of a client's lifestyle, problems and goals from the treatment.
If the above soft skills and interests match yours, continue reading to discover the energy healing courses that are available for you in Perth.
What are the course and study options for energy healers in Perth?
Whether you are looking to work as an energy healer or already work in the complementary health industry and simply want to upskill yourself, you should consider pursuing an energy healing course. The mandatory requirement is that you obtain a certification. In Perth, there are many different delivery options to accommodate for your current schedule, other commitments and preferred learning pace. This includes the offering of both on-campus or online delivery modes.
These courses are taught by energy healing professionals who have had years of experience in this field. They will go over a variety of different topics such as the history of energy healing, energy medicine and energy fields. Moreover, you will be able to put all the theories that you have learned into practice through the work experience module.
On this page, you will find an in-depth list of some of the energy healing courses that you can enrol in if you want to become an energy healer. For more information about a specific course provider, simply enquire with the school directly.
What happens after you complete your energy healing course in Perth?
After you complete your certification course, you will be able to become a member of the Energetic Healing Association (EHA) or The Australian Holistic Healers and Counsellors Association (AHHCA). This will grant you access to the workplace where you can either work in a clinical practice that specialises in energy healing or a complementary health clinic; where you will have the chance to work with other traditional medical practitioners and devise holistic therapy programs.
In addition, if you've always dreamt about having a role where you are self-employed, you should consider starting your own private practice after you gain a couple of years of experience. If this is a path that you decide to pursue in the future, Natural Therapy Pages can assist you with this process by letting you list your face-to-face or long-distance energy healing services on the relevant practitioner listing page.
Finally, you can also continue learning through enrolling into more modalities such as: