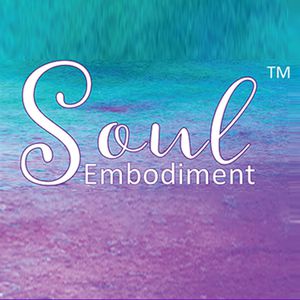 Member since 2006
Soul Embodiment Psychosomatics
Servicing area: Australia and New Zealand
Soul Embodiment | Psychosomatic Therapy Certificate Training
Soul Embodiment Psychosomatics
---
Welcome to Soul Embodiment
On-Line Training now available. Learn the Psychosomatic Principles, The Art of Face Reading and The Language of the Hands on-line.
Grab your discounted introductory Face Profiling and Soul Discovery session Now! We are currently offering this at a discount rate of $97 normally $150.
Soul Embodiment offers you the opportunity to discover your Soul Language, Intuitive Skill, Design, Unique Talents and unique gifts, whilst learning the tools so you can assist others to do the same.
Learning a new way to communicate. As 93% of our communication is non-verbal, this work goes way beyond talk therapy, mindfulness or counselling. We help you find the 'issue in the tissue,' then release and let it go on all levels (body, mind and soul). Learn how to become the ultimate observer, accepting yourself and others for who they are. Once you understand the tools to do this, you can then help your clients, family and friends.
We invite you to:
Experience a Face Profile and therapy session via zoom with 2 Therapists
Come for personal development to one of our on-line healing retreats.
Undertake the first 2 units as on-line training a total of 16 hours divided into 4 sessions
Dive in for a week of intensive training with Psychosomatic Therapy Cert 3
---
About your Facilitators
Vicki Delpero - Master Teacher & Therapist
Teaching Psychosomatic Therapy is Vicki's passion. Why? Because Vicki understands that balance, health and vitality can only be achieved when all aspects of the Body (emotional, mental, physical and spiritual) are one and in balance. Vicki's practice reflects the philosophy that "dis-ease" in most cases stems from an imbalance in one or more of these areas. Imbalances within the Mind are reflected by depression and emotional or mental disorders. Imbalances within the Body are reflected by physical ailments, and within the Spirit by loss of life purpose, depression and direction.
30 years as Midwife & Natural Therapist Vicki has seen Psychosomatic Therapy provide the most profound results for her clients and for herself.
Karen Collyer - Medical Intuitive, Author and Editor began her Psychosomatic Journey 2011 after struggling with chronic fatigue and depression for many years. Psychosomatics change everything. Finally being shown how powerful her own intuitive tool kit is, Karen went from strength to strength. Now assisting many others to do the same. Karen has the ability to see what you may not. Then guide you how to release and bring alignment to your bodymind.
---
Join Psychosomatic Therapist and Professional Trainers, Vicki Delpero & Karen Collyer, for Level 1 Certificate III for Personal, Professional Growth and Wellbeing.
This training provides profound personal growth whilst providing the basis to enhance your current work environment or begin a new career as a full certified psychosomatic therapy practitioner.
Your mind (psycho) and body (somatic) are interconnected. What you experience, think and feel is stored in the cells of your body. This begins as early as your time in your mother's womb. Unexpressed emotion is stored in your cellular memory.

These memories, your emotional baggage, become what psychosomatic therapists refer to as 'issues in the tissues'. To function at your most positive, beautiful best, your mind, body and spirit need to be in balance.
---
Soul Embodiment Psychosomatics
Are you wanting change? Psychosomatics offers not just change but life transformation & Transmutation. Change that occurs at the cellular level that affects every aspect of your being & life.
Change that sticks
We offer you the highest level of body-mind communication through Soul Embodiment Psychosomatics showing you how to empower yourself and others to increase your Divine Feminine & Divine Masculine energy. How to gain courage with the ability to 'own' your value. Unleash your hidden metaphysical gifts embedded in your body.
To truly help others, no matter what your role in life, requires your own personal development first then you lead by walking your talk. You will personally gain
The discovery of your true design and embodied blueprint & how to create the life you were meant to lead.
A new way of being that will help you thrive in any situation.
Acknowledgement of what your story has been, then leave it behind as you birth your true story, the story you wish to live from now on.
the ability to attract and ignite the spark that creates juicy, sensuous relationships you truly desire, the financial abundance and career you want, and the pure joy of living your life on purpose with passion!
The skill to deconstruct old beliefs & withheld trauma by discovering the merging of science and spirituality to construct a whole new life.
Intuitive wisdom and knowledge within you. Learn to access the innate wisdom and language of your body with Soul Embodiment and Psychosomatic Psychology.
Once you unlock your full potential others will naturally follow your lead. Our world is in desperate need of powerful role models. Those who have the courage to live and speak their truth. Is this you? Certification gives you the skill to help others do the same.
CertificationCourse Outline
The 10 day Psychosomatic Therapy Certificate Course is designed by the Registered Training Office (RTO) of The Psychosomatic Therapy College (AIBMAPT) and is a VET Standard Government Accredited Certificate III 10484 NAT. You can apply for a Cert III in Psychosomatic Therapy with the Psychosomatic Therapy College after successful completion of your log book hours, assignments and assessment of these. The logbook requirements take an additional 6-12 months to complete.
Many people do this course as a self-development class, and have no plans to complete the Practitioner Certification, whilst others are recognized professionals, looking to add greater depth to their existing field of expertise or, to change fields of employment to become a Therapist. Regardless of the initial motivation, the core to this work is to connect with both yourself and others, by being able to recognize how thought and emotional patterns, show up in the physical form.
What you will get with this course:
10 days of life changing content and experiences – see below outline of what is covered in each day. There is ongoing support, after the course, through forum meetings, student practice days, and ongoing professional development.
Who can benefit from the above course and workshop?
There is a very wide range of people who attend this training, there is no one size fits all. My trainings have attracted individuals looking for self-development, changing careers, therapists of different modalities, business managers, human resource managers, coaches and trainers, medical students, psychologists, and parents.
THE COURSE COVERS:
Psychosomatic Breakthrough
Face Reading
Body / Mind Analysis – (Feet, Joints and Limbs)
Language of the hands
Emotional Anatomy
Emotional Release Bodywork
Psychosomatic Related Diseases
Professional Consultations
Practitioner Certification / Communicating effectively (Integrated)
10 day Psychosomatic Therapy Course Cost:
$4995 + GST
Duration: 10/12 days ~ 9am to 7pm or as required.
10 day Psychosomatic Therapy Certificate (max 4 participants)
Level 1: 6 days
Level 2: 4 days Plus 2 compulsory days to complete the full Certification face-face requirements. Then continue on-line with the Psychosomatic Therapy College.
---
If you are ready to live in the now, free of the emotional burden of yesterday or fear of tomorrow, this is for you. Give us a call for more information and course dates today!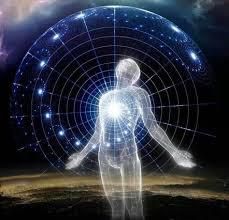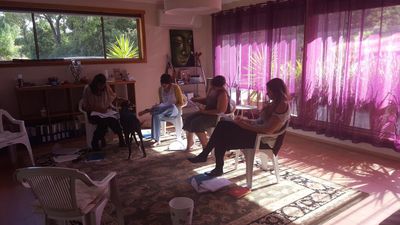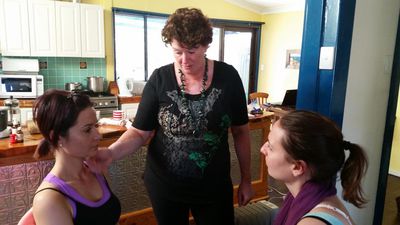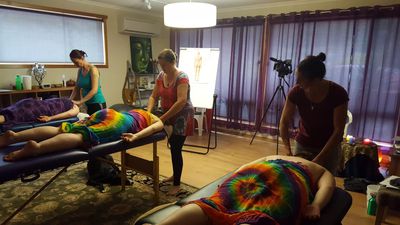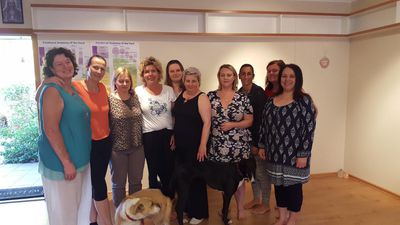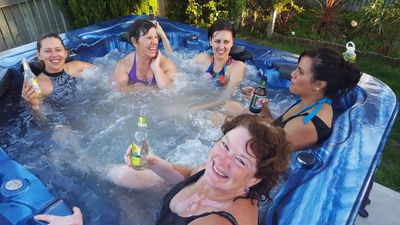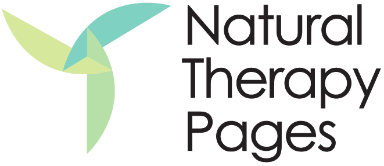 Soul Embodiment Psychosomatics