Member since 2009
Alan Palmer
Alan Palmer
11 Monclaire crt
Eltham VIC 3095
Servicing area: Eltham, Victoria
Want to find out my availability, pricing or opening hours? Click on Send Me Details Now to get started.

PSYCHOTHERAPY : CLINICAL HYPNOTHERAPY : N.L.P : COUNSELLING
No matter what emotional or physical issues you're struggling with, a professional consultation with Alan B. Palmer is just what the doctor ordered
Alan B. Palmer
---
Services On Offer
Hypnotherapy

Counselling

Self Esteem

Pain Control

Stress Management

Stop Smoking

Self Confidence

Anxiety

Panic Attacks

Fear of Dentistry

Fears and Phobias

Trauma

Weight Management

Depression

Behavioural Problems

Diabetes Motivational Coaching



HEALTH FUND REBATES MAY BE AVAILABLE - call 03 9439 2753 to organise your next appointment






About Me - Alan B. Palmer



Alan is a trained counsellor and clinical hypnotherapist and specialises in helping clients to overcome their problems in the areas of anxiety, panic attacks, fears and phobias, weight management, self esteem, stress management and stopping smoking. Alan enjoys helping people and takes a holistic approach to counselling and hypnotherapy. He is very confident and positive about the healing powers of hypnotherapy.

Alan has a life-long dedication and interest in health and wellbeing, psychology, neuro-linguistic programming and alternative medicine. He studied neuro-linguistic programming in the 1980's and has practised neuro-linguistic methods in a variety of contexts for many years. His excellent understanding of a broad range of scientific and medical concepts, allows him to apply this knowledge to solve a variety of problems. Alan keeps his qualifications and training up to date by attendance at a variety of professional courses and development seminars.

As a trained counsellor and clinical hypnotherapist, Alan is always striving to "do better" and is pleased to be able to "make a significant difference to people's lives".

His clients greatly appreciate his acuity and insight, which enable him to quickly zero in on problems and successfully assist clients to resolve and overcome issues in their lives. He has often been told that he makes a hypnotherapy session interesting, fun and highly enjoyable.

Alan is a generous and warm person and these characteristics together with his extensive knowledge, are of considerable benefit to his clients.




Testimonials



"I can't thank Alan enough for helping me change my life.

I became a client after losing my car keys. We knew that sometimes being taken back to the last time you remember seeing a particular item you can sometimes find out what happened next. Not only did I find where I had put the keys, during my appointment with Alan he mentioned Virtual Gastric Band.
I had been overweight for most of my life. Yo Yo dieting - weight loss / weight gain ... the usual story!

The Virtual Gastric band therapy sounded a great idea. I'm a nurse and fully understood what the real gastric band was all about and didn't want to put myself through that procedure.

I started my journey to the new slimmer me on 21st July 2011. My desire for less food and healthier lifestyle started the moment I walked out of the clinic.

It is truly amazing, wonderful, every positive word you can think of. I have more energy, more interest in maintaining my fitness and general wellbeing.

It's 5 months since that first session for VGB (Virtual Gastric Band). I can't stop talking about how wonderful life is. I had 5 sessions and have to date reduced my weight by over 12kg, dropped 4-5 sizes in clothes, not to mention the inches/cms off all of my body. This is only the beginning, with still more changes to come.

If you have even the smallest thought that this might be the answer to your weight/health problem, I'd say just go for it - you have so much life to gain."
- Anita Payne - Albion, Victoria, Australia


"I first saw Alan Palmer in August 2011 for anxiety. From my first visit there was an immediate improvement and I continue to improve on each visit. What I have been able to achieve in these first 6 weeks of 2012 is more than I could do over the last 6 years combined. My friends and family are as thrilled with the results as I am.

I would recommend this non invasion therapy for anyone wishing to improve their life."
- Robyn - Melbourne.

"Alan, Thank-you again for your assistance in helping to steer my mind in the right direction."
- Craig

"It was a few years ago, one day at work when I was inundated with tasks to do, and with no idea at all how I was even going to complete just a few of them, that I put my head in my hands and realised I was not coping with my demands and had been feeling this way for quite a long time. Having read before about the benefits of hypnotherapy I decided it was time to stop being a hero and ask for help.

Desperate to find some way out of the feeling of helplessness I was enduring, I looked up the words "hypnosis in Melbourne" on the internet and saw a list of three or four hypnotherapists near my location. I phoned them all and got answering machines on each one. After leaving a message with each one asking for information, less than 15 minutes later Alan phoned back and told me he heard my message, and he knew he could help me from the moment he heard it. He made an appointment with me as soon as he was available, and I took time off work to attend. It was the beginning of a number of increasingly helpful sessions which I went through dealing with a number of things I had been suppressing for years such as, feelings of depression, unresolved grief, and prolonged high levels of stress in my day to day work.

The benefits of Alan's sessions have been invaluable to me and I believe have improved the quality of my life substantially. On a number of occasions I have sat in my car afterwards and needed to readjust my mirror because so much weight has come off my shoulders that I was sitting taller than before I arrived for my appointment.

I can only say good things about the service Alan offers and reassure people that he is highly experienced and talented at what he does. I continue to see Alan to date for stress management."
- Anthony

"Before I tell you how amazing this wonderful man is let me 1st start at the beginning so you can get an idea of how sick I was and how far I have come.

For years I felt alone I felt like a failure I felt like I had nothing to give and nothing to offer anyone I didn't see a future and didn't see how anyone could love me or let alone be around me I could barely leave the house and had lost all hope. I did have a boyfriend at the time but everyday I felt like he was going to leave me and that I was and that I would be never good enough.

I had so many problems with my health I was always sick I had constant diarrhoea and always felt awful. I missed out on so many things in life and could never really seem to get better no matter how many times I went to the doctors.

I have seen so many people over the years and nothing seemed to help and I MEAN NOTHING so it did lead to 2 suicide attempts. I just felt helpless and I just couldn't do it anymore. I was going down hill fast so my boyfriend felt like maybe I needed a change and wanted to take me on a trip to Mooloolaba a 2 hour flight from Melbourne away from my comfort zone away from hiding in the toilet and away from everything I had got used to. When my boyfriend told me it made me physically sick and I started shaking and I was a mess - just in tears I said to him "I CANT I JUST CAN'T THERE IS NO WAY I WILL BE ABLE TO EVER DO THAT JUST NO I CAN'T"

The next day I was at my sisters home and my brother in-law said to me what's wrong I explained to him about what my boyfriend has asked and my brother in law suggested I see a man named Alan he said he had helped him also so much and was more than worth it. I said I don't think it will work I have tried everything over the years and nothing has helped. He said just go I bet you will be surprised.

I spoke to Alan on the Monday and got in on the Friday I was sooooooo nervous as always and felt so sick I really didn't want to go but my boyfriend said to me if he makes you feel even 1% better it's 1% better you have nothing to lose so we went together.

I walked down to the house a man was waiting for me he is so welcoming and so lovely his house is lovely and you feel so calm - he has beautiful music playing lightly in the background - he is so understanding and makes you feel so comfortable he doesn't rush you and lets you talk as long as you need. So fast forward the big question did I get on the plane and go away to Mooloolaba the answer is YES that was 4 years ago I can now stay I don't mind getting on planes also since the 1st time I saw Alan I have got an amazing job and guess what that boyfriend I was talking about well we got married in Mooloolaba in 2015 - yes Mooloolaba every year we try to fly up 2 times a year thanks to Alan my life hasn't just got 1% better it has got 100% better I am healthy happy and enjoying life. I now see a future and I see so many amazing things ahead I see him whenever I start to feel a bit funny and he picks me right back up again. I like to call it a little top up whenever I need it. I go out now and I now NEVER MISS OUT ON things and I am so grateful. This was the only thing that worked for me 110% works. This changed my life forever - thankful :)"
- Simone

"Just to let you know the treatment has really worked. My emotions seem under control I just wanted to say "thank you very much" and I will contact you in the new year."
- Jenny



For more information about any of the professional Hypnotherapy, Counselling or Life Coaching services on offer, just give Alan a call or click on the 'Make an Enquiry' button to contact him instantly



---
---
See Also...
Alan Palmer - Hypnotherapy
Want to improve your confidence? Need help to stop smoking? Ready to get over that phobia or bad habit? Then just give Alan Palmer a call today to organise your next Hypnotherapy session
Alan Palmer - Virtual Gastric Banding
Get help to lose weight and to keep it off the natural way, with a professional Virtual Gastric Banding session with Alan Palmer. Effective enough to use on individual of all ages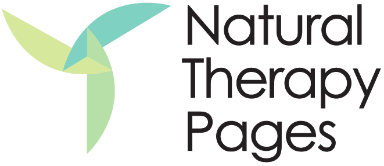 Alan Palmer