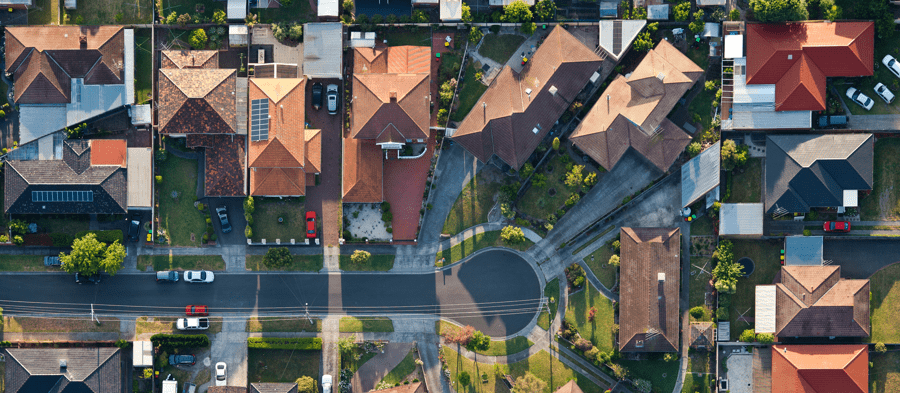 Hypnotherapy is a complementary treatment for self-sabotaging thoughts and actions. It works directly with the subconscious mind to effect change on a person. It's a combination of counselling and different relaxation techniques, allowing the mind to receive and process positive suggestions.
A hypnotherapist plays a vital role in the lives of others. As one, you can help them change what they thought they could never change with the power of motivation and self-belief. To find out what skills and qualifications you need to be a certified hypnotherapist in Australia, keep your eyes glued to this guide.
What Does a Hypnotherapist Do?
Hypnotherapy is a form of psychotherapy that focuses on reprogramming the subconscious mind to help clients achieve mental, emotional and physical relaxation, to bring about change in their lives.
A clinical hypnotherapist uses hypnosis techniques to put the client in a trance-like state, a relaxed mental state, which slows down the activity of their conscious mind so that they can tap into their subconscious mind. These techniques help shift belief systems and behavioural patterns caused by trauma or negative experiences.
As a certified hypnotherapist, you are responsible for facilitating healing in your clients and guiding them to adopt healthier habits. What you do will free them from limiting thoughts and feelings, allowing them to move forward with their lives with confidence and joy.
Like other successful hypnotherapists, you too can choose your own career path. While most people in the industry run their own private practice, you have the option to collaborate with other health professionals working in multidisciplinary clinics, hospitals or other healthcare settings.
What are the Traits and Skills of a Hypnotherapist?
Hypnotherapy is an acquired skill. But a hypnotherapist also has qualities inherent to them that advance their career faster than others who lack it. Because of this, they earn more than the average practitioner's annual salary that ranges from $60,000 to $120,000, based on a three-day workweek.
According to the Australian Institute of Clinical Hypnotherapy, a good hypnotherapist demonstrates these characteristics:
Caring and keen to make a difference in the world
Curious about the human mind and spirit
Goal-oriented and able to find solutions to problems
Thinks outside of the box and has resolved issues in their life
Able to work independently without much supervision
Organised and proactive when running a practice
What are the Qualifications to Practise Hypnotherapy?
Hypnotherapy is a wonderful addition to your arsenal of healing tools. In order to become a qualified hypnotherapist in Australia, complete a hypnotherapy certification program recognised by the peak organisations for certified hypnotherapists such as the Australian Hypnotherapy Association (AHA), Hypnotherapists Council of Australia (HCA) and Australian Society of Clinical Hypnotherapists (ASCH). There's a wide range of training programs to choose from, each providing a specific level of qualification.
Regardless of your current line of work, completing a hypnotherapy training course will lead to a rewarding career. If you're a health practitioner who wants to explore new career options, a six-month hypnosis training and certification course is going to equip you with the knowledge and skills to address behavioural patterns and limiting beliefs.
If you're new to hypnotherapy, a more extensive two-year course will help you understand the concept behind hypnotherapy and its process. Most students who attend a hypnotherapy course hold a bachelor's degree in psychology or counselling and have been practising in their field for quite some time.
For those who are already certified hypnotherapists, an advanced hypnotherapy training course is recommended to enhance their skills, advance their careers and maintain their membership in professional organisations. Professional development can be done online or in a face-to-face class, depending on what suits you.
What Subjects are Covered in a Hypnotherapy Course?
Students undertaking hypnotherapy programs study different kinds of psychotherapy techniques to facilitate healing and instigate positive change in human behaviour and thinking.
Depending on the training program you choose, you may learn the principles and application of NLP coaching, Time Line Therapy, cognitive behavioural therapy and other techniques to help clients suffering from stress, chronic pain, weight loss problems and addiction or substance abuse, among others.
Your course may also include the theoretical framework and the misconceptions of hypnosis, the structure of self-hypnosis, the contraindications for hypnotherapy, and how to facilitate communication with the mind during hypnosis.
Where Can You Study Hypnotherapy?
Several schools in Australia offer training programs in hypnotherapy that are recognised by professional bodies such as the Australian Hypnotherapists Association. They provide students with extensive hands-on training besides theoretical knowledge. In addition to having impressive coursework, which can be delivered on-campus or online, their faculty consists of industry experts whose goal is to turn you into the expert you want to become.
The best schools to include in your list of considerations are:
Course programs, costs and facilities vary, so it's best to do your homework before enrolling in a college or university. We suggest browsing our list of hypnotherapy courses to get a clear picture of each institution's offerings. The information you glean will lead you to the learning institution and pathway that best suits your needs.
Originally published on Nov 29, 2012