Alpha Hypnotics
1 Blossom st
Mitcham VIC 3132
Servicing area: Doncaster, Bundoora & Nunawading VIC
Hypnotherapy
Taping
Art
...
Want to find out my availability, pricing or opening hours? Click on Send Me Details Now to get started.
Clicking on the Send Me Details Now button opens an enquiry form where you can message Alfred Podhorodecki directly.
Sometimes the only way to move forward with your life is to regress to your past. Find out how hypnotherapy can help.
Hypnotherapy, Online Hypnosis & Ideo-Ego Dynamics
---
Using the Power of Hypnotherapy
Alpha Hypnotics in Doncaster VIC uses hypnosis to help people cultivate the innate power of their minds to move beyond the pain of their past. Contrary to how it is depicted in the movies, hypnosis is not an unusual activity; you can, in fact, experience it a number of times on a given day.
When your mind wanders as you stare at an inanimate object you've gone into a hypnotic state. When you remain standing at the traffic lights even after they have turned green is another example of being in a trance. When you drive past your own driveway is another. We can go on and on, but we're sure you get the point.
Being in a hypnotic state is also dubbed as automatism; your mind is conscious of what's happening around you, but another side of it is calm, peaceful and relaxed.
The Benefits of Hypnotherapy
Hypnotherapy is used to address a wide range of physical, emotional and mental health disorders, including:
Anger Management
Addiction
Body Dysmorphia
Alcohol Abuse or addiction
Bulimia
Alcohol Withdrawal
Compulsive Lying
Anxiety & panic attacks
Depression
Eyelash / Eyebrow Pulling
Assertiveness issues
Grief
Hair Pulling
Behaviours
Chronic Pain Management
Communication skills
Kleptomania
Develop Study skills
Insomnia
Midlife Crisis
Dream analysis
Gambling Addiction
Masturbation Addiction
Past Life Experiences
Nervous Breakdown
Road Rage
Exam nerves
Impulse Buying
Overcome Cyber Sex
Family Counselling
Impotence
Obsessive Compulsive Disorder
Phobias & Fears
Fear Of Flying
Jealousy
Noise Sensitivity
Gaming Addiction
Improved memory
Panic Disorder

Habits
Marijuana
Overcoming Grief
Hypochondria
Job Loss
Meditation
Impede smoking
Porn Addiction
Weight control
Skin Picking
Overcoming Guilt
Relationship issues
Post Traumatic Stress Disorder (PTSD)
Sex Addiction
Sleep disorders
Shy Bladder – Paruresis
Stress & relaxation
Stop Nail Biting
Troubled Childhood
Postnatal Depression
Social Phobia
Recurring Dream
Self Harm
Restless Legs Syndrome
Sleep Walking
Search for lost items
Self-esteem
Stop Bed Wetting
Stop Smoking
Stuttering
Vaginismus Treatment
Shopping Addiction
Stop Obsessive Thoughts
Time life regression
Stress
Stop Premature Ejaculation
Trauma
Writer's Block
Can hypnosis make you do things beyond your control?
No. A hypnotherapist cannot make you say or do things against your will even when you're in deep trance. The truth of the matter is people can even tell lies while being hypnotised. Your subconscious mind will only accept suggestions that support your goal. What you see on television and in the movies are merely for entertainment purposes and far from reality.
Is hypnosis safe?
It is indeed. In 1958, it was approved by the Council of Mental Health of the American Medical Association as a safe practice with no recorded adverse effects. However safe it is, hypnotherapy should be facilitated by a qualified hypnotherapist as it follows a specific process.
Hypnotherapy for past life regression
Regression therapy helps people who want to revisit certain experiences in their past lives. Alfred cannot state for sure whether these past lives really took place or not, but what he is sure about is under the state of hypnosis, his clients are able to regress to their past lives.
All that matters in a regression therapy is the experience of an individual. While in hypnosis, they can go back to happy and sad events, pain, love, people, dates and other things that are associated with their past. Using past life therapy produces positive outcomes for the client as they are able to gain clarity from a past event and move forward with their life.
How does past therapy work?
Alfred uses Ideo-Ego Dynamics® , a questioning technique that uses ideomotor responses to help an individual deal with the issues in their past life. It allows them to go as far back to a memory as their subconscious can take them. Memories ingrained in the subconscious mind sometimes influence how a person handles present situations.
Hypnosis vs conventional medicine
Hypnosis is not a substitute for medical diagnosis and treatments. It helps alleviate the symptoms and side effects of some health conditions. As a clinical hypnotherapist, Alfred collaborates with other health professionals, which is beneficial for his clients as they are able to reap the benefits of both conventional and complementary medicine.
How often should you visit a hypnotherapist?
The number of sessions that you need to attend depends on the condition you're working on. On average, a hypnotherapist will see a client once a week. But then again, no two cases are alike, so each time Alfred works on a treatment plan, he makes sure that it's tailored to the specific needs of a particular client.
Enjoy the Benefits of an Online Consultation
To help prevent the spread of the COVID-19 disease, we are offering online consultation for clinical hypnotherapy, psychotherapy and counselling via Zoom, Skype or phone.
To ensure a seamless online experience with Alfred, take note of the following requirements:
Have a stable internet connection
Have a microphone, headset or speakers ready
Install a webcam onto your device
Choose a quiet place with no distraction
Download and install Zoom on your computer, tablet PC or laptop. The free version will
suffice
If you prefer to use the telephone, headphones or earphones are a requirement
7 steps for a successful online hypnosis session
Find a quiet room where you can experience online hypnosis
Turn off your phone's sound notifications in advance, as well as your alarm clock and other gadgets that may create noise
Have a bed, sofa or comfortable chair available in the room
Set aside 60 to 90 minutes of your time for the session
Avoid consuming alcohol, non-prescription drugs, coffee or any caffeinated drinks before the hypnosis
Avoid taking any sweets, but eat something light an hour before the session
Ask a friend or family member to be ready with a working telephone in another room. The reason for this will be explained by Alfred during the booking.
Book an appointment to experience firsthand the life-changing benefits of online hypnotherapy.
---
Service categories
This practitioner provides online consults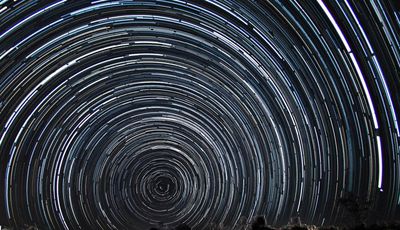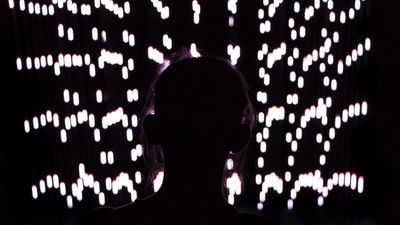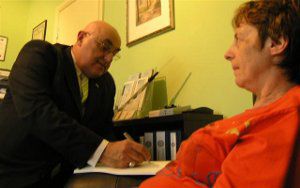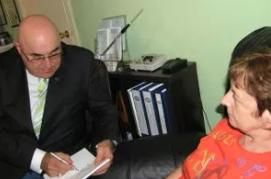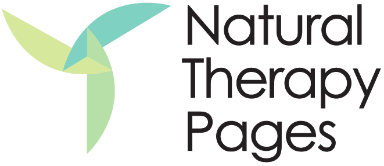 Alpha Hypnotics