Lian Thompson
28 Albion st
Essendon VIC 3040
Servicing area: Essendon, Victoria
Want to find out my availability, pricing or opening hours? Click on Send Me Details Now to get started.
Clicking on the Send Me Details Now button opens an enquiry form where you can message the practitioner directly.
Lian Thompson - Bowen Therapy
Bowen Therapy is Holistic
---

Bowen Therapy may very well be one of the single most important complementary therapies to facilitate healing of the whole body. Bowen is a non-manipulative, non- invasive holistic treatment and soft tissue remedial therapy. The Bowen moves bring about profound and often remarkable results. They penetrate to a deep cellular level, stimulating the body's unique ability to heal itself.




How does Bowen Therapy work?
---

The Bowen Therapist acts as a catalyst, removing barriers and setting different stimuli in motion enabling the body to heal itself. Because the human body is so amazing, self healing can often be achieved with minimal but effective outside influence.

People who try Bowen Therapy are continually amazed at the effectiveness of this simple form of hands on' therapy. Simply stated, Bowen Therapy allows and encourages the body to heal itself.

The work consists of a series of rolling movements or 'moves' over muscles, tendons, ligaments and nerves using a varying touch, retrieving cellular memory of the body's preferred balanced way of being.




What does a treatment involve?
---

A Bowen treatment takes around 30-45 minutes with the work performed on the skin or through light clothing. Three to four treatments at weekly intervals are often sufficient to achieve lasting relief from even long-standing pain, though more are sometimes required. The Bowen session initiates a cascade of beneficial changes that untold over a few days. After care advice given to each client will include any transitory reactions, recommendation for follow up treatments with emphasis on the importance of movement, particularly walking, drinking water and outcome or reaction feedback to the therapist.

Bowen Therapy as a complementary modality will enhance not interfere with any other medical treatment. However, other manipulative therapies after a Bowen session can undermine the ongoing effectiveness of the Bowen work. Waiting a week before other body treatment is therefore recommended.



Which disorders can Bowen Therapy safely treat?
---

Bowen Therapy balances the body across physical, mental and emotional planes. This is evidenced when clients report resolution of chronic problems in addition to those for which they sought therapy. Conditions that may respond well include:

Sports and accident injuries
Frozen Shoulder
Stress disorders
Neck and head tension
Neck and shoulder tension or whiplash
Musouloskeletal pain and imbalance
Respiratory and asthma complaints
Acute and chronic fatigue
Digestive problems
Menstrual problems
Carpal tunne[ syndrome
Colic
Hormonal disorders
Lower back pain
Sciatica
Fibromyalgia
Headaches! Migraine
Fluid retention ! Oedema
Impaired Circulation
Tom Bowen
---

Tom Bowen (1916-1982) developed the original technique in Geelong, Australia. In a 1975 government report he was found to be treating some 13,000 people a year and achieving over 80% resolution of all presenting problems. Most clients experienced long term or permanent resolution after just a few visits. He was especially known for his dedication to treating the young and disabled.



---
For more information about the best services for your needs or to organise an appointment - just give us a call!
---
Qualification details
Dip. Bowen Techniques
Professional Member Bowen Therapist Federation of Australia (BTFA)
---
See Also...
---
Service categories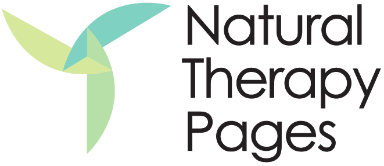 Lian Thompson