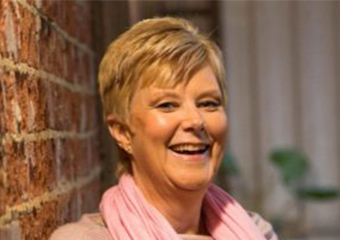 Rebecca Privilege
Want to find out my availability, pricing or opening hours? Click on Send Me Details Now to get started.
Send Me Details Now
Clicking on the Send Me Details Now button opens an enquiry form where you can message Rebecca Privilege directly
Natural Healing | Allergy Elimination for children and adults | Reiki | Clinical Hypnotherapy
About Rebecca Privilege My Perth Hypnotherapy
Servicing area
Secret Harbour and elsewhere by appointment and Zoom
---
Focus areas
Subconscious
Belief systems
Emotional wellbeing
Relaxation
Purpose
Wellness
---
---
Welcome to Rebecca Privilege and my Perth Hypnotherapy

Healing occurs when you permit your own body to identify and recognise its optimal state of harmony and wellbeing, not simply within yourself but with everything around you. Only when you open up your mind to that state can your actual healing experience begin to happen.

Rebecca utilises NAET (Nambudripad's Allergy Elimination Technique) to treat:

allergies
excema
ross river virus
viruses
bacteria
fungus
parasites
ulcerative colitis
cold sores
constipation
hair loss
asthma
lyme disease
gut disbiosis
irritable bowel syndrome (IBS)
psoriasis
gluten
wheat
dairy
---
About Rebecca

Rebecca has been assisting her clients for more than 30 years and her qualifications include Reiki (Reiki Master), Health & Wellness Coach specialising in Gut Health and Mental Health, NAET Allergy work (Advanced NAET Practitioner), Counsellor, Coach and Clinical Hypnotherapist. The choice of modality is yours, and you can be assured that Rebecca's intuitive skills will help you to make the right decision about the healing process that is correct for you.


I help to restore your divine birthright so you can be healthy happy and whole. I do this using the modality that's right for you, from clinical hypnotherapy, reiki, coaching, counselling and much more.
What may surprise you is that it took a near death experience to find the courage to own my true calling.
You see I'd been a NAET practitioner working in a Wellness centre in Subico and Fremantle, happily treating clients and getting amazing results. But little did I know that events would unfold that would shake my world.
I was so busy treating others that I'd stopped listening to my own body and didn't notice the sudden decline in my energy levels. In truth, I was ignoring the signals because it was easier to keep going than address the deeper issues I knew were brewing. But ignoring continual nudges from the universe meant there was only one way to get my attention and that was a catastrophic physical, emotional and mental medical event; sudden onset acute microcytic anaemia.
After weeks of investigations I was finally getting somewhere and was seen by a leading specialist when I collapsed. The resus team were called and I was rushed to ICU where they discovered I had a Pulmonary embolism.
After 6 days in ICU I was relieved to be back on the ward and see my friend, but when she asked "So, Mate, want to check out do you?" it was a lightbulb moment. I realised had a choice – to fight or give up and die. It was at that moment I knew in my heart of hearts that I had been sent back for a reason. And that reason is to live life on purpose, in healing and in service.
Today I am following that path in with my own practice Rebecca Privilege Integrative wellness. It's here that I eliminate physical and emotional pain, build self-belief and reconnect families in harmony and health.
What do I believe, now and always?
Where intention goes energy flows, which means we are the creators of our own reality. Dis-ease begins and ends with our emotions, which empowers all of us to take ownership and reverse this imbalance. All healing starts with you first and no-one is ever too young or too old to begin.
---
Courses and Learning

---
DuckDuckGo blocked this Facebook Page
We blocked Facebook from tracking you when the page loaded. If you unblock this page, Facebook will know your activity.
Learn More
---