Glandore
Best BodyTalk Practitioners in Glandore SA

Member since 2009
Balanced health solutions offers safe effective Holistic Healing through Body talk, Theta healing, NLP. Reiki and Pranic Healing.
Anxiety
Back pain
Energy
Stress management
Arthritis
Carpal tunnel syndrome
Headaches
Eating disorders
Asthma
Chronic pain
Member since 2009
FEEL GOOD, NATURALLY  Connecting you to the magic of herbs and the healing power of touch Improving your physical, emotional...
Rehabilitation
Scoliosis
Birth trauma
Posture
Headaches
Lifestyle
Arthritis
Stress management
Fibromyalgia
WorkCover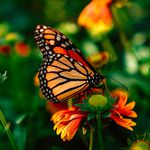 Member since 2005
Experience The Difference: Professional Intuitive Consultant
Wellness
Intuitive coaching
Subconscious
Coaching
Business
Medical intuition
Intuitive development
Online course
Personal development
Chronic conditions
---
Similar Services in Glandore