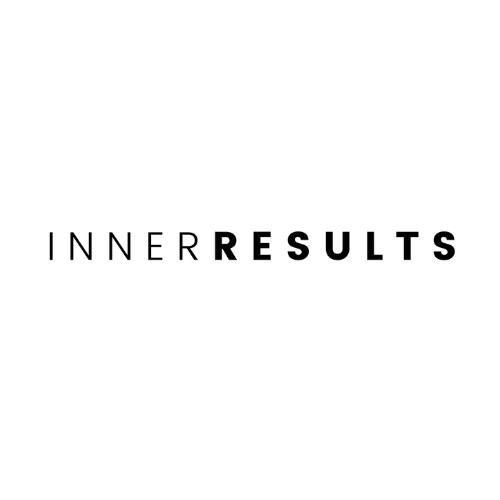 Inner Results Coaching Courses
Limited spots remaining. Enquire now to secure your spot. Click the Button Below ▼
Send Me Details Now
Experience the power of coaching in a small group  learn 4 powerful modalities for change: Line Therapy® NLP CoachingReceive 4 internationally recognised certifications upon completion of the course  
Level 1 Transformational Coaching Course - April 14 - 18, OR July 5 - 11, 2021
Servicing area
Perth and surrounding suburbs
---
Transform your thinking to transform every area of life
Gain simple tangible skills to implement immediately
Shed old habits and totally align your thinking and patterns to achieve your goals
Get clarity on what you want and where to go next
Get motivated and super charge your energy
Connect with others who share your vision
Learn in our small class size to ensure one on one attention and get all your questions answered
The Specifics:
This course has 4 components:
At home Multi-Media Study Program + Coaching including 16 hours of audio about NLP and Time Line Therapy

®

, 2 industry leading books, and your NLP Course manual (receive all this upon your enrolment). As you work through your materials, we'll be here to keep you on track and answer your questions.


The Live Training itself, where you will get a chance to demonstrate all your skills as both the client and the practitioner + recieve one on one attenting in our small
class sizes. We will have a max of 6 - 8 students.


The Written Open Book Test which you'll get a copy of before the training. You'll be able to find all the answers to this in your course materials, and through discussions with other students at the training.(We encourage you to work together.)


On-going life time coaching and support. This is for all of our students. As you start to use your new skills on yourself or with clients, we're here to help you with questions and to support you along the way
LEARN THESE 4 MODALITIES TO CREATE MASSIVE CHANGE IN YOUR LIFE:
1. Neuro Linguistic Programming (NLP):

Neuro Linguistic Programming (NLP) is the most practical, results-based system of language and tools for understanding optimising your conscious and unconscious thinking.

Learn these invaluable skills:
The NLP Communication Model: How we experience and interpret the world around us and how this affects or communication and results in life
The presuppositions of NLP
Sensory Acuity: Understanding other people's verbal and non-verbal communication + how to communicate accordingly
Rapport: How to create agreement and connection with others
Representational Systems: How we experience the world through our 5 senses + why this is vital to communication
Eye Patterns: Discover how people move their eyes when they're communicating why
Sub Modalities: working with our internal processing systems to change minor states and behaviours
Reframing: Changing the meaning and context of an issue to gain new resources and release negative feelings and states
Metaphors: Telling stories to remove and reframe problems
Anchoring: How to access powerful resourceful states at will, collapse minor negative states, and chain states that are far removed from one another such as procrastination to motivation
Language Patterns for conversational change: Using specific or ambiguous language to uncover information, create agreement, and to create lasting change in others
Strategies: How to get specific results by understanding the sequence of internal processes
5 Step Sales Process: How to set up your sales conversations for maximum effectiveness
Parts Integration: How to identify and remove internal conflicts to increase conguency and effectiveness
2. NLP Coach:

Get the practical information you need to get results with clients, staff and coworkers. Here you'll learn how to pull all of the skill you've learned in the Practitioner course to work with clients for a variety of life issues. Learn these key coaching skills:
Coaching to promote Conscious/Unconscious Mind integration
How to conduct a coaching session
How to give effective feedback to promote agreement and change + motivate others
The NLP Coaching Cycle: The coach-client relationship
Frames for coaching and communication to create motivation and responsibility
3. Time Line Therapy®:

Gain complete control of your life! How awesome and powerful would it be if you could let go of past emotions that are weighing you down, even just a little? This is one of the easier, enjoyable and effective techniques for learning from your past so you can let go and live in the moment.
The Prime Directives of the Unconscious Mind: The role of the Conscious and Unconscious Mind
Learning to work with and trust your Intuition
Eliminate negative emotions, beliefs and decisions
A specific model for removing anxiety
Create compelling goals that are guaranteed by using your time line
The Fast Phobia Model: A specific technique for removing phobias

4. Hypnosis:

Spend time learning about trance and how powerful this state can be in getting exceptional results in your life & business.
Hypnosis is not just for stage show where people cluck like chickens! It's an extremly powerful naturally occuring state where you can access deep patterns in yourself for the purposes of letting go of things that aren't working & installing new effective patterns.
Here's what you'll learn:
What is hypnosis & Why everyone can benefit from it
The history of hypnosis (From Ancient India to present day)
Suggestibility tests: Discovering what level of trance a person can achieve initially
Deepening Techniques: take hypnosis to the next level
Ericksonian Hypnosis (2 inductions)
How to conduct a hypnotherapy session
Suggestions in trance and post hypnotic suggestions
We are an approved training school, and this training meets the standards of the ABNLP and is approved by the Time Line Therapy™ Association and the ABH.
This is a certification training. You'll recieve certification in all 4 modalities upon completion of this training
You may also wish to register to become a member of any of the above internationally recognised boards.
Enrol now and receive your at home study program straight away! This includes:
Your NLP Practitioner Training course manual
The book Time Line Therapy & The Basis of Personality
The book The Magic of NLP Demystified
16 hour audio program with introductory information about what you will learn live
Your open book test to get started on before the training
Your investment:

$3996
Payment Options:
Pay in full: $3996
4 x $999 monthly *contact us for payment plan option
Limited spots remaining. Enquire now to secure your spot. Click the Button Below ▼
Send Me Details Now
---