Canberra Wellness Centre
2/25 Manuka crcle
Forrest ACT 2600
Servicing area: Forrest and Inner South
Health issues
Lifestyle
Natural medicine
...
Want to find out my availability, pricing or opening hours? Click on Send Me Details Now to get started.
Clicking on the Send Me Details Now button opens an enquiry form where you can message Michelle Kirby directly.
Common Problems successfully treated include Natural Fertility for Pregnancy, Menopause, PCOS, Painful periods, Endometriosis, Fibroids.
Included at the initial appointment is your FREE Wellness Assessment (valued at $127)
Canberra Wellness Centre - Natural Fertility & Women's Health

The Boost Your Fertility Program is recommended for both prospective parents to ensure optimal nourishment for a healthy pregnancy and baby.
---
Not all couples find it easy to fall pregnant. We follow the approach recommended by the Foresight Study which improves your success rate by 65%

We work closely with our local IVF clinics and are referred to directly by some. This is integrative medicine at its best.

We recommend Heavy Metal Testing for both partners, the Body Health Test, Blood Analysis & Antioxidant Free Radical Testing. For some our Detox Program is the best option.

For details of the tests go to www.canberrawellnesscentre.com.au


STILL NOT PREGNANT?
How to have a healthy pregnancy in 5 easy steps
Our care includes
The best diet for optimal fertility.
Revealing which harmful chemicals can reduce fertility and how to avoid them.
Ensuring all appropriate pathology testing has been done, if not we organise it.
We teach you techniques to relax and let the process unfold.
Find out which top quality supplements and herbs ensure maximum baby-making potential.
Have a healthy baby with 40% less risk of allergies.
Avoid the risk of post natal depression.
---
Common Hormonal Problems

PCOS Polycystic Ovarian Syndrome

Do you have irregular or no periods? Excess male pattern hair growth? Weight that wont shift? Sugar cravings?

These uncomfortable symptoms could be from this common hormonal disorder.
There are usually excess hormones, thyroid involvement and insulin resistance.
It is one of the most common causes of infertility due to lack of ovulation.
Treatment involves clearing the body of the hormone excess, reducing environmental exposure to artificial hormones and re-establishing stable hormone production.

Painful Periods

Its not normal to have severe pain, heavy clotting, spotting prior to the period, ovulation pain and an irregular cycle.

In less severe cases it can just be a matter of resetting the hormonal regulation with some specific herbs. For others it could be a sign of Endometriosis.

Endometriosis

This condition is considered to be genetic and strongly influenced by environmental factors. These can include chemical laden cleaning products and xenoestrogens found in the sprays on our food. Its the livers job to clear chemicals so assisting detoxification is vital.

Reduction of inflammation reduces pain so we have a thorough look at your dietary habits. Eating a healthy plant based diet is recommended to supply alkalising nutrients and fibre to clear excess hormones.

Fibroids

These are another hormone imbalance that can cause heavy bleeding and pain. Once again the principles of detoxification, avoidance of chemical and xenoestrogen exposure and eating an anti inflammatory diet are vital. After menopause fibroids usually shrink due to decreased oestrogen levels.

Menopause

Its worthwhile remembering that this is a natural process not a disease!
Peri-menopause is the lead up to menopause when symptoms start. This can occur anywhere from the age of 45, most commonly from 50 and can continue for a couple of years! Actual menopause is when the periods have ceased for a year.

Indicators that the process has started are that the periods are getting lighter and less frequent or unusually heavy and flooding, hot flushes, less tolerance to alcohol, sleep disruptions, moodiness, sweating, anxiety & fatigue.

Adrenal health is vital to make the process to menopause smoother. Unfortunately these days the stressful lifestyle so many women lead contributes to adrenal fatigue and a severely disruptive perimenopausal experience.

We use some fantastic herbal medicines to manage the process so it can be as smooth as possible. We also check to ensure there are plenty of phytoestrogens in the diet. Often we will test adrenal and nervous system health to determine the degree of stress in the system and what to do about it.



---
Phone the Centre reception on 02 62953828 to discuss how you can benefit from one of our programs or consultations or click the

BOOK NOW

button to make an appointment.
---
Service categories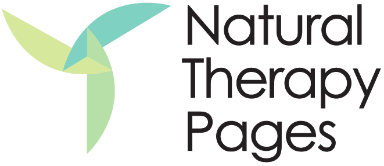 Canberra Wellness Centre