Member since 2006
Dirk Peek
53 Annaburroo Crs
Tiwi NT 810
Servicing area: Tiwi, Northern Territory
Herbalist
Hypnosis
Relaxation
...
Want to find out my availability, pricing or opening hours? Click on Send Me Details Now to get started.
Clicking on the Send Me Details Now button opens an enquiry form where you can message the practitioner directly.
I've been working in the field of natural therapies for over 25 years and I established Top End Natural Therapies in 1990
Dirk Peek
---
I completed degrees in science and psychology at the University of New South Wales and have extended my knowledge of natural healing through various courses. I have also taught others my skills in areas of natural therapies.
Remedial Therapy
As you may know, Remedial Therapy deals with the more mechanical frame of the body; bones, joints and soft tissues (muscles, ligaments, and tendons). The approaches used may include Swedish and relaxation massage, sports injury management, postural training, reflexology, deep tissue massage, exercise regimes and stretching.
At Top End Natural Therapies, Dirk often combines various types of remedial therapies with acupuncture to treat sports injuries, chronic pain and other physical problems. Many people have tried this combination of treatments and found it very helpful. Perhaps this will help you too?
Hypnotherapy
Hypnosis may be a source of both confusion and fascination. Are you curious about what hypnosis is, but are uncertain as to what to do with it? When you get past the false ideas which surround it, it can be seen for what it really is - a natural state of mind and one which virtually anyone can use for their own benefit with the correct guidance.
Naturopathy
Natural therapies are methods of dealing with health issues using naturally occurring substances and energies. As a naturopath, I use a variety of techniques including nutrition, advice, massage, herbalism and/or acupuncture. My use of natural therapies may also include the use of the mind in meditation and visualisation. The naturopathic goal of optimum health contrasts starkly with the 'absence of identifiable disease'. I work with you towards building long term responsibility for personal health and well-being.
Nutritional Medicine
Nutritional Medicine is the most basic modality used by a naturopath. You are what you eat, so where else to start your health care? But nutritional medicine goes beyond just good eating. It takes into account digestive or absorption problems, food intolerance or hereditary factors. Nutritional supplements such as vitamins, amino acids, enzymes and minerals facilitate, even push biochemical processes in the right direction. This is a great starting point for a healthier you!
Iridology
Iridology is a diagnostic technique based on observations of the iris. The eye grows from nerve tissue and reflects activities in the brain. The iris provides the iridologist with clues about dysfunction in the body. The iris does not show a disease as such, nor does it show its cause. What it does show is the resulting imbalance of an organ or system. The sensitivity of the iris makes it a valuable diagnostic tool which I use regularly with clients.
Botanic Medicine
Botanic Medicine, including herbalism, most homeopathy, flower remedies and aromatherapy forms the dispensary. Most pharmaceutical drugs are based on compounds found in plants. However, rather than using a single drug, herbalists use the whole plant, suggesting that the large number of ingredients play complimentary roles (as the plant intended), lowering the dosage of any one substance and reducing risks of side-effects.
---
Service categories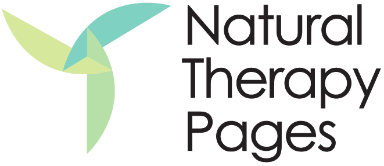 Dirk Peek