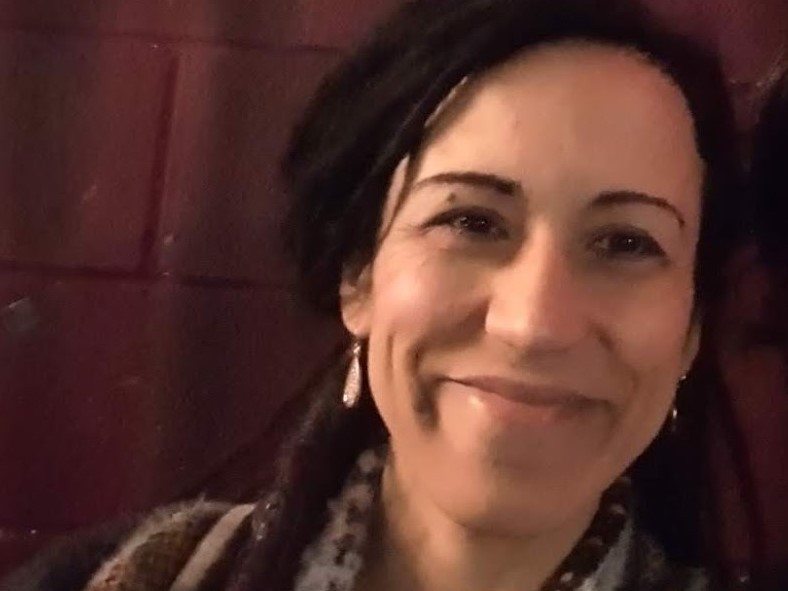 Healing Within Centre - Naturopathy & Nutrition, Noosa
Want to find out my availability, pricing or opening hours? Click on Send Me Details Now to get started.
Send Me Details Now
Clicking on the Send Me Details Now button opens an enquiry form where you can message Rebecca Strachan directly
Naturopathy is both a preventative and disease based form of medicine. Rebecca is a Naturopath in the lovely Noosa area of the Sunshine Coast of Queensland. Rebecca uses natural and safe approaches to heal those long and standing and acute symptoms, to have you feeling fantastic again. Book a Naturopathic consultation today and watch your symptoms fall away one by one.Special offer: receive 10% off your first consultation when you mention NTPages. Call or email today to book in and redeem this discount
Healing Within - Naturopathy & Nutrition Noosa QLD
Servicing area
Noosa, Cooroy, Gympie, Nambour, Yandina, Imbil, Mary Valley
---
Focus areas
Hormone testing
Weight management
Manifestation
Intolerance
Relaxation
Wellness
---
__________________________________________________________


Meet Rebecca

Rebecca is a Naturopath, Nutritionist and Herbalist that has a keen interest in Liver health and general wellness including weight management. Rebecca has helped many patients in the areas of Metabolic Syndrome, including Diabetes and Heart disease, as well as Thyroid disease, Celiac and other gastrointestinal disorders. She focuses on food as medicine and prefers to use as little supplementation as possible to achieve life long resolution of symptoms.
__________________________________________________________

What is Naturopathy?

Naturopathy is holistic approach that takes into account the mind, body and spirit. Using a naturopathic approach is to look at signs and symptoms that the body reveals, this arriving at a whole health plan of action .
Treatments are then tailored to the individual, this will often cover the use of dietary changes, natural supplements, as well as Herbs and Homeopathy.
Naturopathy looks at the body as a whole, recognising the fact that lifestyle factors may have an influence your current state of health.
Naturopathy looks at identifying and treating the underlying causes of illness not just the symptoms of disease, which are often the outward manifestation of internal imbalance within the body.
Naturopathy employs the Healing power of Nature and its relationship to body mind and spirit. Naturopaths look at this relationship and its relevance to your health.

__________________________________________________________

Naturopathy Specialities
Heavy Metal Detoxification
Iridology / Sclerology
Digestive wellness
Food allergies & intolerance
Healthy cooking / meal planning
Elimination diets
Menopause symptoms support
Lymphatic sound massage
Hair Analysis testing
Stool testing
Saliva hormone testing.

And much more....

_________________________________________________________

Naturopathy

Naturopathy is both an art and a science. Naturopaths are prevention medicine specialists. Today naturopaths use scientific evidence as well as traditional evidence in practice.

Here at Healing Within we believe the earth has supplied us with all that is needed to do this. Let me help you achieve good health and reach your true potential, call Healing Within Naturopath Warrimoo..


0405 404 825



__________________________________________________________

Iridology
​
Iridology is the practice of studying iris fibre patterns and colours. Each body part and organ has a corresponding area in your iris. Iridologists interpret your iris signs to establish how your body is working, what your genetic inheritance dictates and what natural medicines may be the most appropriate to enhance your health.
This is done by examining the iris and taking high resolution digital iris photos, which are then saved for comparison to following photos as your treatment progresses.

Whats the benefit of having an iridology consultation?

First, it will be one of the most empowering consultations youll ever experience in your life.
This iris landscape is interpreted by using a magnifying glass and an iris digital camera. As the iris is projected on the screen, and with insightful, positive and therapeutic interpretation, clients can instantly learn about a wide range of health, lifestyle and inherited health related factors.

What we can determine with Iridology.
​
Your genetic potential, health tendencies and predispositions
Nutritional deficiencies, digestive issues and liver and gall bladder function
Circulatory problems and lymphatic congestion
Stress, anxiety, adrenal fatigue and chronic fatigue
Inflammatory conditions, level of acidity in the body and tissue toxicity
Immune system function, blood sugar irregularities and many other conditions.

_________________________________________________________

Join Me

Join my free mail list to receive healthy meal ideas and tips to improving yours and your families health.
www.healingwithincentre.com

Areas we service: Noosa, Cooroy, Gympie, Imbil, Nambour, Yandina.

Like me on Facebook or come view my blog posts and healthy meal ideas.


$40 OFF - Naturopathic Consultation - Video call - MAY ONLY
1hr
Naturopathy
Herbal Medicine
Nutrition
- 1 hour Initial consultation. - A meal plan to meet your specific needs. - Comprehensive treatment program to correct mineral imbalances or toxicities you may have.
Naturopathic Consultation
1hr
Naturopathy
Herbal Medicine
Nutrition
Women's Health
Men's Health
Health Screening
Iridology
- 1 hour Initial consultation. - A meal plan to meet your specific needs. - Comprehensive treatment program to correct mineral imbalances or toxicities you may have.
Professional Membership
ANTA - Australian Natural Therapists Association
---