Iris Health
Shop 2
381 Grange rd
Findon SA 5023
Servicing area: Western Suburbs of Adelaide
Infertility
Lifestyle
Nurturing
...
Want to find out my availability, pricing or opening hours? Click on Send Me Details Now to get started.
Clicking on the Send Me Details Now button opens an enquiry form where you can message the practitioner directly.
Lynne Specialises in Providing a Range of Professional Iridology Test and Treatment Services, To The People in Woodville South.
Iris Health - Iridology
---
What Is Iridology?



Iridology is not new. The first recorded sources of iris analysis reach as far back as ancient Babylon in 1813. In the last twenty years, iridology has been widely researched in areas such as the constitution, the sclera and pigmentations, and has been used by many orthodox doctors in Germany, Russia and other countries as a reliable form of assessment.

Iridology is the study of health via an examination of the iris. It provides a non-invasive, painless and economical means of looking into the body, which may be utilised in conjunction with any other system of analysis.

It's fascinating, you are a unique individual, no two irises are exactly alike (just as no two fingerprints are alike) every single eye I have ever looked at has been unique. Plus the iris also indicates aspects of your personality.

For example: Your eyes can reflect if you are a person who likes to be in control, whether you are a thinking intellectual person or a feelings oriented person etc. These aspects also help in my treatment protocol towards balancing your whole body, emotionally, physically and mentally, so we can enhance your quality of life.



How It Works?



It has been said that the eyes are the windows of the soul. Iridology is therefore a message of good news, it allows me to see, (even in a child) areas that you have inherited that need nurturing.

You are a reflection of the physical, emotional and mental issues of the previous three generations. The colour and pattern of iris fibres will determine underlying inherent weakness (nurture points), which may or may not be activated according to the way you eat, drink, feel, live and love.

The iris has a reflex correlation to every organ and tissue of the body via the nervous system. By way of the optic nerves (which are connected to the eyes) visual information is sent to the brain. Corresponding information is sent back to the eyes from the brain about the state of the organs and tissues in your body.

For example: I have inherited a Lymphatic constitution which possibly indicates a predisposition towards ear, nose and throat problems. I am a type 'A' personality (always on the go), which increases the risk of nervous exhaustion and burn out. Now I know this, I can adjust my diet, my lifestyle, my supplements and have a herbal tonic made specifically to nurture the areas in need.



What Happens In A Consultation?



I take a photograph of your iris, print it out and we go through it together. I then assess the variations of colour, fibre structure and markings to analyse the constitutional strengths of your physical body, (which is largely a factor of genetics), as well as aspects of your personality.


---
---
For more information about the best services for your needs or to organise an appointment
- just give us a call!
Qualification details
---
Bachelor of Health Science (Complementary medicine)
Advanced diploma of Applied Science Naturopathy
Award for Excellence in Western Herbal Medicine
Advanced Diploma of Western Herbal Medicine
Advanced Certificate in Practical Herbal Home Use
Certificate IV in Massage
Advanced Certificate in Basic & Medical Sciences
Advanced Certificate in Diet & Nutrition Principles
Advanced Certificate in Iridology
Certificates in Physical Iridology, Emotional Iridology & Practical Iridology
Certificate in Communication & counseling
Certificate in Traditional Medicine Philosophies
Certificate in Prescribing OTC Products
Certificate IV in Training & Assessment
Reiki Master
---
See Also...
---
Service categories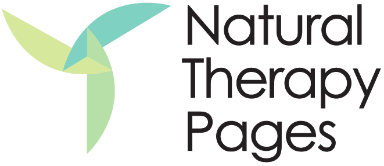 Iris Health