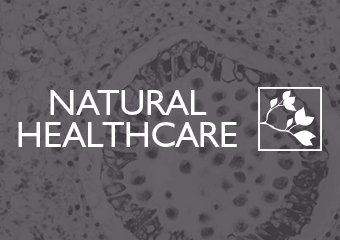 Want to find out my availability, pricing or opening hours? Click on Send Me Details Now to get started.
Send Me Details Now
Clicking on the Send Me Details Now button opens an enquiry form where you can message Natural Healthcare directly
Patients often seek our advice. They want a trusted and professional healthcare service that listens to and understands their concerns, and offers effective solutions.
Services
Focus areas
Fibrocystic breasts
Pregnancy support
Anxiety
Fear
Irritability
Well-being
---
---
Digestive Issues
Healthy digestion is essential for the wellbeing and health of the body.
A poor digestive function will affect many aspects of your health, including how you feel both in your body and your mind. It affects your sleep quality, immune function, and energy levels.
Here at Natural Healthcare, we provide effective and comprehensive solutions for a variety of digestive complaints and diseases. We commonly treat food sensitivities and allergies, bloating, IBS and inflammatory bowel diseases.
Natural Fertility & Preconception Care
Achieving a natural pregnancy is something that is really important to many of us. By seeking professional advice you can optimise the chances of conceiving and having a healthy pregnancy. It is reassuring to understand that although 1 in 10 couples looking to conceive are considered infertile, only a very small 2-4% are actually biologically infertile. Most of these individuals are dealing with what we call subfertility.
Couples usually come and see us when they are unable to conceive and would like to use IVF as their last resort, others will see us for advice on preconception care as they want to optimise their health to provide their family the best possible start to life.
Women's Hormones
Being a woman does not have to mean you are suffering monthly. Hormones can have a large impact on your life and although PMS is something that is highly common, it is not normal: symptoms such as cramping pain, mood swings, weight gain, cravings, irregular periods, irritability, heavy periods, the absence of periods, and breast tenderness are all signs of hormonal imbalance.
Natural Healthcare has a multitude of methods to help with women's health. Conditions such as fibroids, endometriosis, PMS, polycystic ovaries, and fibrocystic breasts can all be addressed.
Emotional Health
Emotional wellbeing affects every part of your life. Your emotional health is an integral part of who you are and is a fundamental way in which you experience the world. Natural Healthcare provides a drug-free holistic method of care. We commonly see clients who are suffering from symptoms of depression, anxiety, bipolar, and individuals who need help dealing with their stress.
Insomnia
Sleep is absolutely crucial for maintaining wellbeing and health. Although needs can vary between individuals and age groups, quality sleep is needed for everyone to maintain health. It is important for recovery from illness and supporting healing, learning and concentration, immune function, stress management, mental health, and weight management. Sleep quality can be affected by many different factors.
Menopause
Menopause should be a natural transitional period in a woman's life; for some, however, it is a time that creates feelings of dread and fear about the myriad of symptoms that it can produce. With the targeted and customised advice from a natural medicine practitioner to help and support your body through this period means that you can wave goodbye to weight gain, hot flushes, poor sleep, and mood swings.
For more information about the range of Services on offer, click here
---