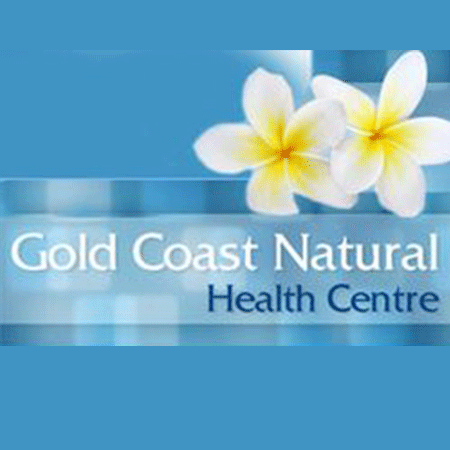 Member since 2006
Gold Coast Natural Health Centre
260 Ron Penhaligon Way
Robina QLD 4226
Servicing area: goldcoast
Homeopathy - Naturopathy - Iridology - Feng Shui - Reiki- Life Coaching-Massage.over 30yrs exp
Gold Coast Natural Health Centre - Natural Health Services
---
Homoeopathy Services

Homoeopathy is a holistic system of medicine. It aims to promote healing responses to diseases by administering specially prepared substances that mimic the symptoms of thoses diseases in healthy people.

How does it work?
Homoeopathic medicines are made from a variety of sources, such as plants, animals and minerals
They are prepared acording to strict guidelines set out in international pharmacopoeias and under the control of the TGA
The medicines are considered safe and free from serious adverse reactions since they are highly diluted
These mediicnes can be given in the form of liquid, powder or tablets

Benefits

Homoeopathic treatment is believed to stimulate the bodys ability to fight infection and susceptibility to disease.

Among many of its benefits, Homoeopathy is also good for pregnant ladies who are preparing for labour, as well as during and after birth. Remedies are even great for new borns with colic and later for teething.

Prices

Consultation - $80 for 1 hour or $40 for 30 mins
Remedies $20 - 22ml bottle

Remedies available include:
Childrens remedies teething colic , coughs fevers, rashes
Pregnancy preparation childbirth, blood pressure stress
Homoeopathic Travel Vaccinations


Iridology& Naturopathic Nutrition</span

This method of diagnosis was pioneered both in Europe and America. From signs in the eye, the function of all the body's organs and systems can be analysed. People who feel generally unwell, may have had xrays etc. with still no diagnosis present to have an iris reading done.

The eye reflects the true health condition of the body before the physical symptoms appear, and therefore the appropriate preventative treatment can be selected. A brilliant diagnostic tool - a window to the soul..Foods are suggested to be eliminated, vitamins are recommended. Lifestyle changes to be made are also suggested.

Price Consultation $80 per hour



Feng Shui - Home or Business

Jan has worked in this field since 1987 and provide a professional service which can enhance your health, peace and prosperity.
Many people's babies have slept soundly after this service has been provided
People selling have achieved much more money than they ever expected for their home
Negative energy leaves the environment
People that have been chronically ill have been greatly helped with the Houseblessing

Remarkable Results:
A lady with breast cancer - Negative energy was cleared from the home and land she is still alive after 15 years!
A lady who had chronic sinus for 30 years - A Houseblessing was done, findings showed that a man had committed suicide in the garage 30 years prior. After Houseblessing sinus disappeared!
Man living in the Gold Coast- Family left him, couldnt sell home. Feng Shui / Houseblessing was done. Sold home for $50,000 more than he expected. Family returned after home sold


Price

Consultation & call out fee (it normally takes a few hours) - $275

House Blessings

Sometimes there has been a trauma or negative energy left in a home by previous occupants. This can cause a drain on people's health, finances and prosperity. A houseblessing can invigorate the premises clearing away the negativity, whiel also dramatically helping transform the living environment.

House blessings are also used:
To give peace to the environment
To help children with disturbed sleep gain peace and are content
Jan has had extensive experience blessing homes, businesses all around the Central Coast, NSW, Mt Tamborine and quite extensively over the Gold Coast.

She has worked with Real Estate Agents where there has been problems with people selling their homes. Some people have relisted their properties and increased their Sale Price dramatically.

Price

Jan comes to residence or workplace (takes a few hours) - $275

Pet Whisperer

Do you wish to be able to communicate with your pets - living or deceased? We here at Gold Coast Natural Health Centre can help to release blockages that affect the health or well being of your animal; or Jan is able to connect with animals alive, missing or dead. She is able to tune into the animals to identify the animals health needs.

Working from a distance & tapping into the sub conscious of the animal. she has helped vets and horse trainers over the past 25 years to help them gain a better understanding of animals language and chanelling.

Pet Distant Reiki Treatments

A distant Reiki treatment done by Jan can be very effective and often saves people putting their animals through expensive and painful tests. Jan can immediately see what the problem is, what they feel, like or don't like. Especially good for elderly animals, plus it can also help settle puppies and kittens.

Price

A reading is done on the animal and then healing energy is sent to the animal.

1 hour treatment - $80


For more information about the best services for your needs or to organise an appointment - just give us a call!
Qualification details
---
Diploma deep tissue muscle therapy 1986
Diploma homoeopathic medicine 1989
Diploma swedish massage 1983
Dip therapeutic Massage 1983
Diploma iridology 1983
Diploma naturopathic nutrition 1983
Reiki 1 1986 -& Reiki 2
Remedial massage 2010
Reiki Master training with Phyllis Lei Furumoto 1994 Lineage
Bearer Usui Shiki Ryoho
Cert 1V train the trainer
---
See Also...
About Us
With over 30 years of experience, we can help you clear the past, get you healthy, find your lifes purpose, give you security and empowerment!
---
Service categories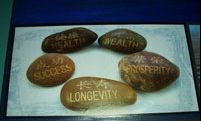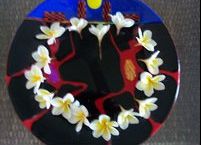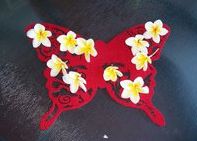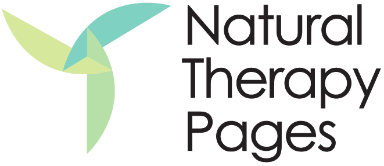 Gold Coast Natural Health Centre