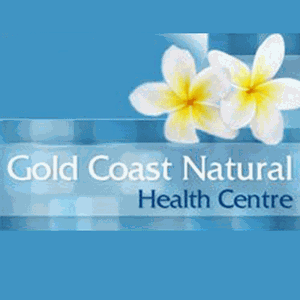 Member since 2006
Gold Coast Natural Health Centre
260 Ron Penhaligon Way
Robina QLD 4226
Servicing area: goldcoast
Eating disorders
Spiritual awakening
Love
...
Want to find out my availability, pricing or opening hours? Click on Send Me Details Now to get started.
Master Jan Pritchard 33yrs exp.Reiki for stress,pregnancy,ailments , pets & HEALING YOURSELF.Classes
Gold Coast Natural Health Centre - Reiki Services
---
How Reiki Works

Universal energy enters the body through the practitioner or chanels hands balancing the chakras and energy centres of the body.

By enhancing the life force with Reiki energy transmitted through the hands, the body can mobolise its healing resources to reverse the disease process, physically, emotionally and mentally.

Benefits

The experience of Reiki, or "universal" energy among many benefits helps in:
Promoting deep relaxation and a feeling of wellbeing
Easing the pain of chronic diseases
Aiding in the withdrawal of addictive drugs
Relieving flu, headaches, burns, cuts, nausea, allergies and sports injuries
Is good for female problems
It reduces the side effects of drugs, for example chemo and radiation therapy, while enhancing the positive effects
Improves memory, creativity and learning ability
Reiki also promotes a deeper understanding of the self and others, and it also helps overcome fear and anxiety while promoting self-esteem.Treatment involves sometimes tapping into the sub consious mind to get to the bottom of a problem. A written reading recommending diet,life changes vitamins is given at the end of a session.,
Past Lives are often released,which helps release phobias, fears and stress.Jans 30yrs exp helps the client become relaxed and balanced. Energy centres of the body become balanced.4 sessions are recomended ,more for longstanding problems .Taking a Reiki class is recommended

Pregnancy Reiki

Reiki helps uterus, mum and bub prepare for childbirth. Jan has worked in the field of infertility & births, since 1986. Combining iridology, homoeopathy, naturopathic nutrition and reiki sessions to release the past and to prepare the body and uterus before conception (especially after coming off the pill after many years), if you want to get back to optimum health - Jan is the one to call.

Why use Reiki?
Reiki regulates the hormones and rebalances periods.
Jan specialises in conception problems.
Jan also applies Reiki before, during IVF and after eggs are implanted.
Then Reiki is done on the pregnant mum.
Reiki also helps with grief after stillborns and miscarriages.
Reiki is also used to help heal the uterus and cell memories so 'would be' mums can progress forward.This results in them being able to produce a healthy baby when they next fall pregnant.



Price>

1 Hour Session - $80

Recommended one week apart , 4 sessions are recomended (more for long term problems)

Distant Reiki Treatments

Distant Reiki treatments enable Jan to tap into the person or animal telepathically. Just the same way we are unable to see how a mobile phone works, the distant healing energy connects with someone say on the other side of the world in a similar way.

Finding the cause of your problem using Reiki, then releasing the eneregy that created it will profoundly affect the DNA so that it repairs itself naturally. You will see results instantly when the deeper reasons of your complaint are exposed.

Jan specialises in this distant healing treatments all over the world since 1986.Distant reiki treatments are perfect for a range of people and can help with a range of issues and problems. Below are some situations where distance reiki has been proven effective.
So good if a relative or friend are away and in need of healing
Especially good for children and animals that might not be able to sit still
Save lots on vet fees by tapping into the animals sub-conscious to find their needs
In a crisis situation the distant Reiki healing can sometimes be quite life saving
Has helped many people in comas. Stroke victims. Surgery recovery. Effects of chemotherapy
Loved ones all over the world phone in for distant /or hands on treatments for their loved ones
People experiencing horrific burns
The list is endless.

Price

Distant healing session - $80.

Comes with a written reading which is mailed , emailed or faxed to the person paying for the treatment.

Reiki Courses

After having Reiki sessions often clients enrol to do a Reiki 1 Course with Jan, then they naturally progress to learn Reiki session 2.

Reiki 1 - The course promotes self healing,deep inner calmness.Enables you to administer the Reiki energy to yourself and to others.

Reiki 2 - This course gives a profound spiritual awakening enabling the student to send distant healings.

Prices

Reiki 1 - Investment for just $395 (over 2 & 1/2 days)

Next REIKI 1 class:
to be advised
Venue :260 Ron Penhaligon Way Robina

Reiki 2 - Investment for just $800 (over 2 days or 3 nites)
Date to be set


For more information about the best services for your needs or to organise an appointment - just give us a call!0418281227
Qualification details
---
Diploma deep tissue muscle therapy 1986
Diploma homoeopathic medicine 1989
Diploma swedish massage 1983
Dip therapeutic Massage 1983
Diploma iridology 1983
Diploma naturopathic nutrition 1983
Reiki 1 1986 -& Reiki 2
Remedial massage 2010
Reiki Master training with Phyllis Lei Furumoto 1994 Lineage
Bearer Usui Shiki Ryoho
Cert 1V train the trainer
---
See Also...
About Us
With over 30 years of experience, we can help you clear the past, get you healthy, find your lifes purpose, give you security and empowerment!
---
Service categories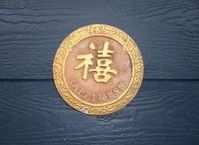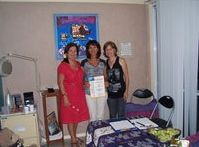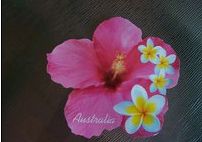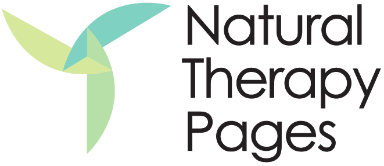 Gold Coast Natural Health Centre