Member since 2005
Station Road Natural Therapies
Suite 1, 21 Station rd
Indooroopilly QLD 4068
Servicing area: Indooroopilly
Infections
Art
Natural medicine
...
Want to find out my availability, pricing or opening hours? Click on Send Me Details Now to get started.
Regina specialises in providing a range of professional Homeopathy & Naturopathy treatments. No matter what ails you, a professional consultation with Regina is sure to get your health back on track!
Station Road Natural Therapies - Homeopathy
---
Special for March
Half price for all Homeopathy treatments in March
Mention Natural Therapy Page to receive the discount.
---
What Is Homeopathy?
Homoeopathy is a form of medicine which uses derivatives of plants and minerals to stimulate the body's innate healing processes. These natural medicines have the effect of stimulating the body's own immune system, thereby improving over-all health while dealing with the presenting complaint.
NOTE: Homoeopaths are primary health care practitioners who are trained in both medical sciences and the principles and practices of Homoeopathy. It is important to make sure that you chose a Homeopath that is certified, to ensure that you get the best treatment for your needs.
What Is Naturopathy?
Naturopathy involves the basic premise of good diet, adequate exercise and rest, to help balance an individual health and wellbeing. Regina continues to reinforce these ideals to all her patients, with the simplicity of incorporating a healthier diet and lifestyle assuring to most of her clients.
A combination of both Homeopathy an Naturopathy can be used during your consultation, with a wholistic approach to health being the main goal of every session.
What Types of Illness & Diseases Can Be Treated?
All types of acute & chronic illnesses, except surgical cases, can be treated with Homoeopathic medicines. Because the medicines are free from toxic side effects, Homoeopathy is safe to use in the treatment of pregnant women, babies, children and nursing mothers.
....................................................................
HEALTH FUND REBATES AVAILABLE
....................................................................
Examples of some of the illnesses we commonly treat:
Paediatric problems: colic, teething, bed wetting.
Skin diseases: acne, eczema, psriasis
Migraine & other headaches
Urinary infections
Arthritis
All forms of anxiety, depression
Insomnia
Menopause, painful or difficult menstruation, pre-menstrual symptoms
Colitis, stomach ulcers, irritable bowel syndrome
Digestive & gastric complaints, e.g. constipation, diarrhoea
Asthma
Sore throats, bronchitis
Coughs, colds, flu ear infections
Don't see what you're suffering from on this list? Then just give Regina call to discuss the benefits that Homeopathy Medicine can bring to your health & wellbeing.
Why Should You Have a Homeopathic Treatment With Regina?
Over the 30 years since Regina was first introduced to Homoeopathy, she has grown to respect this natural science very, very much. The medicines she uses are fast acting and the results speak for themselves.
Perfect to treat people of all ages, many parents bring their babies and children for Homoeopathic treatments, as it is gentle, easy to take and the results are very impressive. Want to know how Homeopathy can help you? Then give us a call or click on the 'Make an Enquiry' button to talk to Regina today.
What To Expect When You Visit a Homoeopath?
The initial Homoeopathic consultation with Regina is usually quite lengthy (often up to an hour) and seeks to establish details of the clients medical history.
The key focus in your Homeopathic consultation is to treat each health issue seperatly, with the homeopathic practitioner taking into consideration not only the diseased part of the body but the health of the whole person.
A range of lifestyle factors are taken into consideration when a Homeopath creates a treatment plan, including:
What's going on in the persons life that may be making them sick
Their happiness in their job
Their diet
Any hereditary factors
Expressed in a slightly different way, the disturbance of any part of the body may be the manifestation of an inner disturbance perhaps that has expressing itself locally or in seemingly unrelated parts.
....................................................................
Call Regina on 07 3378 3488 to organise your next Homeopathy Consultation
....................................................................
Prices
NOTE:
Fee's Includes all Homoeopathic Medication
Full Fee (Initial) - $95
Full Fee (Subsequent) - $75
Concession Fee (Initial) - $75
Concession Fee (Subsequent) - $60
Homeopathic First Aid Courses
Homoeopathic First Aid Courses are held at our Centre every 8-12 weeks. These courses are very popular with people who chose to use Homoeopathy for their everyday complaints. The course includes a Homoeopathic First Aid Kit which contains Homoeopathic medicines and ointments for injuries, burns, coughs, colds, headaches, skin complaints, bites, stings and much more.
Please call us for a booking or send us a message via the 'Make an Enquiry' button.
---
Still want to know more? Then just give us a call or click on the 'Make an Enquiry' button today talk to Regina about your next Homeopathic treatment.
---
See Also...
About Station Road Natural Therapies
Regina aims to provide the very best health care services, support and education, to the people living in the greater Indooroopilly community. Health fund rebates available
---
Service categories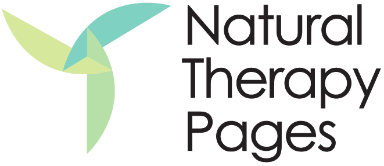 Station Road Natural Therapies