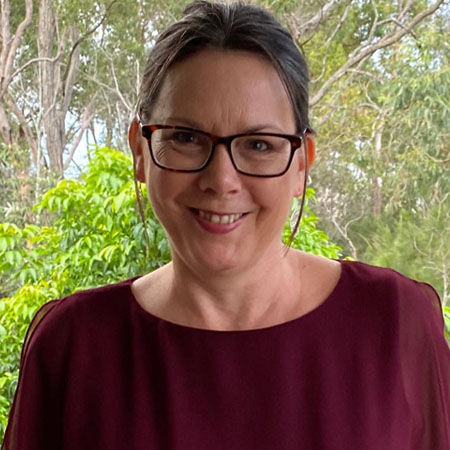 Clicking on the Send Me Details Now button opens an enquiry form where you can message Adele Watson - Reiki and Holistic Counselling directly
Send Me Details Now
Often, we're unsure of what we're searching for. Many times we simply want to feel ourselves again, to have a little bit of clarity, peace, or a little joy! Feel the gentle energy of Reiki and receive holistic counselling as you find a deep connection with yourself. Try it today!
Holistic Counsellor & Reiki Healer
Focus areas
Mental health & wellbeing
Telehealth
Distance healing
Distant reiki
Online session
Remote healing
---
---
For as long as she can remember, Adele was passionate about health, wellness, and living a holistic lifestyle. As she explored many healing modalities and read countless books, she sought wisdom and knowledge to enhance her own healing and life experience.
She found the answers to the questions she was seeking through energy healing during her years as a single mother and while struggling with health challenges.
Now a Reiki practitioner and Certified Holistic Counsellor, Adele commits to providing each client with the support they need. Together, these two modalities provide a wonderful balance of gentle energy healing and heartfelt conversation to guide you along the way, allowing you to take what you need at each stage.
It is Adele's goal to help you grow and get to know yourself on a deeper level, to give you some tools to help you move through the day-to-day and to assist you in creating the shifts that will bring positive changes to your life.
Adele conducts sessions online through Zoom.
Services Offered
Reiki
In energy healing, healing occurs on all levels, and sometimes we are unaware of it. Reiki involves the laying on of hands and transferring gentle, but powerful, healing energy administered in person or remotely.
It relieves stress, offers a gentle emotional release, helps gain mental clarity, and helps ease several physical ailments.
Whether combined with holistic therapy or on its own, energy healing helps align all aspects of self, bringing a sense of clarity and inner peace, a sense of wholeness.
Holistic Counselling
A holistic counselling session allows you to explore who you are on a deeper level. As Adele works with you, she assists you to learn about and focus on who you are and bring about a lasting change in your life.
It will help you make sense of things that seemed confusing and rediscover the side of yourself you forgot existed.
A Reiki and Holistic Counselling session is simply a conversation about you! Here, you get to express yourself freely and air out those thoughts and questions you have, as Adele helps you get to where you want to be.
Don't worry if you don't know where to begin. You may find yourself stuck or aware of where some clarity is needed. Adele will work with you to find balance and uncover what's best for you.
Testimonials from Previous Clients
"Meeting Adele for the first time was like a breath of fresh air.
She was able to resonate with me straight away. After talking with her for a short time at the beginning of the session, Adele was able to put my worried mind at ease. Adele has a unique gift- not only is she warm, kind and compassionate, she listens well and is a clear communicator. During the Reiki treatment Adele was able to pick up on emotional blockages and emotions. I felt lifted but tired afterwards (the energy shift in the body) but I was soon able to function properly after a good nights rest. I highly recommend Adele as a Reiki therapist and holistic counsellor." - Ali Williams
"Adele gave me a wonderful reiki treatment, complete with holistic counselling, after a bad horse riding accident. I'd suffered concussion for a few weeks and was feeling very "scattered" in the head. After a brilliant session with Adele I felt calm, centred and balanced within, with more clarity and direction in my life. I highly recommend Adele - she's very professional and highly intuitive with a lovely energy about her." - Sally Austin
Book a consultation with Adele today!
A gentle yet powerful distance energy healing balancing mind, body and spirit. I'm a Reiki Practitioner who is certified in Holistic Counselling to ensure that each client receives the support they need, it's a wonderful combination for transformation. A
My goal is to assist you to grow and get to know yourself better on a deeper level. Through heartfelt conversation and tools to help you with the day to day, we can create shifts to bring about lasting change in your life.
We're open 5 days.
| | | | |
| --- | --- | --- | --- |
| Monday | | To | |
| Tuesday | | To | |
| Wednesday | | To | |
| Thursday | | To | |
| Friday | | To | |
Qualifications
Usui Reiki Level 3
Diploma In Meditation
Diploma In Holistic Counselling
Professional Membership
Reiki Australia
IICT - International Institute For Complementary Therapists
IMTTA - The International Meditation Teachers & Therapists
---