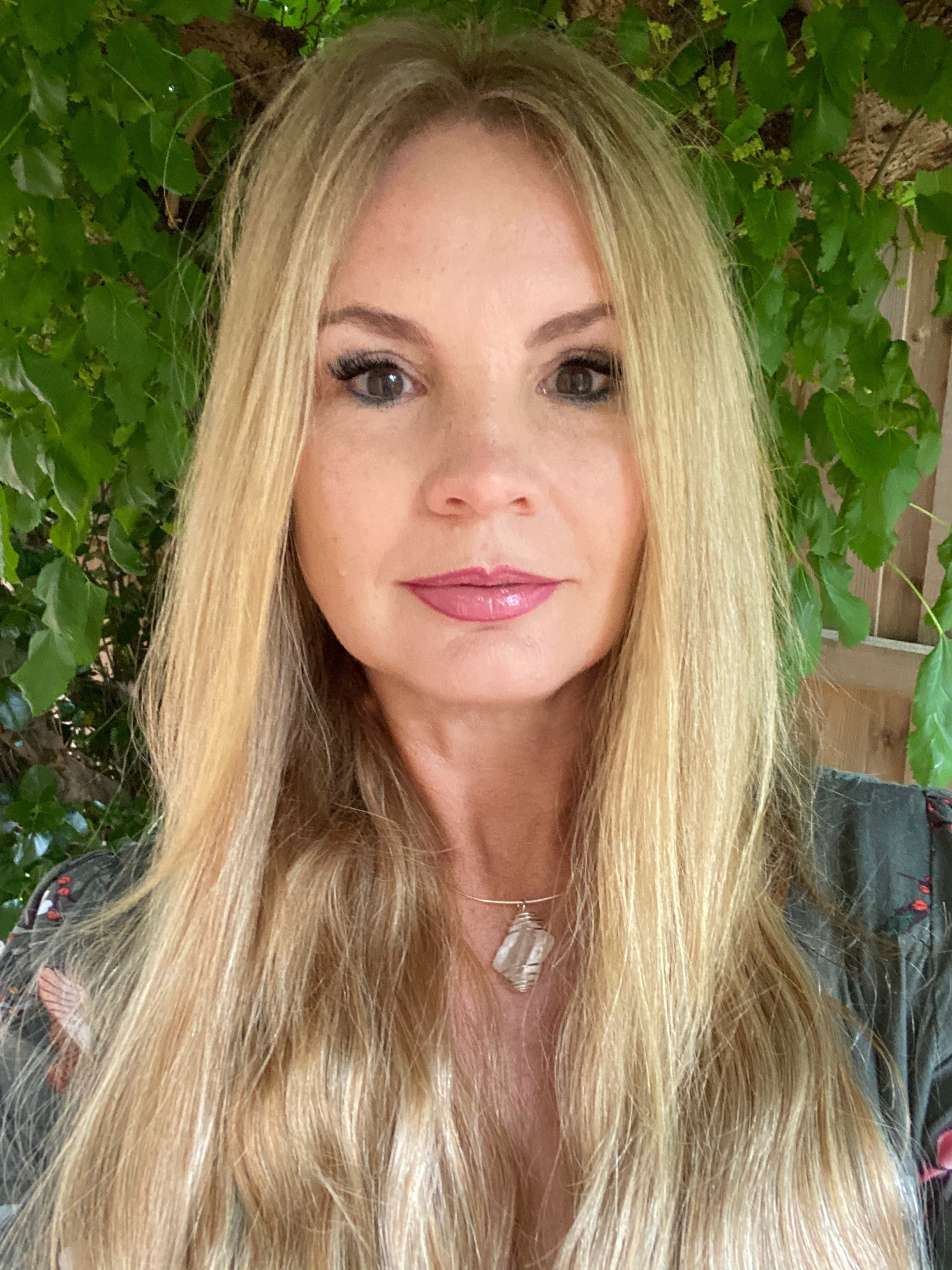 When you have tried everything and feel like life is on repeat Welcome to Intuitive Spiritual Psychology where we will: unravel the unconscious tendencies where we will heal the inner child where we address your challenges by finding the root cause where we will address physical symptoms and uncover the emotional cause where we will empower you to step back into your own power and give you the practical tools to make lasting changes where you will feel safe and supported Introducing Theragem treatments - state of the art technology to assist with physical ailments 
Anne-Marie: Intuitive Spiritual Psychology - Talk Therapy + Energy Healing + Personal Growth Tools
Servicing area
National and International. In person or Zoom or phone
---
Focus areas
Panic disorders
Belief systems
Emotional wellbeing
Addiction
Self-confidence
Stress management
---
---
Intuitive Spiritual Psychology is an intersection of powerful approaches for growth, healing and personal transformation.
My passion is bringing profound, life-changing energy healing, meaningful transformation and spiritual guidance to you, so you can live a life more full of joy, purpose and abundance.
Hello, I'm Anne-Marie Reis, an internationally trained and accredited Energy Healer, Intuitive Counsellor and trained as a Clinical Psychologist.
I help people grow their mindsets, their possibilities and their lives. Together, I help my clients locate and use the powerful tools they didn't even know they have right inside themselves.
With my holistic therapy methods and modalities I've helped many people turn their lives around all over the world!
Now's the time: you deserve so much better in life! Together let's uncover those inner blocks and issues holding you back and keeping you feeling stuck in the same old patterns.
In addition to combining talk therapy with alternative healing modalities I am now also adding a state-of-the-art technology device which uses fusion of light, crystal, colour and frequencies to bring the body back into balance on a physical, emotional, spiritual, soul, dna, ancestral level and spiritual level as well as looking at environmental stressors.
The Theragem Sessions supports a myriad of conditions from anxiety to panic attacks, autoimmune diseases, addressing blood pressure issues, lowering cholestrol level, assists regaining energy in chronic fatigue clients, shifts depression, calms emotional shock and exhaustion, reduces, stress, assist with female hormone imbalance, helps with menopause symptons, helps to bring to the surface unresolved trauma, reduces pain and inflammtion, aids oedema, addresses digestive disorders, IBS, helps with insomnia, promotes and accelerates wound healing and tissue repair and so much more.
For those who are more interested on soul and spiritual work, my work is highly intuitive and we will clear soul blocks andI help specifically starseeds who find it hard to fit into this world and help them realign with their mission and purpose.
No matter who you are, first time on personal development journey, or you have been on spiritual path for a long time or if you are a healer yourself, I can assist.
Mindfulness
Psychology
Holistic Counselling
Energy Healing
Kinesiology
Spiritual Healing
Crystal Light Therapy State of the art device to assist the body in its innate ability to heal physical challenges, helps on emotional, spiritual and soul level.
Energy Psychology Sessions
1hr
Emotional Freedom Techniques (EFT)
Counselling
Mindfulness
Psychology
Holistic Counselling
Counselling Online
Holistic Counselling Online
Deep inner work using alternative healing modalities for those who look to do deep inner work to unravel old patterns, review negative belief systems, who want to look at areas of self worth and self love, need assistance in setting healthy boundaries, ov
Qualifications
Reiki Master
Life Coaching
Psych-k
Counselling
Forensic Healing
Clinical Psychology
Professional Membership
IICT - International Institute For Complementary Therapists
---