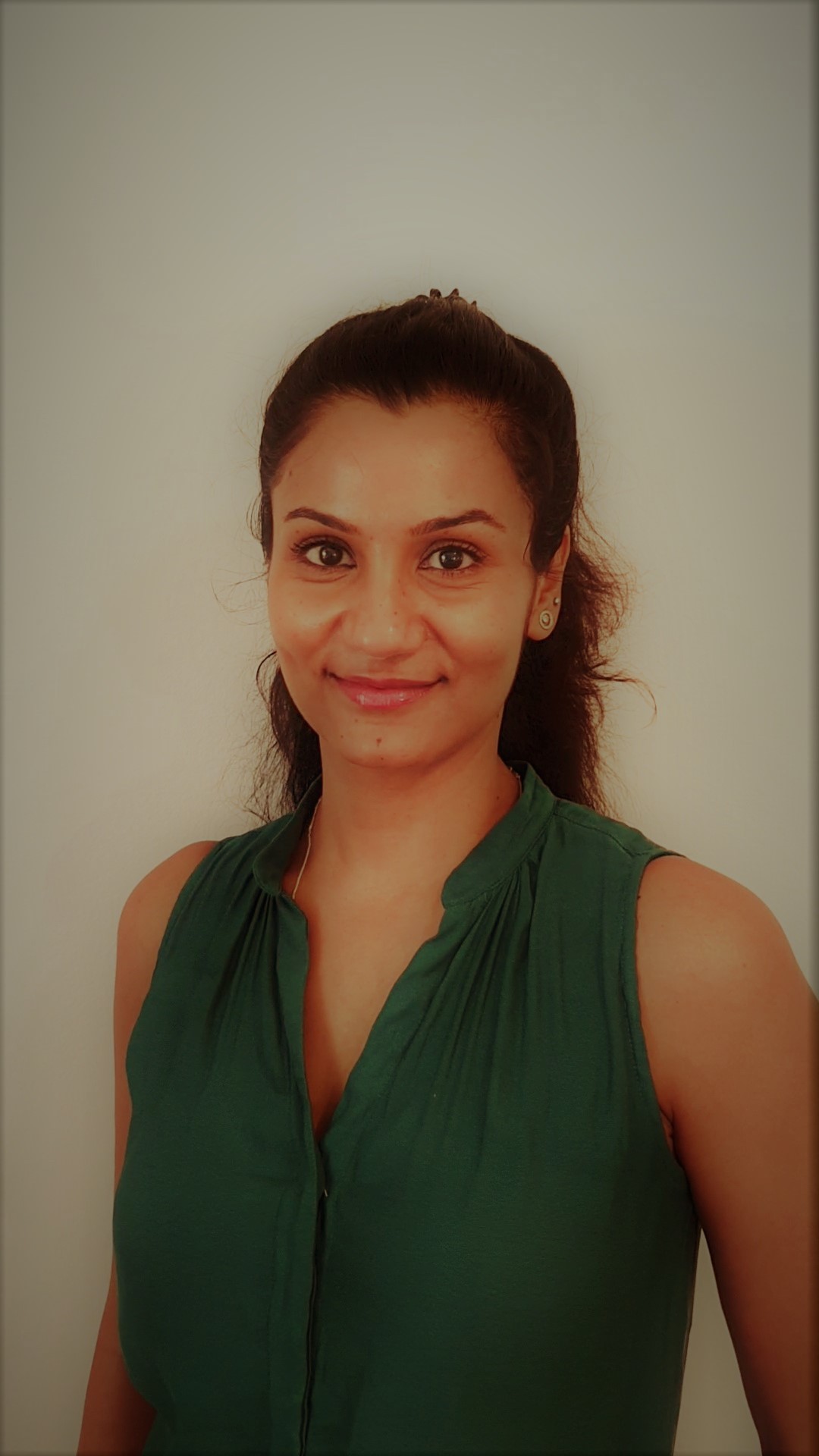 The Liberation Project
Want to find out my availability, pricing or opening hours? Click on Send Me Details Now to get started.
Send Me Details Now
Clicking on the Send Me Details Now button opens an enquiry form where you can message Varsha Chowdhury directly
As we juggle our personal and professional responsibilities, we can often feel overwhelmed, pressured and stressed. The Liberation Project aims to provide clients with a safe space for self-care, reflection, and inner harmony. You can be assured of compassion, sensitivity and fun. Schedule your session today!
The Liberation Project
Focus areas
Telehealth
Depression
Happiness
Inner healing
Grief
Fear
---
---
Our fast-paced and highly competitive society has prompted the creation of The Liberation Project. It is urgent and intense to create inner harmony in this era.
To recognise unhappiness and hopelessness, leading to a journey of internal healing, from depression to happiness, pain to strength, and from being a prisoner to liberated.
Often, we let our minds wander into the worst-case scenarios, considering what-ifs, and worrying about disappointing others that keep us up at night.
When you focus on your weaknesses, you prevent your strengths from taking root within your souls and blossoming in the world.
Each of us has encountered struggles, challenges, grief, loss, sadness and despair; all these things are part of the human experience.
However, if you have the right support and encouragement, you will have the power within you to find yourself again and lead a happy, fulfilled life.
With The Liberation Project, you can begin healing your inner self today.
The Liberation Project aims to inspire you to be your most beautiful, authentic self; to be confident in what you do and to know that you are enough.
Just as you are. They can help you reconnect with your true self, find happiness from within, and be your best self using their own personal experiences, professional knowledge, and the mix of skills they have as a team.
Services Offered
Dance-Movement Therapy
Dance-movement therapy provides a moment for you to be with yourself and express yourself freely in whatever form you choose.
Guided by a facilitator, sessions utilise movement and dance to communicate with parts of yourself you love and need changing.
As you connect your body, mind, and spirit, you feel more positive about yourself, which empowers you to make changes.
Dance-movement therapy can help individuals who suffer from anxiety or depression, low self-esteem or poor self-confidence, or anyone who wants to feel energised and empowered as they face their daily challenges.
No prior dance experience is required.
Typical sessions begin with a gentle warm-up, guided movements and mirroring activities, followed by the freedom to "dance as you feel", releasing tensions, expressing emotions, and freeing the spirit.
The session concludes with a period of calm reflection and mindfulness.
Focused Guided Meditation
We are all motivated by our beliefs, values, and morals, and they generally serve us well. But limiting beliefs keep people from achieving their dreams. Having limited beliefs disempowers us instead of serving us.
In The Liberation Project, Focused Guided Meditation differs from your regular meditation routine.
With them, Focused Guided Meditation sessions can liberate you from limiting beliefs that hold you back. Replaced with inspiring, empowering mindsets that strengthen and enable you to live the life that you deserve and desire.
Reiki - Aura and Chakra Healing
This gentle, yet powerful light helps disperse emotional and mental blockages and promotes a balanced energy flow, leading to a relaxed, positive state of wellbeing.
It is also helpful in relieving anxiety and stress, promoting restful sleep, enhancing energy, and stimulating the body's natural healing process.
Suitable for all ages, it works effectively when combined with other medical treatments.
You can receive Reiki in person or remotely.
Other Services Offered
Life Coaching and Mentoring
Professional Development Coaching
To learn more about services at The Liberation Project or to book an appointment, contact them today!
The gentle yet powerful Reiki light helps to dissipate emotional and mental blockages and reinstate a balanced flow of energy leading to a relaxed, positive state of wellbeing. It also assists in relieving anxiety and stress, improve sleep, increase energ
Focused Guided Meditation
1hr
Focused Guided Meditation is designed to liberate you from limiting beliefs that hold you back and replace them with constructive, empowering beliefs to strengthen, and enable, you to live the joyous life you desire and deserve.
Qualifications
Reiki Master
Diploma Of Counselling
Certified Usui Reiki Master
Certified Reiki Master
Dance-movement Healer
Dance Therapist
Professional Membership
Australian Reiki Connection (ARC)
---