SA
Best Bioresonance Practitioners in South Australia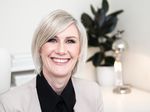 Member since 2015
When the body is at its optimal frequency, it can repair and shield itself from the environment. BioResonance therapy corrects the body's frequency so you can live healthy, happy and stress-free. Contact Jo for a consultation so you can begin your healing process.
Clearing blocks
Energetic medicine
Personalised nutrition
Family nutrition
Chronic stress
Stress
Allergies
Insomnia
Food intolerance
Viral infections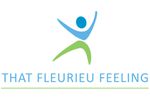 Member since 2021
We are here to help you regain control of your health and feel your best.
Energetic medicine
Clearing blocks
Restoring balance
Anxiety
Trauma
Chronic health issues
Chronic pain
Eczema
Fatigue
Emotional healing
---
Find Bioresonance Therapy Specialists in other states
Top Bioresonance Therapy Specialists By Region