Natural Medicine
qigong South Australia
Below is a selection of search results matching: qigong South Australia
Showing results 1 - 9 of 9
Elizabeth, South Australia

---
Relieve Your Aches & Pains, With Professional Acupuncture or Traditional Chinese Medicine Treatment From Fiona the Medicine Woman. Find out more.
Woodcroft & Noarlunga, South Australia

---
Relax and De-Stress Consulting Tuesdays, Wednesdays and Thursdays at Woodcroft Please call 0434 671 504 for bookings at Woodcroft Please also see the website: relaxanddestressscom Consulting Monday and Friday at Southside Health Care at the Noarlunga Swimming Complex, Seaman Rd Noarlunga Centre, Phone (08) 83822255 Registered with hicaps for immediate healthfund rebate. Find out more.
Southern Fleurieu Peninsula, South Australia

---
Acupressure Cranio-Sacral Therapy-Deep Tissue Massage - Qigong - Remedial Massage - Positional Release Therapy. No matter what type of Massage you're after, Sherrill Wright is the one to call. Find out more.
Adelaide & SW Suburbs South Australia

---
TAI CHI & QIGONG (Chi Kung) FOR HEALTH Tai Chi & Qigong are safe, gentle and some of the most effective exercises for physical, mental, emotional and spiritual health & well-being, suiting all ages and abilities. Find out more.
Adelaide & Surrounding Suburbs

Prospect, South Australia

---
Previously known as Jenny Chou Clinic since 1992, has helped thousands of peoples recover from chronic conditions for the last 23 years. Find out more.
Adelaide, South Australia

---
There is no age limit with Chi Kung - both young and old can practice and gain health benefits from it. Find out more.
Servicing Fleurieu Peninsula

---
Qigong and Mindfulness Meditation classes held: Mondays 530-630 ( daylight saving times) Wednesdays 930-1030 am Saturdays 9- 10 am $10 per session - pay as you attend. Find out more.
Adelaide and Adelaide southern surbubs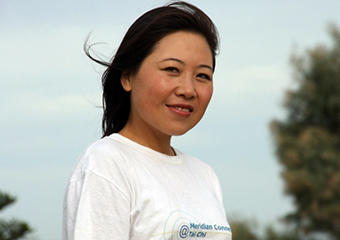 ---
Welcome to Meridian Connection Tai Chi Meridian Connection Tai Chi was founded in 2012. It offers Tai Chi and Qi Gong classes for everyone who is looking for maintaining and improving their health and wellness. Find out more.
Natural Medicine
Browse the local directory for qigong in regions of South Australia: