Practitioner Products - Distributors
Find & buy Wholesale Practitioner Products now!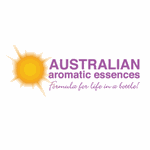 Member since 2005
Retail /Wholesale/Aromatherapy & Essence Formulas that Target Important Life Areas. Clear Mindset Limitations, Emotional Imbalances, Negative...
Anxiety
Adolescents
Back pain
Hormonal imbalance
Infertility
Mental health
Depression
Mediation
Panic attacks
Phobias

Member since 2007
Medicinal Mushroom Medicine that helps to Maintain/Support Immune System Health & General Wellbeing. Active Ingredient:  Proteoglycan...
---