Natural Medicine
dry needling Victoria
Below is a selection of search results matching: dry needling Victoria
Showing results 1 - 10 of 118

---
DISCOVER THE HEALING POWER OF MASSAGE.Please CALL me to make an appointment as due to the large volume of emails I receive it is not possible to reply to all enquiries by e-mail. Thank you. Find out more.
Richmond, Hawthorn, South Yarra, Prahran, Carlton, Fitzroy, Brunswick, Melbourne

---
BodyActive brings to you the best Massage and Myotherapy treatments with sound acvice and great results. HICAPS and EFTPOS available.. Find out more.

Chiropractic Health & Wellness
---
Chiropractic Health & Wellness on Collins offers Remedial Massage, Sports Massage, Deep-Tissue Massage, Relaxation Massage, Pregnancy Massage, Cupping and Dry Needling HICAPS is available and we're registered with most private insurers! Why wait? Book a Massage today. Find out more.

---
Osteo Net - East Malvern is a Osteopathic practice staffed by experienced and caring practitioners to help you with all you spinal and sports injuries. Find out more.
Montmorency, Melbourne - East

---
Sherbourne House clinic offers Osteopathic care as well as Remedial Massage. Our practitioners and therapists are highly experienced and pride themselves in their level of care for their patients. Find out more.
Goodlife Armadale, Sandringham & Glen Iris

---
Indulge in a professional Body Treatment or Rejuvenating Massage. Just give us here at Nature's Formula a call today to make an appointment for yourself or a loved one. Find out more.

---
Kundalini House is a professional multi modality Natural Health Clinic and Yoga Studio dedicated to providing you with quality expertise in complimentary Health Kundalini House offers you a peaceful sanctuary that is committed to helping you to achieve health and wellbeing. Find out more.
St Kilda, Brighon, Elwood, Ripponlea, Elsternwick, Malvern, Caulfied, Windsor, Prahran, Melbourne

---
Professional Expert Diagnosis, Treatment and Pain Management. Find out more.
Bayside & South Eastern Suburbs, Victoria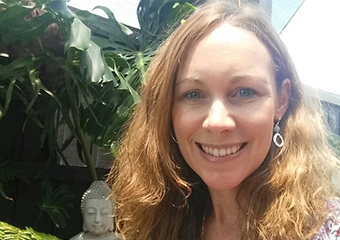 ---
Natural Therapy for Mind, Body & Soul Wellbeing~ Kinesiology Sessions ~ Emotions and Metaphysical Kinesiology Accredited Courses ~ Mind, Body, Soul Wellbeing Workshops ~ Mentoring Program ~ Heart-centred Products ~. Find out more.
Traralgon, Latrobe Valley & Surrounds

---
Dry needling can be utilised as a part of a treatment program that is combined with manual therapy and exercise to achieve most beneficial long term effects & Many people seek sports massage therapy regularly to help them perform their best and reach personal goals. Find out more.
Natural Medicine