The beetroot, also known as beets, is the taproot portion of a beet plant, Aside from consuming as food, beets is also used as a food colouring and as a medicinal plant.
Health Benefits of Beetroot
Rich in nutrients, such as protein, fiber, Vitamin C, folate, Vitamin B6, magnesium, potassion, etc., buy have very small amount of calories
Can help in keeping a health level of blood pressure
Helps athlete improve their performance
Vey good for people who suffers with inflammation
Perfect for digestion
A good brain food
Have some anti-cancer properties
Help in losing weight
Beetroot Chocolate Cake Recipe
A healthy twist from celebrity chef and restaurateur Jamie Oliver, this chocolate beetroot cake recipe is as healthy as it is delicious. There is no added raw sugar apart from the icing.
Ingredients
2 (about 350g) scrubbed beetroots
200g melted dark chocolate, plus extra shaved to serve
3cm piece of finely grated ginger
3 organic and free range eggs, separated
2/3 cup honey
1 vanilla bean, split, seeds scraped
2/3 cup olive oil
1 cup plain flour
100g polenta
Finely grated zest and juice of 1 orange
2 tsp baking powder
2 tbs cocoa powder
1/4 tsp each ground cinnamon and allspice
Dark chocolate icing
250g softened unsalted butter
1 1/4 cup pure icing sugar
175g melted dark chocolate
Drizzle
200g dark chocolate
200ml double cream
1/3 cup golden syrup
Method
In a large saucepan of boiling water, cook the beetroot for 40 minutes or until becomes tender. Drain and cool slightly, then wearing gloves, peel the skin from beetroot. Whiz the beetroot in a food processor until smooth. Then, transfer it to a large bowl and set aside to cool slightly.
Preheat the oven to 180°C (356°F). Using a baking paper, grease and line a 22cm x 10cm (1.5L capacity) loaf pan.
Add the chocolate, egg yolks, honey, oil, ginger, vanilla seeds and orange zest and juice to the cooled beetroot, and whisk them to combine. Fold in flour, polenta, baking powder, cocoa, allspice, cinnamon and 1 tsp salt flakes.
In a separate bowl, whisk the egg whites until soft peaks form, then fold into the beetroot mixture until just combined. Pour batter into pan and bake for 1 hour or use a skewer to check if it's clean after it has been inserted. For 5 minutes, cool in pan then transfer to a wire rack to cool completely.
For the icing, by using a stand mixer, beat the butter until pale, scraping down sides with a spatula. Sift in the icing sugar and beat for 1 minute or until combined. Add chocolate and beat for 2 minutes or until glossy.
For drizzle, simmer all the ingredients in a saucepan over low heat, stirring until glossy and thick. Cool slightly.
Using a palette knife, spread icing over the cake. Spoon over the drizzle to allow it to run down sides of cake, then scatter drizzle over extra shaved chocolate to serve.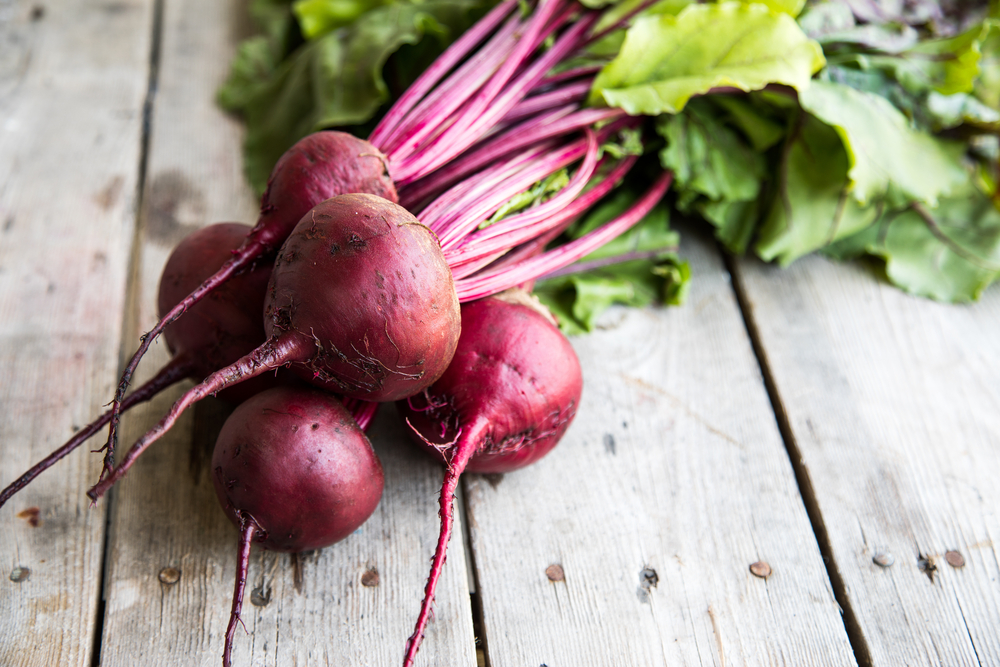 For more cake recipes, check out our Recipes section.
Updated: 29 March 2019