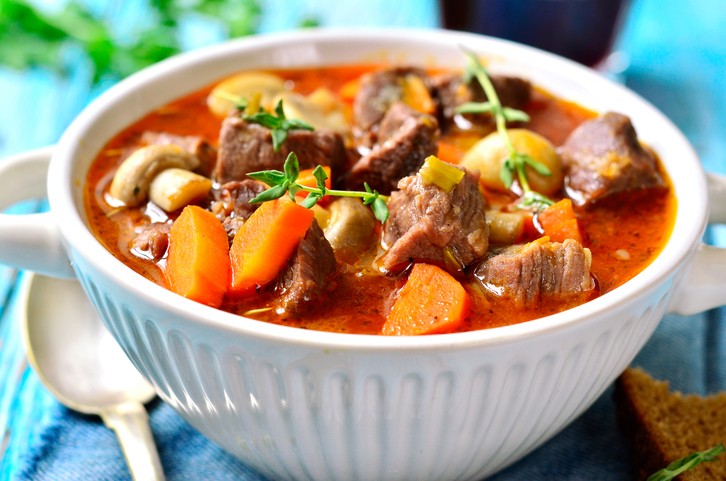 Are you wondering what to chuck into your slow cooker and end up satisfying your gastronomic senses? Slow cooking your food guarantees a host of benefits, especially with regard to nutrient preservation. In addition, this cooking method works perfectly at softening tough cuts of meat and releasing their flavourful juices.
If you're more into stir frying, grilling, baking or other cooking techniques, here's a list of what you can get out of slow cooking:
Retain the nutrients in your meat and vegetables
Increase the flavour of your dish
Tenderise tough meat like beef shoulder, brisket, shank, etc.
Reduce the need for artificial seasonings or flavourings
Requires minimal effort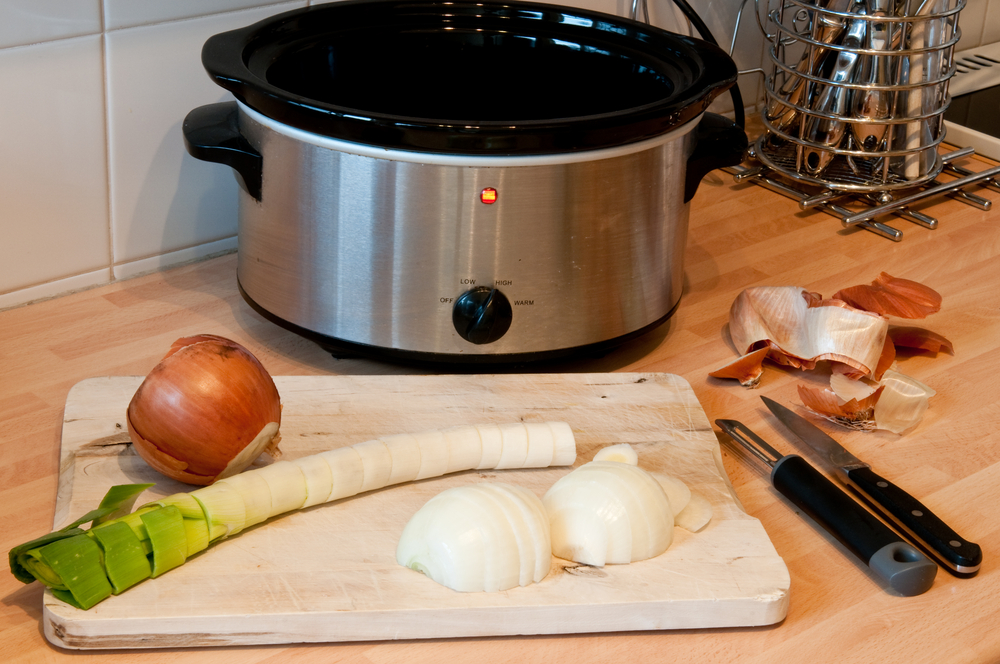 As winter draws nearer, we thought of sharing this beef stew recipe with you. It's the perfect dinner for wintry nights thanks to its rich aroma and savory flavours. You may substitute any of these ingredients with what's available in your pantry.
Ingredients
1 kg beef chuck roast, trimmed and cubed
3 tablespoons plus 2 teaspoons sea salt
4 tablespoons olive oil, divided
1 large onion, chopped
1 large leek, halved lengthwise, sliced crosswise
4 garlic cloves, finely grated
1 tablespoon tomato paste
1 cup dry white wine
1 bay leaf
1 cup chicken broth
1 teaspoon freshly ground black pepper
3 large carrots, peeled and cut into pieces
3 celery stalks, sliced
1 large parsnip, peeled and cut into pieces
5 medium red waxy potatoes, quartered, halved if small
8 ounces crimini mushrooms, quartered
Chopped parsley and chopped chives (for serving)
Recipe Preparation
Season roast with 3 tbsp of salt, rubbing into the grain and covering all sides. Wrap tightly in plastic and chill for at least 3 hours.
Heat 2 tbsp of oil in a medium skillet over high heat and place the onion, leek, and remaining 2 tsp of salt, stirring occasionally, until browned around the edges but not completely cooked through for 6–8 minutes. Add garlic and tomato paste and cook for about 1 minute. Next, add wine and bay leaf and cook, stirring occasionally for about 2 minutes or until alcohol has evaporated. Scrape onion mixture into ceramic then insert into your slow cooker. Stir in broth and pepper.
Heat remaining 2 Tbsp. oil in the same skillet over high heat. Cook roast, turning occasionally, until golden brown on all sides for 10–12 minutes. Transfer it to a slow cooker. Arrange carrots, celery, parsnip, potatoes, and mushrooms around roast, pushing into onion mixture and surrounding meat.
Cook over high heat until the roast is very tender and shreds easily for 7–8 hours. If you need to program your slow cooker, set for 7 hours at high, then set to warm after that.
Do you have a natural health & wellness business?
Sign up now and advertise on Australia's #1 natural health website.
Or visit our Wellness Hub to help you stay current about the industry.
Originally published on May 29, 2020