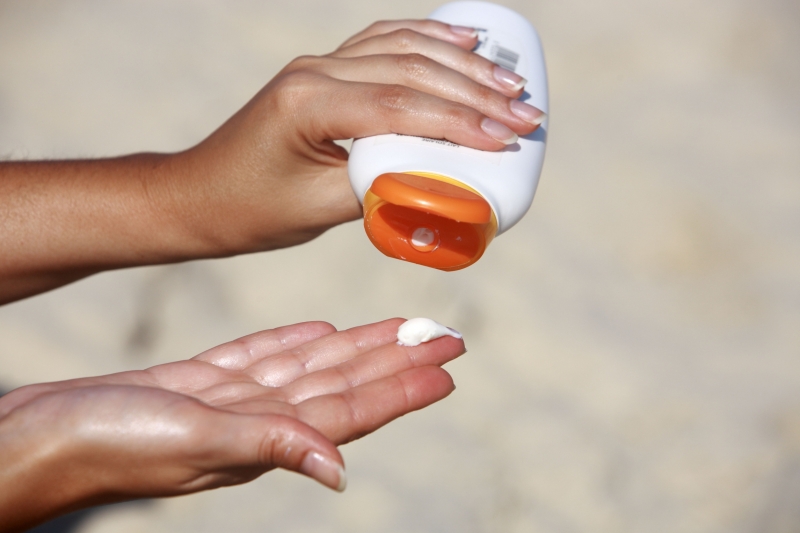 It's the '80s health campaign message that stuck: Sid the seagull telling us to Slip Slop Slap. That is, slip on a shirt, slop on sunscreen and slap on a hat. The Cancer Council has proclaimed it to be one of the most successful health campaigns in Australia's history. And while the campaign may be decades old, the message is as relevant as ever. Do you Slip Slop Slap every day?

Slip Slop Slap Seek Slide
In 2007, the Cancer Council added two more actions to its memorable message – seek shade and slide on sunglasses. Combined with protective clothing, sunscreen and a hat, these actions may help reduce Australia's skin cancer rate and decrease your risk of sun damage.

Why Wear Sunscreen Daily?
It's a myth that the sun is only damaging in summer or on sunny days. In fact, dangerous UV rays are present every single day of the year. Come rain, hail or shine, the sun's nasty rays are penetrating the atmosphere and making their way to your delicate skin.
And science agrees. A recent Queensland Institute of Medical Research study assessed 903 adults under 55, who were studied between 1992 and 1996. Half of the group was asked to wear sunscreen on exposed areas of their body each day. The others were free to use or not use sunscreen – the choice was theirs.

It's perhaps no surprise that the group who 'slopped' daily were 24 percent less likely to show signs of ageing. Those who used sunscreen at their own discretion witnessed detectable changes in their skin condition.

Why? It's all down to photaging. This occurs when the skin is exposed to ultraviolet radiation, present in the sun's rays. When these enter the skin, they breakdown collagen and cause the DNA to mutate. Sunscreen acts as a block, preventing a rapid rate of photaging and damage.

SPF15+, SPF30+ or SPF50+ Sunscreen?
You may have noticed SPF50+ sunscreen is now available on the shelves. While many countries have stocked SPF50+ for years, Australia's Therapeutic Goods Administrations only allowed the sale of the higher SPF product in November 2012.

The Cancer Council says that while SPF50+ is a welcomed addition, it only offers "marginally better protection from Ultra Violet B (UVA) radiation than SPF30+. SPF50+ filters out 98% of UVB radiation compared to 96.7% blocked by SPF30+."

So while you shouldn't throw out your old sunscreen, SPF50+ does have these benefits over other varieties. That being said – it's not a license to spend more time in the sun. As always, stick to the Slip Slop Slap Seek Slide message and limit your sun exposure. Your skin – and older self – will thank you for it!