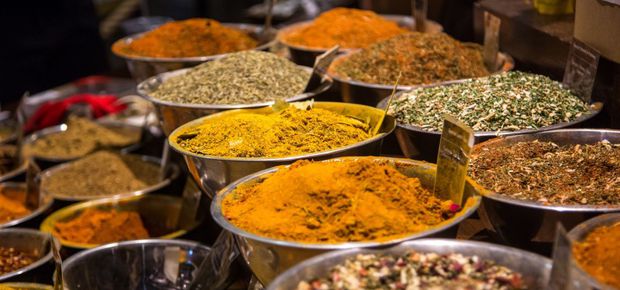 When you think of a healthy meal, a curry isn't the first thing that will spring to mind. However, recent research shows that many of the ingredients used within a typical curry can do you the power of good.
Health benefits of curry
Paprika, chilli and many other spices commonly found in curries can ward off colds by triggering your body's natural defences to produce extra mucus which traps viruses and soothes inflamed passages. Eating spicy dishes can also clear the nostrils and helps to get rid of that "bunged-up" feeling, enabling a speedier recovery for sufferers.
Ginger, an ingredient commonly used in curries, contains an antioxidant that neutralises free radicals that can damage cells.
Lack of energy can be caused by an iron deficiency. Those curries containing red meat such as beef, pork or lamb can be an excellent way of boosting iron intake. Other common ingredients of curries such as lentils and spinach are also good sources of iron and protein.
The meat in curries are also a great source of protein.
Curry and rice recipe
Ingredients
500g cubed rump steak
2 tbs curry powder (preferably organic)
olive oil
2 tsp cornflour to thicken
3 potatoes, peeled and chopped
4 onions, peeled and chopped
2 carrots, peeled and chopped
3 sticks celery, chopped
1 cup frozen peas
200 mls water
2 cups rice
Method
Heat your pot with a small spoon of oil. Put meat and curry powder into the pot and stir on medium heat until the meat is browned all over.
Add the vegetables, water and cornflour (so water nearly covers vegetables) into the pot.
Put on low heat and cook for about an hour or so, stirring every now and then, without overcooking the vegetables and until meat is tender. If the ingredients start to stick to the bottom of the pan, add a little water and stir. Taste and add more curry powder if necessary.
Cook the rice as per packet instructions. Serve rice and curry together.
For more easy and nutritious recipes, go here.
Do you have a natural health & wellness business?
Sign up now and advertise on Australia's #1 natural health website.
Or visit our Wellness Hub to help you stay current about the industry.