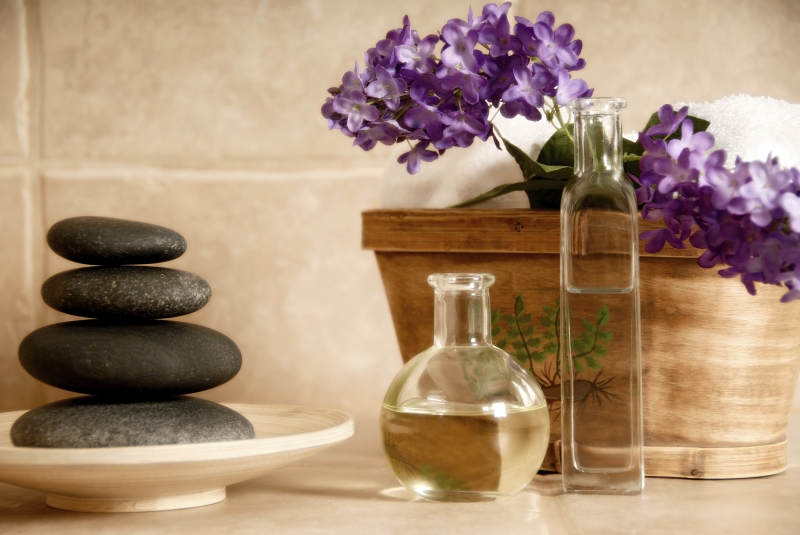 When most of us think of aromatherapy, we think of the fragrant essences that work so effectively to sooth and relax or recharge and revitalise. Behind the scenes, though, carrier oils are just as vital to aromatherapy's effectiveness. What are carrier oils and why are they so important?
What Are Carrier Oils?
Two kinds of oils are used to make up an aromatherapy massage oil:
Essential oils are the distilled aromatic plant essences.
Carrier oils are used to dilute and "carry" essential oils into the skin. Unlike distilled essential oils, carrier oils are pressed from seeds, kernels and nuts.
One reason why carrier oils are necessary is because essential oils are too powerful to be used alone. The other reason is because of the important role they play in skin treatment.
The Importance of Carrier Oils
Whilst alternatives like base creams and lotions can be used, there are very good reasons why professional aromatherapists carefully select and use carrier oils.
The best carrier oils are light, non-greasy and are easily absorbed by the skin.
They emit little or no detectable odour of their own.
Many carrier oils are rich in fatty acids, vitamins and minerals that soften and enrich the skin.
Some carrier oils are known to be effective treatments for skin conditions such as psoriasis and eczema.
Some carrier oils are chosen because they help treat wrinkles and/or scar tissue.
Unlike essential oils, carrier oils do not evaporate. Because of this, over time they can go rancid. This is one reason why, if you buy commercially available aromatherapy oils, it is important to buy fresh, professionally formulated products. Some cheaper products contain mineral oil or baby oil as a carrier because they are inexpensive and do not go rancid. These do not contain the vitamins and minerals your skin needs and are unable to carry the essential oils deep beneath the surface of the skin.
Some good carrier oils to look for include:
Rosehip oil
Sunflower seed oil
Macadamia nut oil
Peach kernel oil
Coconut oil
Calendula oil
Aromatherapy oils are made up of 98 percent carrier oils. This, combined with the vital role they play in skin treatment, is why it is so important to take a careful look at all the ingredients in commercial aromatherapy products and buy only from reputable dealers who have your health uppermost in mind.
Do you love Aromatherapy? Would you like to turn this love for Aromatherapy into a rewarding career?
Then maybe you want to check out the these Aromatherapy courses available all over Australia. Or maybe other Natural Therapy Courses that may be of interest to you. Why not let us help you find the right course for you today!