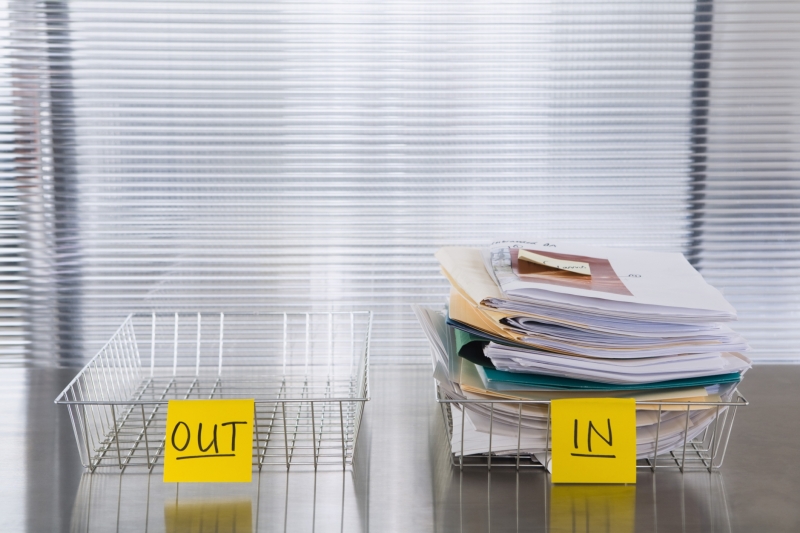 Going to work at 9am Monday morning could be the death of you! It's reported to be the peak time for heart attacks because of the stress associated with returning to a job you dislike.
If retirement isn't on the horizon then it's vital to find some way to make it less dangerous – fast.
Stress and inefficiency often go together in the workplace. While it's probably not possible to remove all sources of stress, you can certainly make some positive changes for yourself, and even the office in general.
People can bug you, the work can be too complex, the noise impossible, or air-conditioning and artificial light just too much. And a thousand and one other things that make up a day in the office. All of which make us less efficient than we could be.
Bring on the essential oils. If you are in a shared space you need to use skill and sensitivity, or you'll create even more problems.
Ways to Use Essential Oils in the Workplace
Think first about using oils in your own space. Only with permission of others, use them more widely. Essential oils can react with plastic, so be careful not to melt your keyboard.
Inhale essential oils neat from the bottle or on a tissue.
Add to bookmarks, files, blotter or drawer liners for your own calm space. 1-2 drops.
Add oils to a plant mister bottle of water; mist in your space, the carpet and the office pot-plants . 2-3 drops in 300mls water.
Add to a bowl of water placed near the heater – ostensibly to humidify the air. 3-4 drops.
Use in a diffuser or vaporizer with water – only with a careful selection of oils and universal agreement of others in the office. No more than 3 drops.
When to Use Essential Oils
Many essential oils have more than one action, so if you choose well, you don't need too many. In an office situation, the oils you choose must be acceptable to everyone, while still producing the specific results that you seek.
Choose good quality oils, which have the botanical (latin) name on the label. Use the oils sparingly and choose to suit the circumstances. Don't use oils with strong or cloying odours. Use only the recommended amounts; your nose will become sensitized after a few minutes, and you may be tempted to add more.
Anxiety
You might be bothered by co-workers, the boss or your own sense of inadequacy, and for all of this anxiety, essential oils can quickly lower the pressure.
Basil - Not for use in pregnancy. Cope better, relieve headache, feel more alert.
Frankincense – Palpitations (checked with Dr),calming without sleepiness, ease cough.
Bergamot – Uplift the spirit, energizer. If used on skin, no sunlight for 12 hours after.
Communication
Make the bonding sessions easier, ask for a pay rise, ease difficult interviews.
Sweet orange – Universally liked, oils any conversation, calms the gut, helps people unwind, no sunlight for 12 hours if used on skin.
Clary sage – Helps conversation, relieves headache, helps PMT, strong smell so use sparingly.
Lime – Add vigour, brings delightful freshness to every situation.
Alertness
When you need to be at your best with error-free work, long meetings, hard days.
Spearmint – less strong than peppermint, hangover, morning sickness, refreshing.
Basil – see anxiety above.
Lemon – revitalise, ease cough, freshen air.
Rosemary – Headache, refreshing, improve memory.
When you've tried some of these oils, you can ring in the changes by mixing two or even three. They will all blend, but the stronger the smell, the smaller the dose.
Need a positive outcome from your meeting? 1 drop orange + 2 drops basil, with a gorgeous smell as the bonus.
Thoughtful use of essential oils can do wonders for your workplace. You can work better as individuals and as a team. Look forward to more harmony, and a generally sunnier and more pleasant atmosphere. It won't guarantee that you'll long to get back to work after the weekend, but the prospect will be a lot brighter. If you're keen to find out more about essential oils, find an aromatherapist in your local area.
Do you love Aromatherapy? Would you like to turn this love for Aromatherapy into a rewarding career?
Then maybe you want to check out the these Aromatherapy courses available all over Australia. Or maybe other Natural Therapy Courses that may be of interest to you. Why not let us help you find the right course for you today!