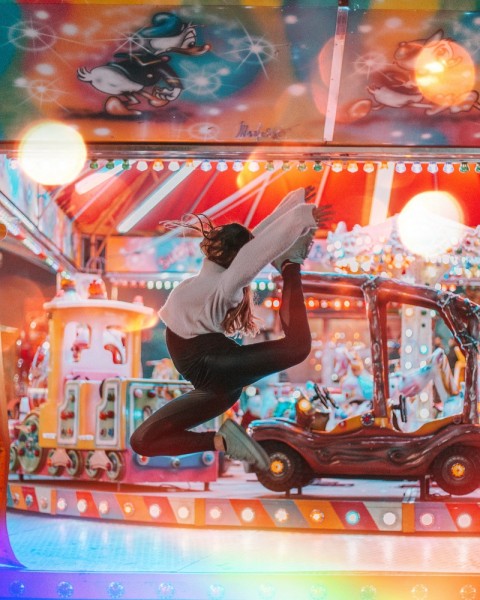 Letting your hair down and dancing isn't just a tonne of fun – it's good for you too! Here are 4 health benefits of dancing that might surprise you:
1. Keep in shape
Dancing is a great way to keep fit and work up a sweat – without feeling like you're exercising. Some say you can burn more than 400 calories an hour!

And because it works out your entire body, you'll likely notice a change all over.
2. Boost your mood
Whether it's dancing around your clutch at the club, or taking a dance class at your neighbourhood gym, dancing has been proven to boost your mood.

One 2014 study found dancers had higher energy, were more relaxed, and experienced less stress compared to non-dancers. And the movement of dance has been shown to release endorphins, as well as affect feel-good hormones in the brain, like dopamine and serotonin.
3. Enhance your mind
Dancing is also proven to improve cognitive flexibility – which slows cognitive decline as you age. Another study found teenage girls feel more confident and positive after dance classes.

And one large review of 23 studies revealed dancing reduces anxiety and depression.
4. Improve coordination
I don't know about you, but I'm not what you'd call coordinated. That keeps me away from dance classes – but it could mean I'm missing out on one of its biggest benefits.

Dancing is one of the best ways to maintain balance and improve coordination. Which is super important as you age, as a way to reduce your risk of falls and other accidents.

As you can see, there are a whole host of physical and mental health benefits to dance. On top of all those, it's also a great way to learn something new, make friends, and gain new insight and appreciation into your body and all the amazing things it can do.

See you on the dancefloor!
Image Courtesy of Angelos Michalopoulos on Unsplash