If you carved a pumpkin for Halloween (which is becoming a new Aussie tradition), you might be wondering what to do with the insides. Do not just throw those away and avoid food waste. Instead, try these 3 scarily scrumptious ways to save your Halloween pumpkin.
But before that, let's learn more about the different health benefits of eating pumpkin.
Health benefits of pumpkin
Contains a lot of antioxidant that can help reduce the risk of different chronic diseases
Packed with a lot of vitamins and minerals that can boost the immunity
Rich in Vitamin A, lutein and zeaxanthin that are perfect for eye health
Very nutrient density, but low in calories, which is best for people looking to lose weight
Antioxidant content can also help lower the risk of various cancers
Rich in potassium, Vitamin C and fiber that can benefit heart health
Contains compounds that help promote healthy skin
Just an important note: Pumpkin allergy is actually a very common foood sensitivity. So to be on the safe side, check first if you are allergic or not before trying out and enjoying these awesome recipes.
Chilled pumpkin soup
Here in the southern hemisphere, we're not exactly anticipating cold months ahead like our American and British cousins. But that doesn't mean you can't enjoy a nourishing bowl of pumpkin soup. All you have to do is chill out!
Ingredients
2 tbsp olive oil
1 onion, finely chopped
1 leek, white part only, finely sliced
1 garlic clove, crushed
1/2 tsp ground coriander
1 tsp ground cumin
1/2 tsp freshly grated nutmeg
1kg peeled pumpkin, diced
1 large potato, peeled, diced
1 liter chicken stock or vegetable stock
1/2 cup thin cream
Method
Heat oil in a large saucepan over low heat. Saute onions and leeks. Cook for 2-3 minutes until softened but not coloured. Add garlic and spices. Cook for 30 seconds without stopping stirring.
Add pumpkin, potato and stock. Bring to a boil, then turn heat to low. Cover and simmer for 30 minutes.
Allow to cool slightly, then blend in batches.
Return soup to pan, stir through cream and reheat gently. Season and add a little more nutmeg if desired.
Chill and enjoy!
Pumpkin latte
We Aussies love our coffee, even on scorching days. And while Starbucks brought its beloved Pumpkin Spice Latte down under last year, you can make your own - and save a tonne of calories and cash.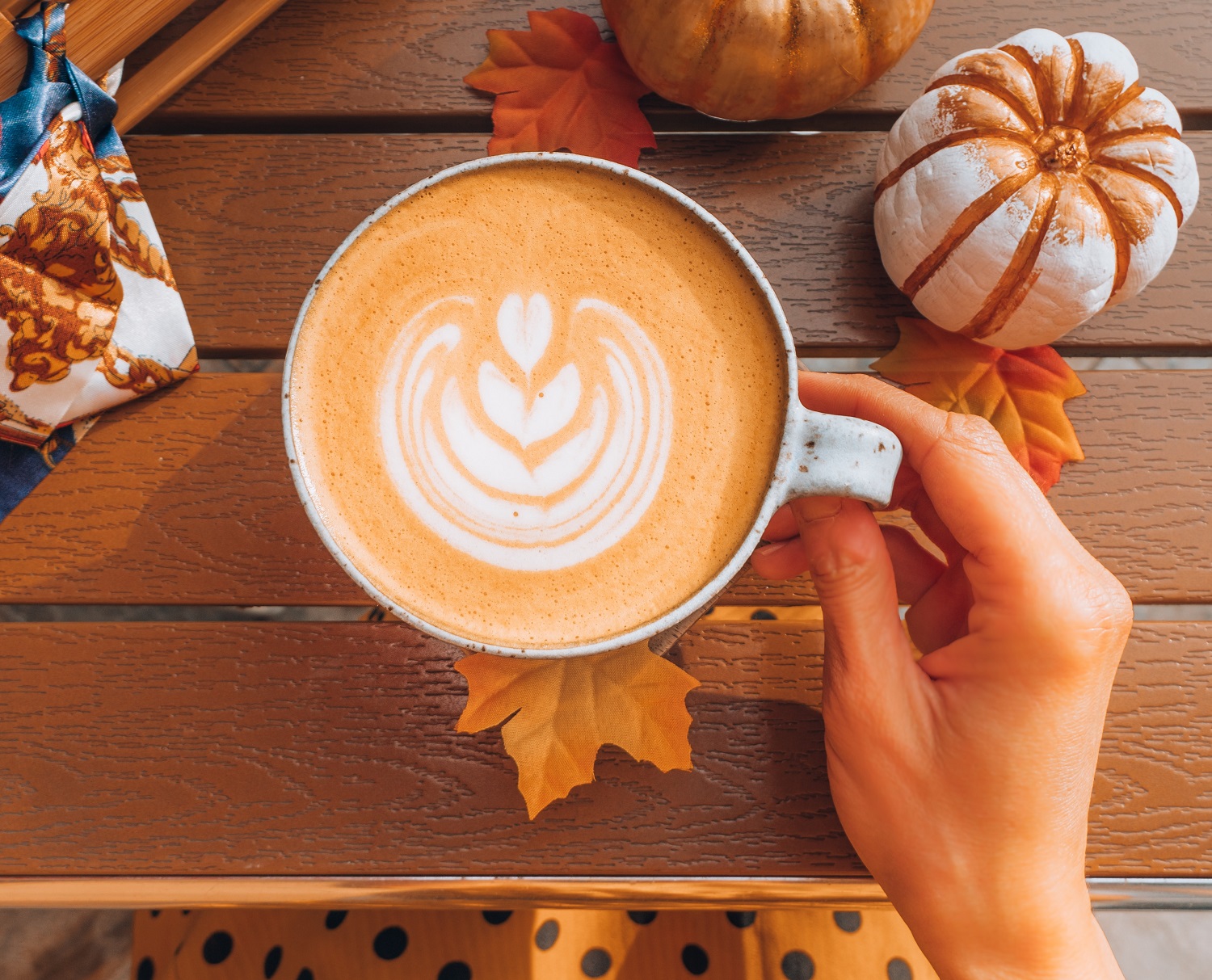 Ingredients
1 cup of milk
1 tbsp pure canned or fresh pumpkin puree
2 tsp natural vanilla extract
1/2 tsp pumpkin pie spice (or 1/2 tsp cinnamon and a sprinkle of cloves and nutmeg)
1/4 cup of strong coffee or espresso
1 tsp honey or maple syrup
Heavy cream, whipped
Method
Just blend all the ingredients together.
Pop mixture into a saucepan to simmer.
Pour in a mug and enjoy!
Pumpkin puree
Pumpkin puree is a handy thing to have on hand. You can use it for different recipes, including mac and cheese, pumpkin pancakes, and many other delish dishes. So after scooping out all the pumpkin guts from your jack-o-lantern, just blitz them in a blender and pop it in the freezer to use later.
For more healthy and season recipes, check out our recipe section.
Do you have a passion for Nutrition? Would you love to turn your passion for Nutrition into a rewarding career?
Check out the information we have available on what the Nutrition course involves and thousands of other Natural Therapy Courses we have available online and throughout Australia. Why not let us help you find the right course for you today on 1300 924 960