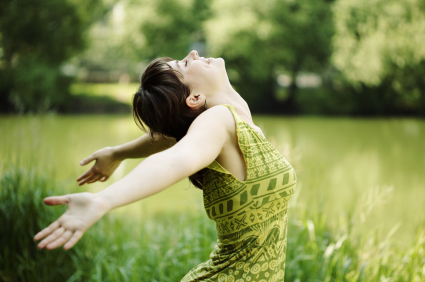 You eat well and like to keep your body healthy and strong. But what about your soul? How do you nourish it? Here we explore 5 easy ways to look after your soul health.
Take Time Out
We're always rushing and trying to cram more into our day. That can be great for getting things done, but it does mean your poor soul can get neglected. So if you're feeling frazzled and out of balance, take some time out to focus on your soul and wellbeing.
You could make a pot of your favourite tea, read a book, soak in the bath, meditate, pray, do yoga, or just sit in silence. Your soul will thank you.
Switch Off, Tune In to Your Soul
Smartphones make it easy to fill gaps in our day with apps, games, Facebook feeds and the rest. When was the last time you were alone with your thoughts?
Some experts say these 'connections' cause a disconnection between ourselves and our souls.
From time to time, try switching off and tuning in to your soul. You may be surprised to hear what it has to say!
Keep Smiling
Feeling down? Give your soul a boost by smiling! Research shows smiling can convince your brain that you're happy. And if you can trick your brain, you can trick your soul.
Laughter really is the best medicine. A study published in 'Geriatrics and Gerontology International' found that elderly people who laughed had lower rates of depression. That's great news for your soul!
Help Someone
We all like to be helpful; it's a basic human need. But did you know that helping others feeds your soul, too? Whether you donate regularly to a local or overseas charity, help a neighbour, lend a hand to a friend in need, volunteer at your local charity shop or donate your old books to a school fundraiser, it's great to give. Your soul will be smiling for a long time after.

Get Gardening
They say gardening is good for the soul. And if you've ever spent a leisurely afternoon in a sunny spot, tending to a garden, you'll know how wonderfully relaxing it can be. Don't have the space for a garden? Perhaps your local community has a communal garden, or an elderly neighbour may need a hand tending to theirs – which fulfils our previous section on volunteering.

Originally published on Sep 04, 2013