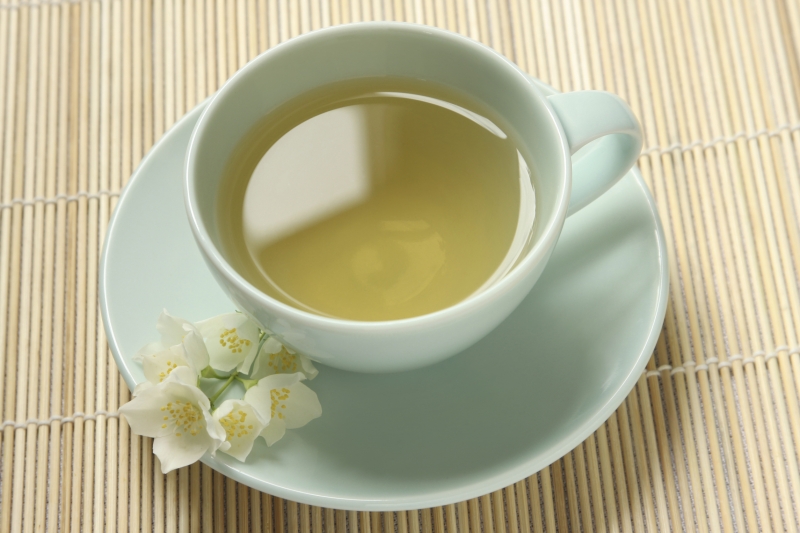 Sipping on a cup of green tea after performing tai chi could be one of the best things you can do for your health.
Researchers in the US say daily consumption of green tea, together with tai chi, has numerous health benefits and may even help maintain bone strength in postmenopausal women.
Green Tea Full of Antioxidants
Green tea is loaded with polyphenols – powerful antioxidants that prevents oxidative stress and inflammation in the body. Previous studies have shown it can lower the risk of degenerative diseases such as cardiovascular disease and osteoporosis. However, up until now there has been some speculation that green tea taken in large doses long-term may have adverse effects on kidney and liver function.
Postmenopausal Women Benefit With Tai Chi and Green Tea
The study involved 171 postmenopausal women with osteopenia (low bone mineral density). The participants were classified into four separate groups:
Placebo - starch pill and no tai chi
GTP - green tea polyphenols (500 mg/day) and no tai chi
Placebo+TC - starch pill and tai chi (3 times a week)
GTP+TC - green tea polyphenols and tai chi (3 times a week)
The study, carried out by Dr Chwan-Li (Leslie) Shen, at the Laura W. Bush Institute for Women's Health at the Texas Tech University Health Sciences Center, lasted for six months. Throughout the study, the participants' muscle strength was tested and regular blood and urine samples were taken.
Green Tea and Tai Chi Good for You
The results, as reported in ScienceDaily, found that consuming around 4-6 cups of green tea each day and taking part in tai chi enhanced markers of bone health by three and six months, respectively. There were similar results for muscle strength after six months. The study participants who took part in tai chi classes also reported improved mental and emotional wellbeing.
Green Tea and Tai Chi Reduce Inflammation
The researchers were most impressed by the considerable effect that green tea and tai chi had on "biological markers of oxidative stress." Since oxidative stress is considered to be a main precursor to inflammation, it has been suggested that a combination of green tea and tai chi may help minimise the risk of osteoporosis and similar inflammatory diseases.
Green Tea Safe For Health
The researchers concluded that green tea has no ill effects on kidney and liver function and may enhance overall health, including bone mineral density. The researchers hope to complete a more long-term study of bone density in postmenopausal women in the future.
But why wait? For generations millions of people throughout Asia have enhanced their wellbeing with tai chi and sipped on a refreshing cup of green tea afterwards.
Find a Tai Chi instructor in your local area.
Do you have a natural health & wellness business?
Sign up now and advertise on Australia's #1 natural health website.
Or visit our Wellness Hub to help you stay current about the industry.
Originally published on Jun 22, 2011